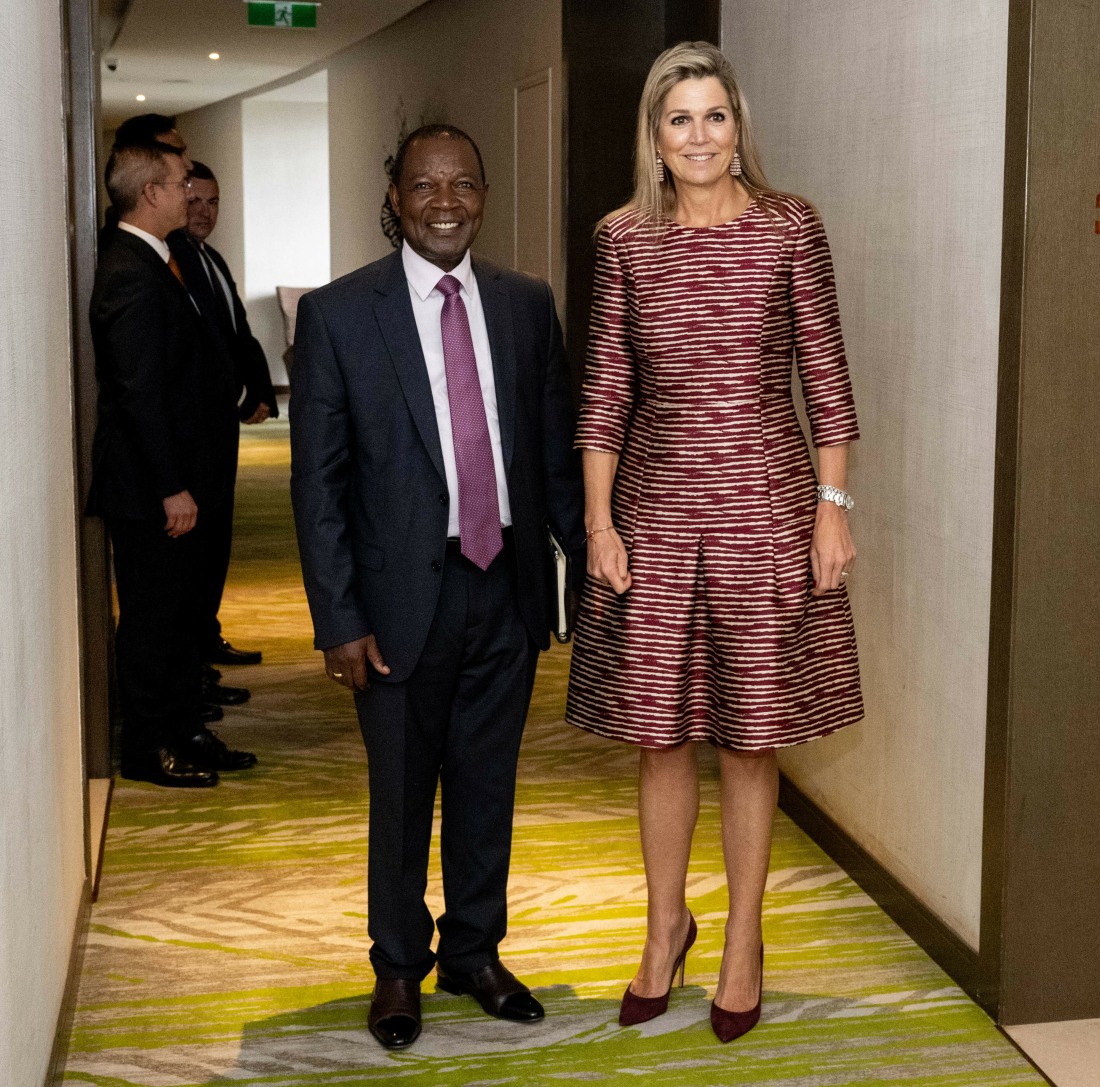 The Netherlands' Queen Maxima went on a royal tour of South Africa last week with her husband, King Willem-Alexander. The tour went "well" until the last day, which was when the king and queen were loudly protested outside of Slave Lodge, a museum in Cape Town. Suddenly, all of their careful photo-ops fell flat. It turned out, Maxima and W-A had always billed the tour as "educational" rather than providing reparations and/or restorative justice. The king went back to the Netherlands, but Maxima peeled off to visit Kenya, in which I imagine was always part of her schedule.
Maxima just concluded her three-day work trip to Kenya as special advocate for the United Nations Inclusive Finance for Development. She did meetings with Kenya's Finance Minister and local politicians, and she did several visits to projects on the ground, projects which I assume are getting some UNSGSA funding. She seemed warm and engaged with everyone, and from what I've seen (the photos and the coverage of her trip), she was well-received in Kenya and there were no protests. I'm not going to give her a cookie for this, but I would imagine that her advisors probably suggested that she cancel this trip after the protest in South Africa, and it's good that she refused and went about her business.
Fashion-wise, Maxima wasn't serving like she was in South Africa, but I do love the billowy, patterned skirt or whatever that is. Also: I genuinely wonder if King Charles's reception in Kenya next month will be a lot different than this.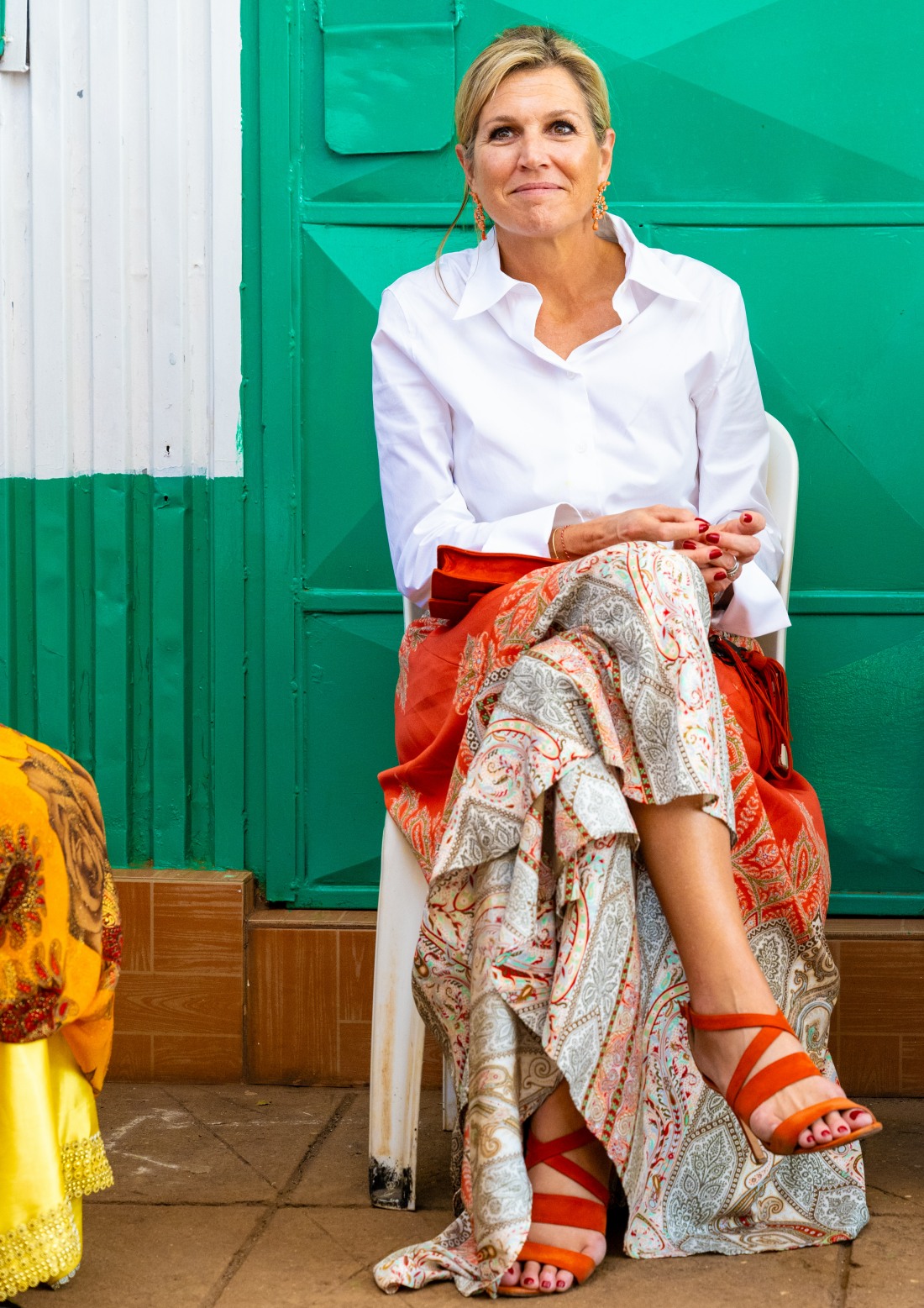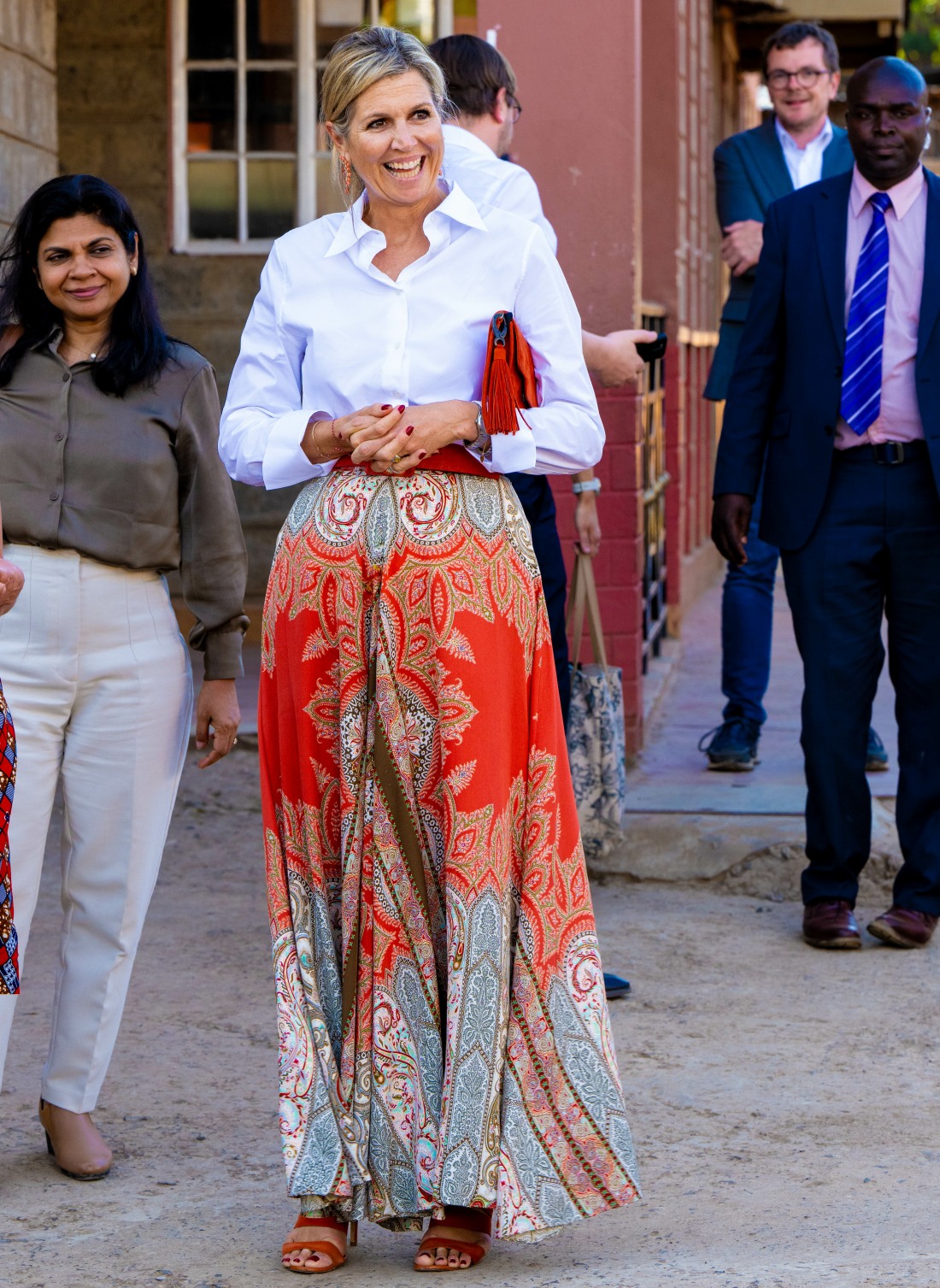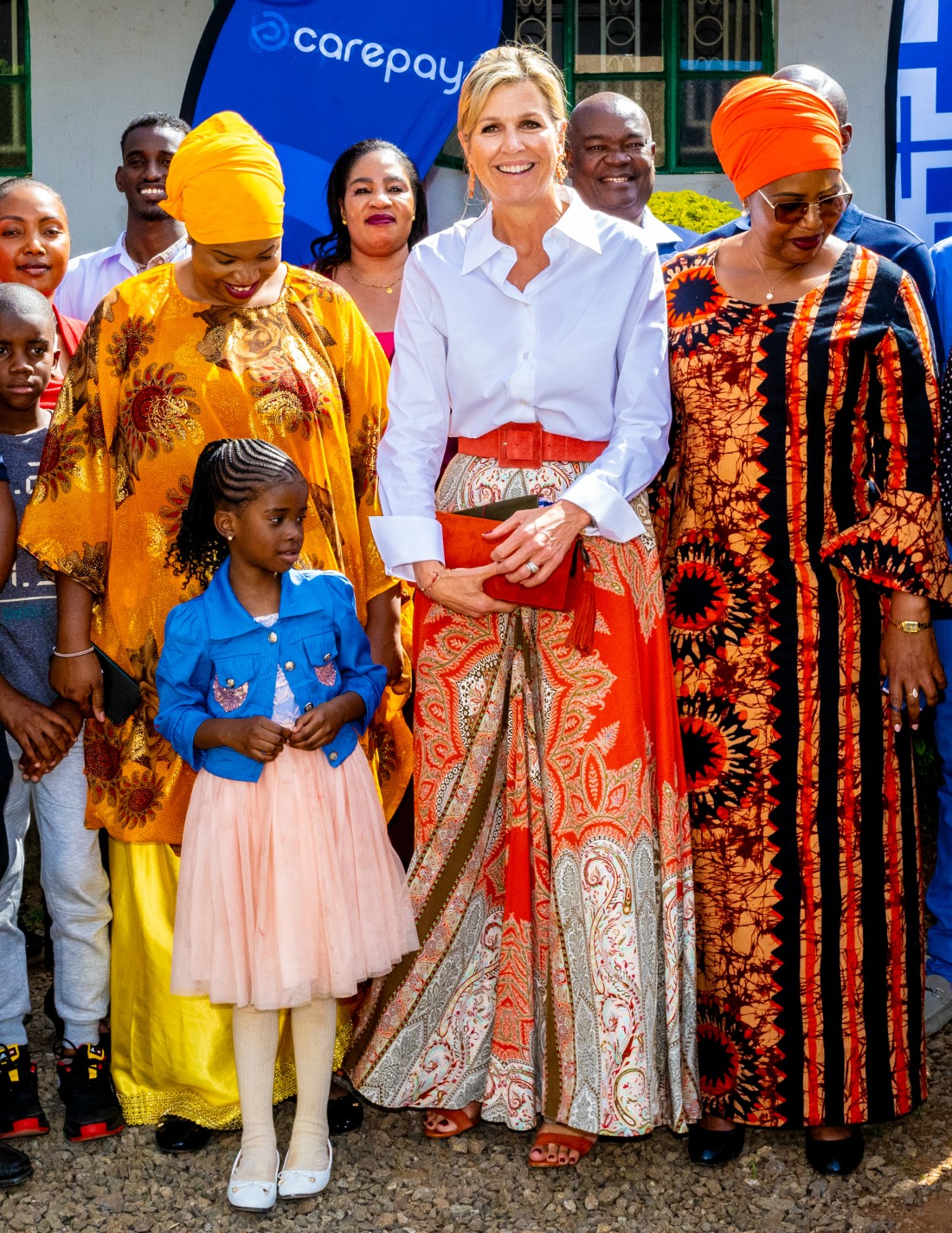 Photos courtesy of Cover Images.
Source: Read Full Article