Chloé Caillet has become somewhat of a sensation in the dance music scene. The French DJ – who grew up between Paris, Bristol and NYC – made waves when she was personally commissioned to remix a song by Beck, delivering an addictive, house take on his hit track "Chemical."
In 2023, however, Caillet truly found her stride and enjoyed her busiest year yet. The DJ clocked performances globally, from the Brooklyn Mirage to Hï Ibiza and Fabric in London. She also released her long-awaited debut EP, Intro, on CircoLoco Records. Most recently, Caillet linked back up with CircoLoco to headline their Halloween weekend show in New York.
In a new interview with Hypebeast, she talks about her headlining performance, her globetrotting schedule and a recent collaboration with French Caribbean band Kassav.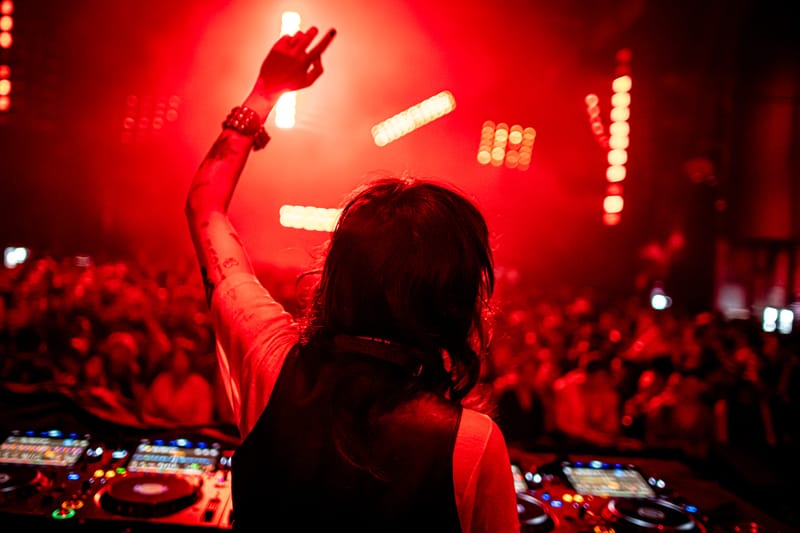 Alvaro Saavedra
Just last month, you put out a rework of the French Caribbean band Kassav's "En Balate," following an edit you did of another one of their tracks, "Doudou." As a producer and DJ, so much of your work is essentially reworking music to transform it into something totally different. How do you envision the relationship between remixing work from other artists versus creating a song from scratch? What do those different processes look like and how do they compare?
Remixing and creating from scratch are like two sides of the same coin. With remixing, like with my rework of "En Balate," I'm trying to enhance and shine a light on elements of a track that resonate with me while adding my own touch. It's about respect for the original while infusing it with my creative energy.
Creating from scratch, on the other hand, is like painting on a blank canvas. You're sourcing inspiration from within, your experiences and the world around you. My musician's brain gets to play with melodies, textures, and layering from the ground up. Both processes are fulfilling but in different ways.
Kassav is also such a unique collaborator, having been around for four decades and naturally, with such a history in French Caribbean culture. They're also, notably, regarded as the pioneers of cadence lypso. How did that partnership come about?
Kassav's legacy in music, especially in the French Caribbean culture, is unparalleled. When I did my edit of "Doudou," it was out of love and appreciation for their music. With "En Balate," Jean-Claude entrusted me with the stems and asked if I wanted to re-work them, which was such an honor. It's a beautiful blend of their iconic sound, my vision of spreading positivity through music and bringing this timeless classic to the dance floor.
This past weekend, you performed with CircoLoco and Teksupport in NYC. Can you walk me through the process of planning your set?
CircoLoco has a vibe of its own and I always take that into consideration. I'll start by digging into my library and pulling tracks that I feel would resonate with the NYC crowd. But every set is a journey, and while I still plan on certain dance floor groovers or classics, there's always room for some experimenting based on the energy of the night.
You grew up between Paris, Bristol and New York. Do you spend a lot of time in New York currently, or does this show represent a sort of homecoming for you?
New York has a special place in my heart. It shaped a significant part of my creative footprint, especially with its rich hip-hop and house scene. While I split my time between Ibiza and Miami, every time I return to NYC, it feels like a homecoming. There's a certain energy, a nostalgia that I can't escape. This show is definitely going to have some of that sentimental touch.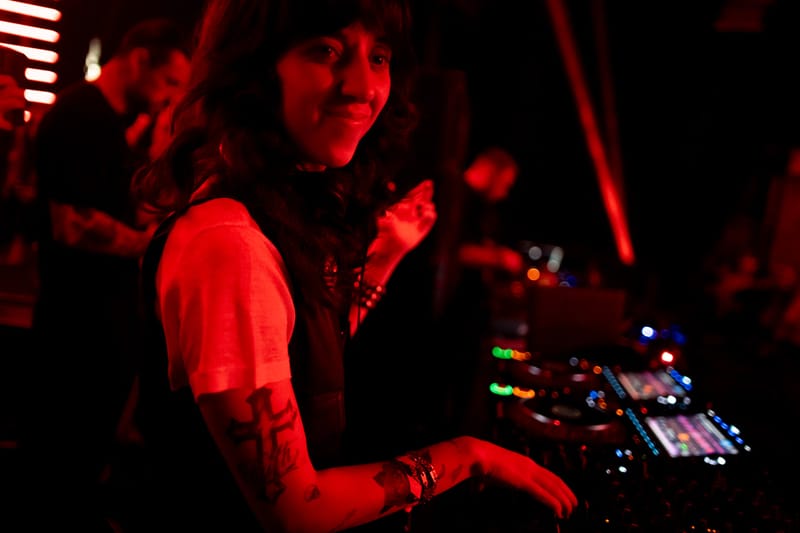 Alvaro Saavedra
How do you cater mixes for a certain city or audience?
Every city has its own rhythm, its own heartbeat. When I'm crafting a mix for a specific city, I dive into its musical history, the genres that are popular there and the kind of energy the crowd brings. Every location inspires me to grow deeper into my artistic roots and try new things.
What else is in the world of music is in the pipeline for you right now? You've been performing non-stop throughout 2023. Are there any shows – or upcoming releases – you're looking forward to?
It's been a whirlwind of a year! There are a few secrets in the pipeline that I can't reveal just yet, but I can tell you that I'm always working on new music. I'm particularly excited about working towards my album in 2024. As for shows, after Circoloco in NYC, I've got Circoloco in Mexico City and Manchester, and SMIILE in London on November 10. It's the second edition of an initiative I am profoundly proud of, where we celebrate diverse and unique artists from around the globe in truly inclusive spaces. It's all about unity and creativity. I still have a few more surprises and collaborations up my sleeve that fans should definitely watch out for.
Source: Read Full Article