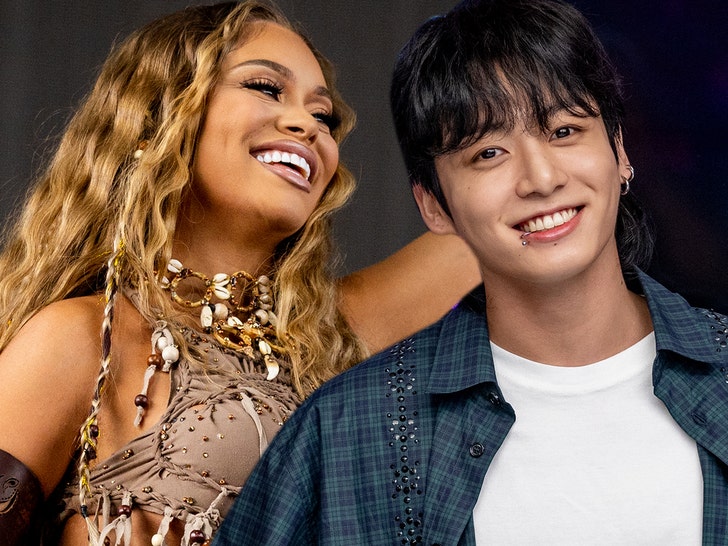 The power of the BTS Army is on full display, backing their captain Jung Kook's debut solo single — which happens to feature Latto — and they've pushed it all the way to No. 1 on Billboard!!!
On Monday, Billboard posted updated SoundScan data, showing Jung Kook and Latto's "Seven" dethroning Morgan Wallen's runaway hit "Last Night," and beating out Jason Aldean's controversial 'Small Town' … which debuted in the No. 2 slot.
The raunchy-n-rosy track hit hard with 21.9 million streams, and saw its video reach 100 million views in just 10 days … all of which contributed to Latto becoming the first rapper to have a No. 1 hit this year!!!
"Seven" is also the 2nd BTS-led song to top the charts this year after Jimin's "Like Crazy" debuted at No. 1 in April.
Female rap is extremely competitive these days, so grabbing some K-pop support seems like a smart way to get a leg up!!!
Source: Read Full Article