https://www.instagram.com/p/CzoTFK-NJzM/
The Danish royal family's official social media accounts published these photos yesterday of Queen Margrethe, Crown Prince Frederik, Crown Princess Mary and their son Prince Christian. Following Christian's 18th birthday, he attended a State Council meeting and signed a solemn declaration to comply with the country's constitution.
This was the first time Fred and Mary have been seen together in days, since the news of Fred's alleged affair with Genoveva Casanova broke last week. The news broke in the Spanish media during King Felipe and Queen Letizia's state visit to Denmark. It was intense – Mary put on a brave face and an "F" necklace and then she avoided being seen with Fred for the rest of the week. It feels like the Spanish media has a lot of info about Frederik and Genoveva's affair as well, including the fact that they met at a "big-game hunt" for elites, and that they've probably been seeing each other every few months for a while. Fred and Mary have made zero public statements or denials about the alleged affair. Camilla Tominey suggested that they were adopting "never complain, never explain" as a strategy.
Princess Mary and Prince Frederik of Denmark are adopting Queen Elizabeth II's 'never explain, never complain' mantra over the recent Mexican socialite drama, a royal journalist has claimed.

British royal reporter Camilla Tominey told Today that she believes the royal couple will not make a statement after the Danish heir to the throne, 55, was pictured by Lecturas magazine in Madrid alongside reality star Genoveva Casanova.

Divorcee Genoveva – the former daughter-in-law of the billionaire Duchess of Alba – told Hola! she 'categorically' refutes any suggestion the pair are romantically involved, branding the rumours 'malicious' and untrue.

But Ms Tominey said Princess Mary, 51, and her husband will avoid addressing the speculation – instead opting for the British Family's unofficial motto of 'never complain, never explain'.

She said: 'I don't think the royals are going to respond to it because I think they adopt the mantra of the late Queen Elizabeth of 'never complain, never explain'. The more they address it the more they fuel the fire, I'd suggest.'
[From The Daily Mail]
Tominey is talking out of her ass, per usual. In recent years, we've seen many royal couples go on the record to deny certain stories – Monaco's Prince Albert regularly speaks on the record to French, American and Monegasque outlets to confirm or deny stories, even personal stuff. Sweden's Crown Princess Victoria and Daniel have also made statements denying rumors of marriage problems. It would be perfectly normal for Frederik and Mary to issue a joint statement or on-the-record denial. The fact that they haven't done that speaks to the veracity of the Spanish reporting, honestly.
— Lecturas (@Lecturas) November 7, 2023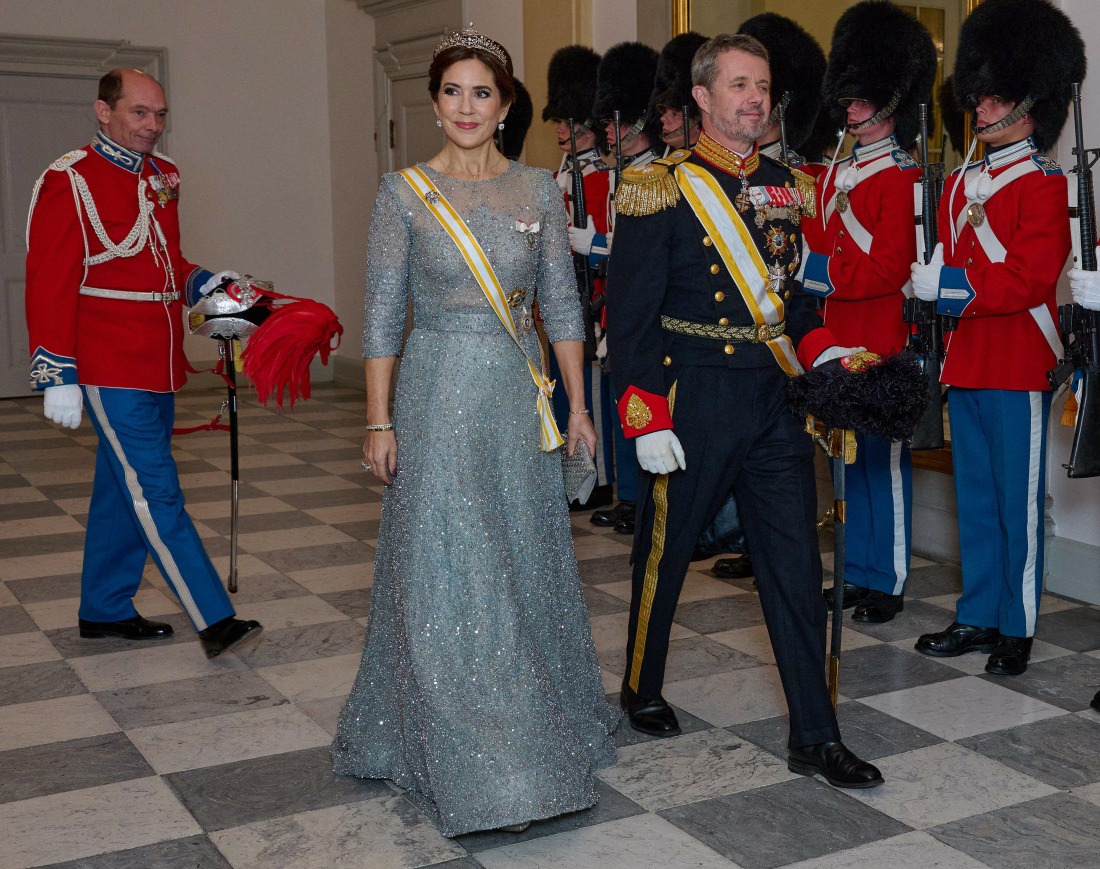 Photos courtesy of Cover Images, Instagram.
Source: Read Full Article