After roughly a year together, Ben Affleck and Ana de Armas have split. Of course, Affleck is no stranger to celebrity relationships. His romances with Gwyneth Paltrow, Jennifer Lopez, and Jennifer Garner are well-documented. And just as those former loves all appeared on the big screen with Affleck, fans can still see him co-star with de Armas in the upcoming thriller Deep Water.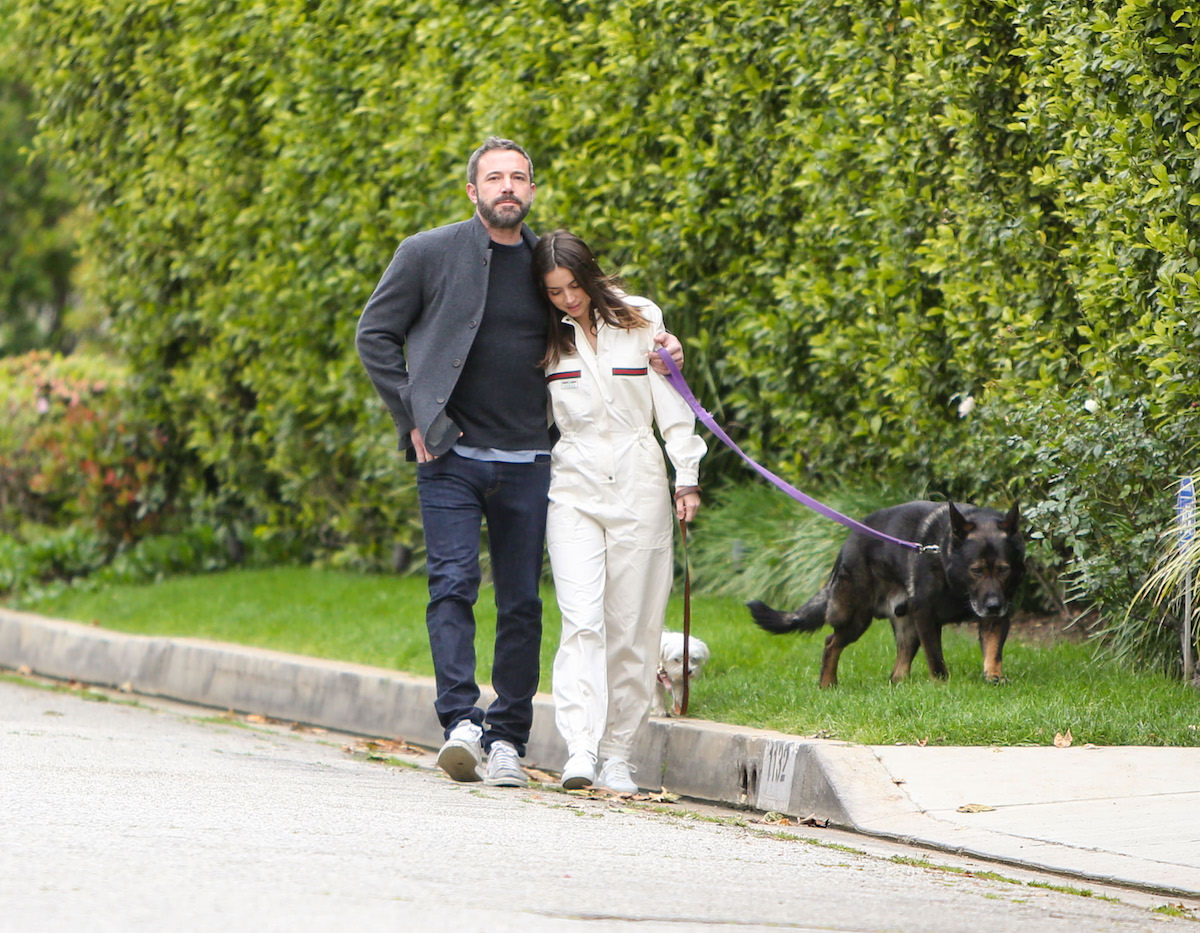 Ana de Armas is known for 'Knives Out' and 'Blade Runner 2049'
Although Affleck has been a major Hollywood star since the 1990s, de Armas only rose to fame in recent years. In 2015, she starred opposite Keanu Reeves in Eli Roth's erotic horror film Knock Knock. And she followed that role with standout turns in films ranging from Jonah Hill-Miles Teller crime comedy War Dogs to Ryan Gosling's sci-fi sequel Blade Runner 2049.
But 2019 saw de Armas make her biggest mark in Hollywood to date. The actor stars as Marta Cabrera, a nurse wrapped up in a murder mystery in Knives Out. The role landed de Armas critical acclaim and a Golden Globe nomination. She's set to reunite with co-star Daniel Craig in No Time to Die, the actor's final James Bond adventure. And she'll play Marilyn Monroe in the upcoming biopic Blonde.
Their movie, 'Deep Water,' is an erotic thriller
Affleck and de Armas met on the set of Deep Water. The film marks the first directorial effort by filmmaker Adrian Lyne since 2002's Unfaithful. And much like that earlier release, Deep Water is being described as an erotic thriller. Based on the Patricia Highsmith novel, the film centers on a married couple (Affleck and de Armas) who begin playing a deadly game with each other after their relationship falls apart.
Deep Water was originally planned for release in November 2020. However, due to the coronavirus (COVID-19) pandemic, the studio pushed it back to Aug. 13, 2021. The film co-stars Tracy Letts, Rachel Blanchard, Lil Rel Howrey, and Finn Wittrock. In its current release date, Deep Water will open opposite Jennifer Hudson's Aretha Franklin biopic Respect.
Ben Affleck appears in Zack Snyder's 'Justice League' cut
Of course, Deep Water is far from the only projects Affleck has in the queue. The actor — who gained critical acclaim for his 2020 drama The Way Back — will reunite with friend and frequent collaborator Matt Damon for Ridley Scott's The Last Duel. And then Affleck will reprise his role as Bruce Wayne aka Batman in a little project called Zack Snyder's Justice League.
For years, rumors of Snyder's version of 2017's Justice League circulated. And in a matter of months, fans will see the director's vision come to life. Snyder himself confirmed HBO Max will present his cut as a single four-hour event, rather than divided into episodes. Affleck will also reportedly play Batman in the upcoming The Flash movie.
Source: Read Full Article