Stassi Schroeder rose to fame as part of the cast of Vanderpump Rules on Bravo. The reality show about a group of twenty-somethings working at Lisa Vanderpump's SUR restaurant quickly became a hit. However, after two seasons Schroeder quit being a waitress and we now know why.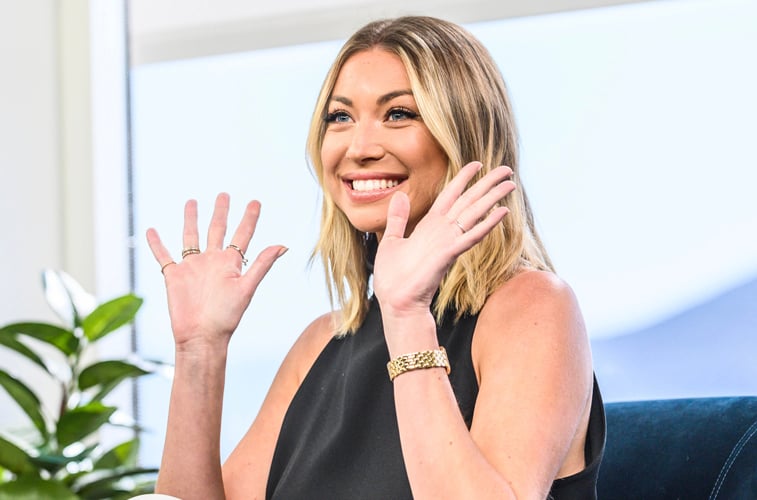 Why did Stassi Schroeder quit SUR job?
Schroeder has said she appreciates her fans as they are the ones that made her an influencer on social media, listen to her podcasts, and buy her books. After Vanderpump Rules became a hit, fans started swarming into SUR in hopes of meeting the cast, which made Schroeder's job a little difficult.
"That's why I quit working there after season two. I was like I can't handle this. This is not for me. I barely go into the restaurants because it's so overwhelming," she told Daily Pop. "You want to have a moment with each person you meet. You want to be able to give them a little bit of conversation but when you're at TomTom, SUR, or PUMP, there's like a million of them, so I just Postmates."
Will Stassi Schroeder film her wedding for tv?
Schroeder got engaged over the summer to Beau Clark and the proposal is expected to play out on the show. The Next Level Basic: The Definitive Basic B**ch Handbook author said she wants her wedding to be filmed for Vanderpump Rules.
"I mean, listen. I've lived all of my twenties on Vanderpump Rules and the crew is my family. The cast is my family and the viewers are a huge part of my life," Schroeder told Daily Pop. "It's my life. I think it would be weird if it wasn't filmed."
Fellow castmember Scheana Shay, is not holding out in being asked to be a bridesmaid in Schroeder's wedding.
"I feel like everyone is going to give it about a year, year and a half. So I would assume the same, but I don't know," Shay told HollywoodLife. "I don't think I'll be in [Stassi's] wedding and I definitely think I'll be invited, but I wouldn't expect to be in it. She wasn't in [my wedding to Mike]."
'Vanderpump Rules' cast gets hit with divorce rumors
While Schroeder plans her wedding to Clark, it's Jax Taylor and Brittany Cartwright that tied the knot in the upcoming season of Vanderpump Rules. The couple has since been hit with divorce rumors shortly after their wedding.
"We have to laugh about stuff because, I mean, there are articles saying that our marriage is in trouble and stuff like that. I'm just like, 'Oh my goodness,'" Cartwright told Us Weekly. "We have been so solid. I don't even worry about it because as long as we're happy and we're doing good, that's all that matters, you know?"
As for married life, she added: "Married life is awesome. I think we've settled in very well. I'm just so excited. I love Jax so much so everything's been going great. Hopefully, we'll be able to have a family and stuff. We're doing great. We are very, very, very happy right now."
After Taylor was spotted without his wedding band, he took to Twitter to mock reports that his marriage was crumbling.
"Little update," he starts saying in a video posted on Twitter. "Out of the gym. Ring back on. Marriage, still ok. It's annoying, right? Now you know what I feel when I have 50 million people asking where's my ring."
All of the previous drama is set to unfold during Season 8 of Vanderpump Rules which is expected to air on the Bravo network at the end of 2019.
Source: Read Full Article