Kevin (Justin Hartley) goes all in on Big Three Homes in his installment of the final season's Big Three Trilogy. This Is Us has a tradition of including three episodes, each spotlighting a different Pearson child. Kevin's trilogy episode focuses on what was once a dream of his father Jack's (Milo Ventimiglia).
Now, Big Three Homes is becoming the thing that defines Kevin in the final season of the NBC series. What's more, fans think Kevin starting Big Three Homes is a significant hint at how his story ends.
Kevin Pearson starts Big 3 Homes in the final season of 'This Is Us'
"The Guitar Man" dives back into Kevin Pearson's storyline in the final season of This Is Us. In the episode, Kevin travels to the cabin with the twins alone for the first time. He questions his ability as a father; an image paralleled with his childhood self who wondered if he would ever amount to the man Jack was raising three kids.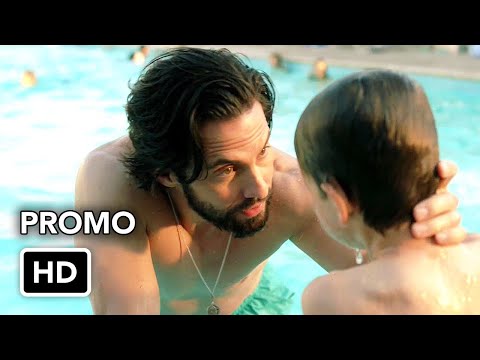 The episode also shines a light on Kevin's friendship with Cassidy (Jennifer Morrison). She has been working with a team of veterans to help build the Pearson compound while grappling with her experience in Afghanistan. Realizing the positive impact working with veterans has on Cassidy, Kevin decides they should do more work like that under Big Three Homes.
'This Is Us' fans find irony in Kevin's business Big Three Homes
Kevin bringing Big Three Homes to life is part of Jack's legacy. But This Is Us fans on Reddit thinks there's more significance to Kevin's storyline in the final season.
One Redditor finds it ironic that Kevin, who has never owned a home, will be building them for other people. "[His starting Big Three Homes is a] tie in to Rebecca's metaphor in the pool [about putting] on the roof before building the walls, and that Jack knew how to build, and Kevin was like Jack," they wrote.
Big Three Homes could demonstrate Kevin's character growth in the final season
"I wonder if part of the reason Rebecca asked Kevin to build the cabin was to help to bring about this growth in him," that same Redditor continued. "He's literally and figuratively (re)building (on a new foundation …"
Many other fans agree, adding how important home building could become to Kevin's identity. "People keep saying that the awards shown in the future episodes are for Kevin's acting career," said one Reddit user. "I think they are for his homebuilding career."
Another fan says This Is Us has been hinting at Kevin's career in homebuilding for a while. "Does anyone remember a scene with Randall (Sterling K. Brown) where Kevin was helping out with construction at some kind of community center?! I feel like the possibility of him going into construction has been hinted at for some time." Fans will have to tune in to the remaining episodes in the final season to see if that's how Kevin's story plays out.
Rebecca's diagnosis is the catalyst for Kevin's future success
In "Taboo," Rebecca (Mandy Moore) holds a critical family meeting with her children. She begs them not to make their lives "smaller" because of her disease. As Hartley explained to Entertainment Weekly, that conversation becomes the catalyst that propels Kevin's evolution.
"You're going to see the impact that had on the three kids and what they choose to do because of that very powerful speech," Hartley said "[They're] very clear about what she wanted — until they go to do it. And that's one of the things that happens in the episode: Kevin has this idea of what his mom wants, and he's on a mission, like, 'Okay, this is going to be my thing.'"
That "thing" takes shape in the form of Big Three Homes, "… a really beautiful part of himself [born out of] tragedy." See the next chapter, Kate's [Chrissy Metz] trilogy, on Mar. 22, beginning at 9 p.m. ET on NBC.
Source: Read Full Article