Throughout the years "NCIS" has reigned supreme on television, fans of the long-running series have come to know and love countless different characters. The show, which first premiered on CBS almost two decades ago, in September 2003, has been a great starting ground for many actors, such as Millie Bobby Brown, Colin Hanks, Jonathan Mangum, and more (via CBS). The Emmy-winning program has also featured a plethora of Hollywood heavyweights, including Bob Newhart, Robert Wagner, Ralph Waite, and others. Longtime actor Muse Watson also had a reoccurring role on the show, playing the oh-so-memorable Mike Franks for a number of appearances.
Watson's character was introduced to "NCIS" through flashbacks during Season 3 in May 2006, per IMDb, as the mentor of Leroy Jethro Gibbs, portrayed by Mark Harmon. Franks joined the current timeline of "NCIS" after Gibbs suffered amnesia following a terrorist attack bombing, according to Looper. Watson quickly became a beloved part of the "NCIS" family, appearing on the show every so often alongside the team of elite agents as they solved "criminal cases involving Marine and Navy personnel and their families" in Washington, D.C., per IMDb. Sadly, Watson's character endured a tragic fate when he was killed off the show. Keep scrolling to find out the reason why the actor left "NCIS."
Muse Watson had a hilarious reaction when asked why he left NCIS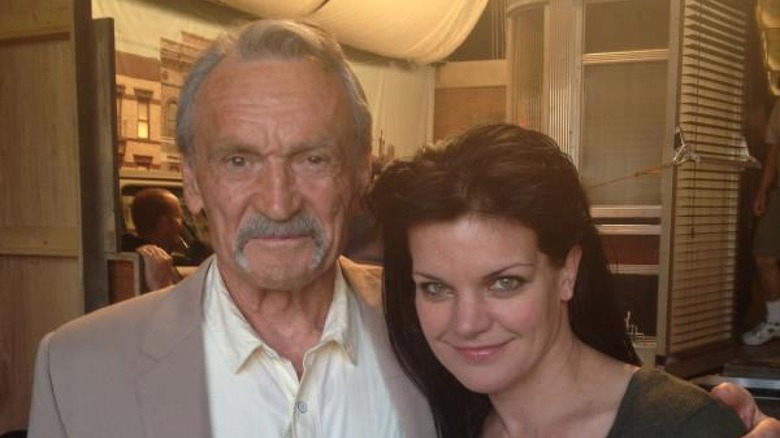 Muse Watson became known to "NCIS" fans as the most brusque-yet-genuine-natured former marine Mike Franks, having made his debut on the show during Season 3 in the episode titled "Hiatus (Part #1)," according to IMDb. Unfortunately for those who adored watching him mentor Mark Harmon's character, Leroy Jethro Gibbs, Franks' journey came to a heartbreaking demise. As dedicated viewers can recall, it wasn't the character's terminal lung cancer diagnosis that killed him — he was actually stabbed to death by a serial killer.
Watson once opened up about his exit from "NCIS" when he replied to a fan on Twitter who asked why he left the series. Waston said: "Because they wrote that i got stabbed by ONE young man with a scapple." Referring to how Franks was murdered by the coined "Port-to-Port killer" — who was targeting Navy personnel — in the episode titled "Spider and the Fly" in September 2010, per IMDb, he hilariously added, "LOL ..and yes i was packing."
At the time of Franks' death, fans were devastated — which was ultimately the point the showrunners were trying to make. As then-executive producer Gary Glasberg told Entertainment Weekly, killing off Watson's character was not so much because he was no longer wanted on the show, but rather because they wanted to add some shock value to the series. "We love Muse Watson, we love the character, [his] relationship [with Gibbs] is very special and unique," he gushed. 
Muse Watson revealed how he felt about the way Mike Franks was killed on NCIS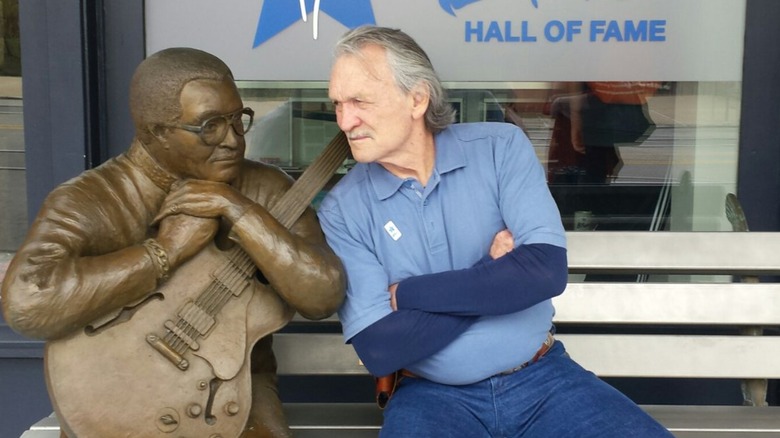 Looking back on his character's death on "NCIS," Muse Watson revealed his true feelings about how Mike Franks was killed off the show. Speaking with NCISfanatic in June of 2012, the actor said he felt his character wasn't justified. "To be fair, I think in planning it, it sounded good, but the way it played out — I think Mike needed more," he said, pointing out how it didn't truly make sense that the tough and gruff Franks would be taken down by "a boy in the rain with a scalpel." Watson continued, "When you sum it up … it just wasn't enough to get Mike."
Despite his higher expectations, Watson maintained nothing but an amicable relationship with the cast and crew of "NCIS." In fact, Watson actually continued to appear on the CBS program following his character's death, showing up as the guardian angel of Gibbs in the Season 9 episode titled "Life Before His Eyes," IMDb states, and continuing his part up until Season 15 in 2017.
As actor Rocky Carroll said in an interview with Entertainment Tonight (via CheatSheet), Watson was written back into the series because he was considered to be one of the favorite guest characters. "He's been back more in the afterlife," said Carroll, who played Leon Vance. Though no plans have yet been established, we hope Watson will revive his character on "NCIS" in the future!
Source: Read Full Article