Star Wars fans might not have all loved the sequel trilogy. But at least the story of Rey (Daisy Ridley) and Kylo Ren (Adam Driver) felt thematically in sync with the previous two trilogies. After all, franchise creator George Lucas always intended for Star Wars to build like poetry. That's something fans should keep in mind when it comes to The Mandalorian.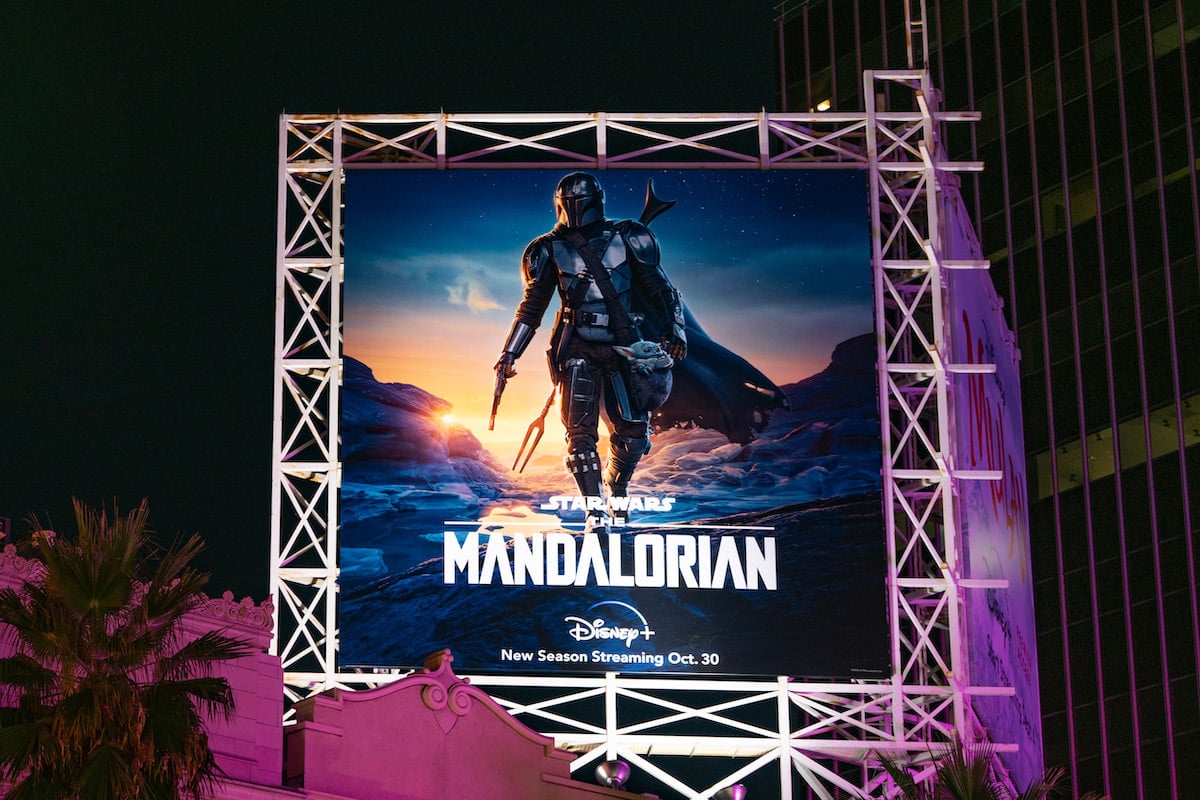 Fans are intrigued by the mystery surrounding 'Baby Yoda'
Of course, the first live-action Star Wars series debuted on Disney+ in 2019. And by the end of the first episode, fans found their new favorite obsession in "The Child," better known as "Baby Yoda." None of the movies ever shed any light on Yoda's history. So fans were eager to know if The Mandalorian's breakout star had any connection to the Jedi Master they love.
During season 1, series creator Jon Favreau addressed the impossibility that this Baby Yoda could actually be Master Yoda. In an interview with USA Today, Favreau emphasized that The Mandalorian is set after Return of the Jedi, the film in which Yoda becomes one with The Force. Most fans took that as confirmation the two characters are not the same. But are they?
The World Between Worlds could be the key to 'The Mandalorian'
For most fans, the timeline issue is enough to convince them "Baby Yoda" must just be another member of the same species as Yoda. But hardcore Star Wars fans know there is actually a way in which The Mandalorian could actually be a secret origin story for Master Yoda. After all, time travel already exists in the canon, thanks to Star Wars: Rebels.
That series introduced "The World Between Worlds" to the "galaxy far, far away." This dimension — which includes time portals — exists as the connective tissue in the Force that holds time and space together. Star Wars: Rebels even used this device to rescue fan-favorite Ahsoka Tano (voiced by Ashley Eckstein) from a fateful duel with Darth Vader.
Ahsoka Tano joins season 2, hinting at a 'Star Wars: Rebels' connection
The Mandalorian might not be anywhere near playing with time travel. The big focus of season 2 seems to be learning more about where "Baby Yoda" comes from. But the show is already taking some steps that might lead to "The World Between Worlds." After all, Rosario Dawson will debut as the first live-action Ahsoka Tano this season.
Ahsoka has first-hand knowledge of time-travel. So if The Mandalorian does bring "The World Between Worlds" to live-action Star Wars, it could open up the franchise to infinite possibilities. Notably, Star Wars: Rebels showrunner Dave Filoni works closely with Favreau on The Mandalorian. Nothing in the saga happens by accident under his watch.
The Mandalorian Season 2 debuts on Disney+ on Oct. 30, 2020.
Source: Read Full Article