Despite Stephanie Pratt having ongoing drama with her brother, Spencer Pratt, and Heidi Montag, we can all agree that no one saw her ever having a falling out with Audrina Patridge.
The Hills: New Beginnings co-stars seemed as though they were close friends and would continue to stay that way for years to come.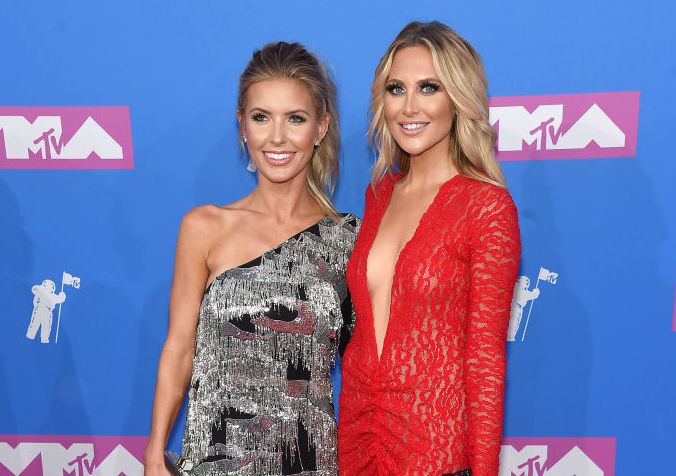 However, things started to shift in their friendship after Patridge's ex, Justin Bobby Brescia, came back into her life.
Justin Bobby was mentioned in Stephanie Pratt's lengthy Instagram post
Things between Audrina Patridge and Stephanie Pratt seemed great when we watched them together on The Hills: New Beginnings.
Aside from Stephanie Pratt having negative things to say about a few of her co-stars, many of us believed that she and Patridge had one of the few solid friendships on the show.
However, it turns out that wasn't the case and the friendship we once hoped would last, came to a halt this past week.
On July 23, Stephanie Pratt took to Instagram to criticized her brother, Spencer Pratt, sister-in-law, Heidi Montag, and even Patridge in very honest post.
Aside from calling out her sibling and calling Montag "evil," Pratt also took an unexpected jab at Audrina Patridge, which no was ever expecting to see.
Pratt wrote in the lengthy caption that Audrina Patridge is guilty of spreading the alleged lie that she hooked up with castmate Justin Bobby, who is Patridge's ex.
"@justinbobbybrescia you were my rock the entire series- I love you & thank you. PS: spoiler alert… we NEVER hooked up," Pratt wrote in the post. "Audrina is crazy like you dated this guy ten years ago… you married someone else & have a child with him! And-As if you liked Justin!! you were dating someone off camera!! (the guy u went on a blind date with the night after the festival)!"
Ever since it was revealed that Justin Bobby went and comforted Stephanie Pratt after the huge fight with Spencer Pratt during her welcome home party, many of us have been wondering if these two co-stars actually have feelings for each other?
Though that question still goes unanswered, Pratt is certain Audrina Patridge doesn't approve of her relationship with Brescia and allegedly turned the rest of the cast against her.
"No one plays a better victim than you (OMG you actually should go into acting)!!! Ughhh and all the months you spent trying to get all of the girls against me… I mean thats Speidi's job!!!" Pratt continued in her post. "Truth: I did not watch last nights episode Bc I didn't want to re-live my 'friend' attacking my character & making up lies about me when I have ALWAYS been a good friend to you. (You should watch the original Hills for a memory refresher) I am still utterly shocked & hurt you did this to me for camera time."
Audrina Patridge isn't interested in continuing drama with Pratt
Even though Stephanie Pratt publically called her out on Instagram, Audrina Patridge isn't letting her former friend's negativity get the best of her.
According to PEOPLE, Patridge "has no interest" in putting energy into Stephanie Pratt's drama.
While Pratt didn't have a problem speaking publically about her issues with Patridge, the OG Hills star is choosing not to address the situation at the moment.
"Audrina isn't focused on what Stephanie says about her. She has way more important things to worry about," a source told PEOPLE. "And she's not going to put energy into engaging with what Stephanie says."
The source adds, "Audrina has no interest in the drama" and that "Stephanie just wants attention."
As for Patridge's relationship with Justin Bobby, the two aren't interested in rekindling a romantic relationship, especially after Brescia continued giving his ex-flame mixed signals.
Though many of us aren't too sure where the former couple's relationship stands, Audrina Patridge and Stephanie Pratt's friendship looks to have officially come to an end.
Source: Read Full Article