Luke James is getting positive feedback for his portrayal of Trig on The Chi and how he participates in showing love to people who identify as LGBTQ+ through his role. As it turns out, the singer had the chance to audition for a role in the Oscar-winning film Moonlight but initially turned it down because of his fears of what his fans would think.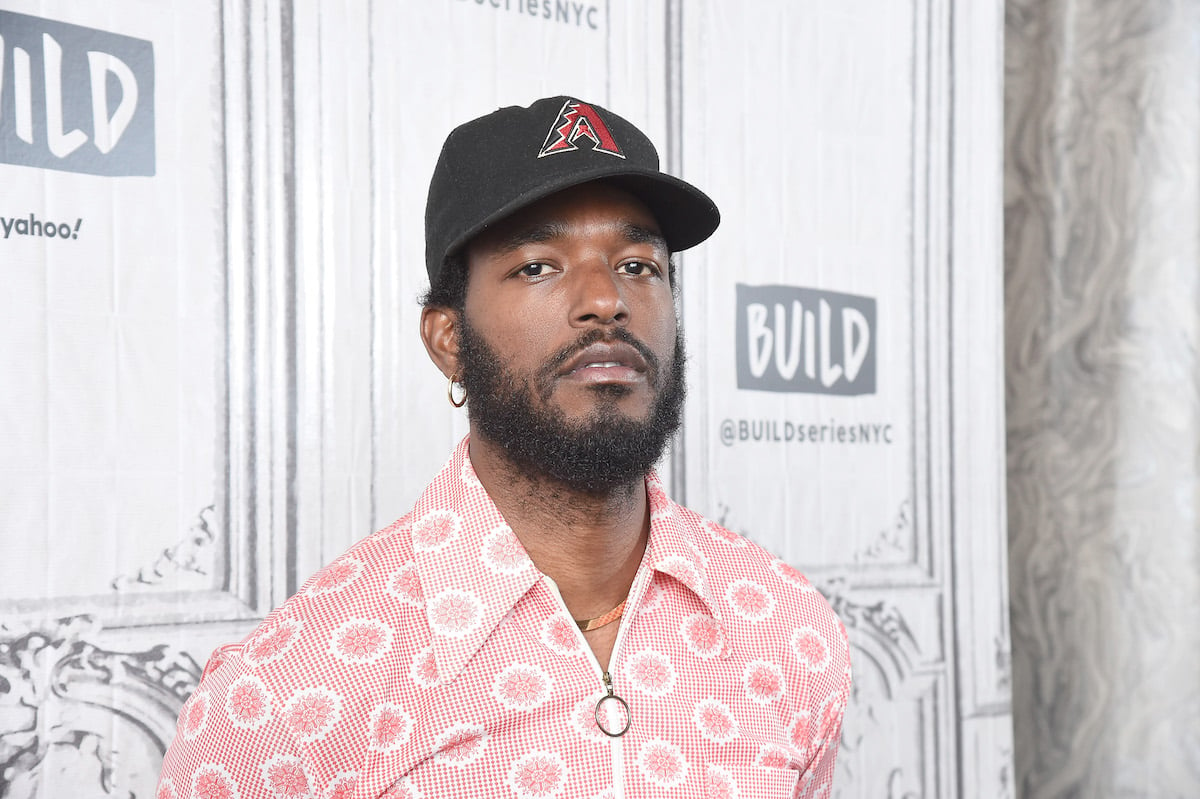 Luke James says he wasn't ready to play an LGBTQ+ character
When speaking with Kandi Burruss in a recent interview on her YouTube show On That Note, James spoke on whether he had any reservations about starring as a character on his current Showtime as a character who is with a trans woman. He reveals that he actually had the chance to represent the Black LGBTQ community when he was offered to read for the two lead roles in Moonlight.
"I read the script, beautiful script, it made me cry, it was everything..everything about it, it earned everything it was supposed to earn because it was written, it was in the words, it was that," he says."
But James says despite his love for the script, playing an LGBTQ character proved too big of a challenge. "But at this time, I hadn't thought that far about myself as an actor, what type of actor am I," he questioned. "Am I able to let go of Luke and be someone else fully? I wasn't there yet. And so I was turning the audition down. I just felt like I couldn't do that. I couldn't be that guy."
He eventually auditioned for 'Moonlight'
James continued getting requests to read for the two parts. At the request of his manager, he finally said OK.
"He talked some wisdom into me…I took the audition and I went in," he explains. "It was an opportunity to…it was a director's audition…I read and it was awesome. I'm glad that I did it because the experience that I got from that, just going through the follow-through…from that I always said that at some point as I grow as an actor, if an opportunity comes at me again and I'm ready, I will jump at the opportunity."
Luke doubles down on the idea that he was hesitant to try the role because of the questions that would have come with the role.
"[The judgment had a lot to do with my decision not to audition for the movie] yes," he admits. "What would that do to Luke James? When I say me, I say me in totality, not my own personal like of what my friends or whatever, my friends are my friends, they know me. I thought of my career, my brand."
The singer now stars as a character who has a transgender partner on 'The Chi'
James stars as Trig on The Chi. In Season 4, it's revealed that his girlfriend Imani is a woman of trans experience. The singer says the representation of the LGBTQ community, specifically within the Black community, is necessary. 
"I think that we somehow separate – or people try to separate themselves from the LGBTQ community as if these people don't feel, don't have the same feelings and wants, don't have the same goals and the desires of love and freedom just as we all do," James told Bevy Smith in an interview on her podcast Bevelations. 
He continued: "And, we've made it some type of taboo thing where people feel the need to hide themselves and my character has a lot to work on," he says. "It's good to be able to see that this is a real person and see the beauty of him loving her and trying to love her completely, and at the same time to love her completely. – there's beauty in her trying to help him love himself."
James is returning in his recurring role on The Chi for season 5.
Source: Read Full Article