During a recent episode of MTV's The Challenge: Double Agents, Nicole Zanatta's time on the show came to an abrupt end. In just the third episode of the season, Nicole was in a wrestling match on top of a moving truck with Kam Williams.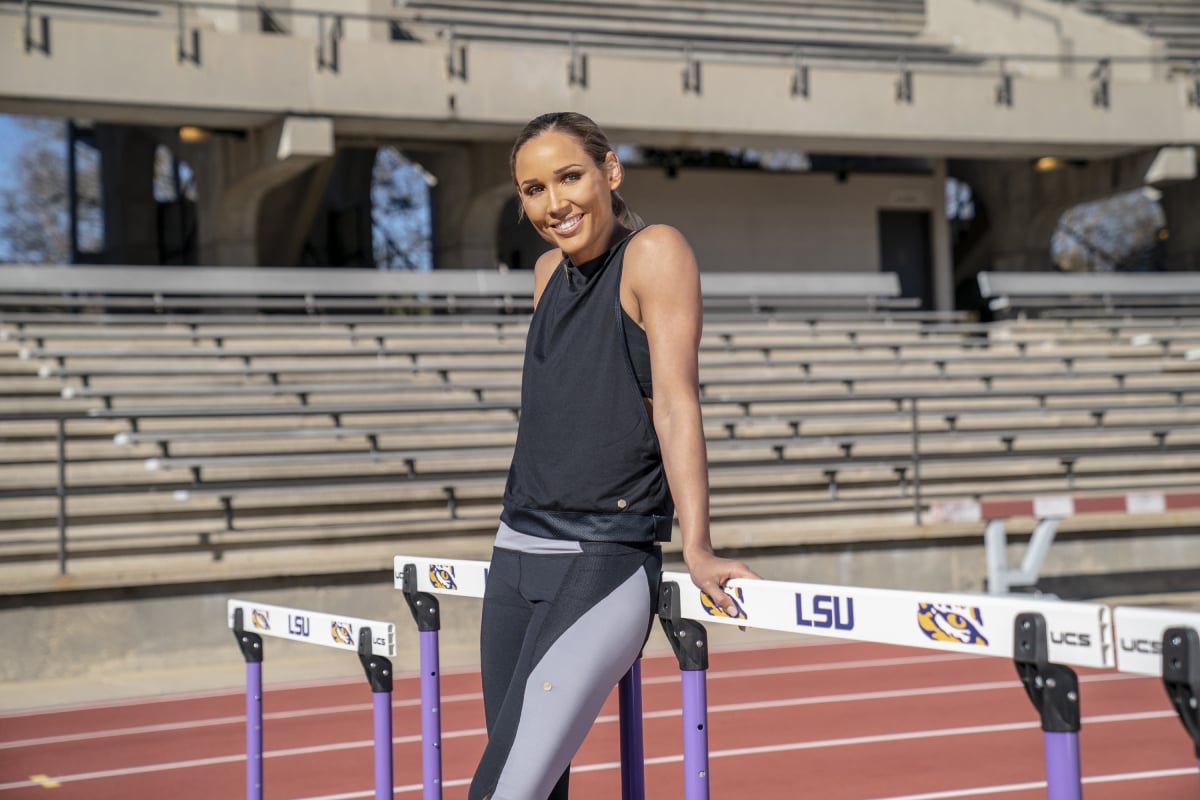 Nicole ended up hurting her shoulder, and the injury forced her to withdraw from the competition. However, when Lolo Jones shared her thoughts about Nicole's injury while battling Kam, some fans thought she was calling Kam fat.
Lolo Jones says Williams versus Zanatta was a 'bad matchup' in 'The Challenge'
When the official Instagram account of The Challenge posted about Nicole's injury in the third episode, Lolo spoke up in the comments.
Lolo wrote, "Bad match up. Heavier weight no matter if fat will have an advantage, That's why fighters are always separated by weight class. I applaud [Nicole] for going up against someone 40 pounds heavier. That's a bad a**."
Immediately, fans started slamming Lolo for making a comment they believed was insulting Kam's weight. One fan wrote, "oh so you tryna call kam fat??" Another added, "girl I KNOW you are not tryna call her fat." A third chimed in, "naw seriously how dare you call Kam fat! Kam is far from that, watch your mouth!"
Lolo noticed the criticism right away, and she responded. The Olympian explained that she never called Kam fat. Instead, she said that "mass no matter if fat will have an advantage in fighting. That is facts."
MTV star Wes Bergmann co-signs Lolo's comments
Lolo went on to say that the reason they separate wrestlers by five-pound weight divisions is because the difference is a big deal.
"I stand by my words. People need to know what Nicole did tonight is bad a*s," Lolo wrote.
She added that some of the matches on The Challenge shouldn't have happened and she believes there needs to be safety precautions. According to Heavy, after Lolo shared her thoughts, the topic came up on the Challenge Mania podcast. Wes Bergmann then co-signed on Lolo's comment that heavier weight brings an advantage in a physical competition.
Wes noted that there's a reason why wrestling, boxing, and certain positions in football are all weight-class driven, "down to very, very small denominations."
"And yet as The Challenge progresses more and more into the sport that we call it, they're also putting more and more games that – when an unbiased party in century-old sports have made weight classes – and they're just like 'nah, let's put them in football helmets and strap 'em up against each other," Wes said.
He went on to say that the weight class conversation needs to happen on The Challenge. Or, they need to add more games where weight isn't an important factor.
Nicole Zanatta says her injury on 'The Challenge' changed her life
When Nicole left The Challenge after her shoulder injury, she didn't know how serious it actually was. According to Heavy, Nicole thought she had simply dislocated her shoulder. But it turns out she actually tore her labrum and she needed surgery.
"What I thought was a minor dislocation turned out to be a much more extensive injury," Nicole wrote. On Instagram. "My life changed in a matter of seconds, without warning, without knowing the degree of how bad things really were."
Nicole explained that the things she love – the things that keep her going – had to take a backseat when her injury took precedence. Her injury and surgery meant she couldn't work out. She's also needed help with the simplest tasks. And, she hasn't been able to work, which is her "deepest passion and drive." Nicole says that's been the hardest part.
The injury forced Nicole to "create time and space" for herself to heal. She says that's the best thing she could have asked for. And, it's given her perspective and helped her realize she can move forward with a positive attitude and clear goals.
"I know this is a time to truly focus on myself and all of my healing," Nicole said.
The Challenge: Double Agents airs Wednesdays on MTV.
Source: Read Full Article