Looking back at Beatles recordings, the run that began with 1965's Rubber Soul represented a clear shift for the band. After tracks like "Norwegian Wood" and the journalistic "In My Life" went out on records, the band embarked on a period of intense experimentation.
By 1966's Revolver, the group (along with its industrious engineers) were testing all sorts of new tricks in the studio. And even though George Harrison and other band members could drive people nuts making records, everyone agreed the effort was worth it.
For Ringo Starr, who sat at the drum kit for nearly every Beatles track ever recorded, there were too many highs during that period to count. However, Ringo has no problem pointing out what he considers the best work he did with the Fab Four — and the group's all-time greatest songs.
As for the classic White Album (1968), Ringo has called John Lennon's "Yer Blues" his favorite on the record. But his favorite Beatles song overall came from the Revolver sessions.
Ringo's favorite track 'Rain' doesn't appear on a Beatles studio album.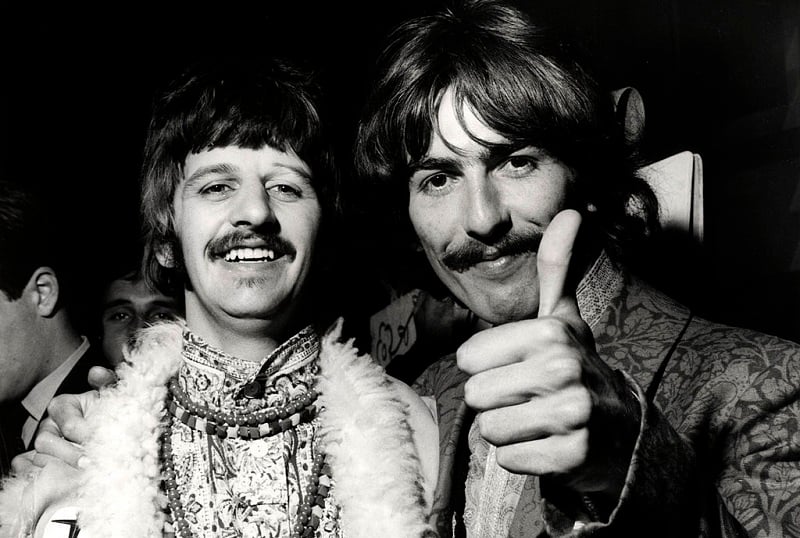 Buyers of the 1966 "Paperback Writer" single found a stunning surprise on the B side: "Rain." That John Lennon tune came from the same Revolver sessions that produced Paul McCartney's A-side hit.
In addition to a killer bass groove from Paul and a dreamy lyric and vocal by John, "Rain" featured a backwards vocal and a monster drum part by Ringo. The song kicks off with a fill by Mr. Starr, and the listener gets another shock from the drum kit before John even starts the first verse.
In the biography of Paul titled Many Years From Now, Ringo told Barry Miles it was his favorite recording of anything he's played in his career. "I feel as though that was someone else playing," he said. "I was possessed!" Ringo broke down exactly what he liked about his part.
"I was into the snare and hi-hat. I think it was the first time I used this trick of starting a break by hitting the hi-hat first instead of going directly to a drum off the hi-hat," Ringo said. "I think it's the best out of all the records I've ever made."
John's backward vocals on 'Rain' came about by accident.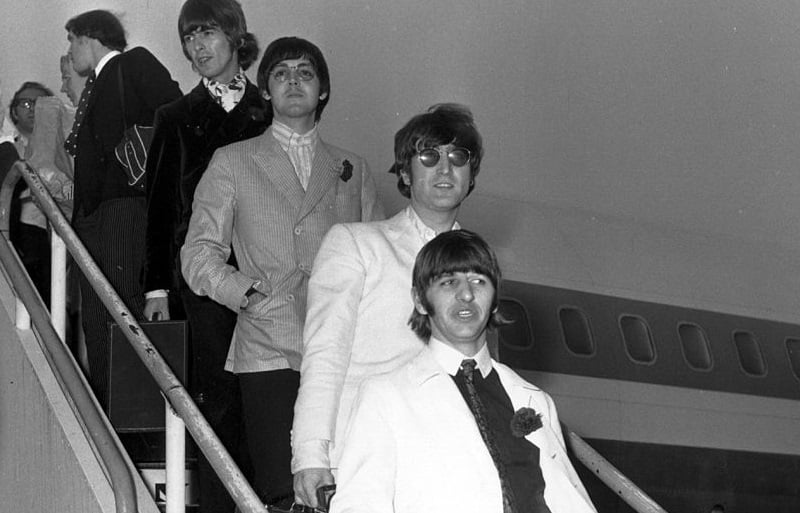 Looking back on his career in 1980, John told Playboy's David Sheff he came up with the backwards vocals by accident. "I got home from the studio and I was stoned out of my mind on marijuana and I listened to what I'd recorded that day. Somehow I got it on backwards and I sat there, transfixed."
The following day, he asked the producers to intentionally play the vocal part backwards. (On the song, you hear it in the last 25 seconds.) Some 14 years later, John wanted to give thanks for the happy accident.
"That one was the gift of God, of Jah, actually, the god of marijuana, right?" he said to Sheff. "So Jah gave me that one."
While it didn't make it onto Revolver, fans had a chance to add "Rain" to their LP collection when The Beatles Again appeared in 1970. That album of singles and B sides was later called Hey Jude, and it also features the classic "Ballad of John and Yoko."
Also see: The Raunchy Lyric Paul McCartney Slipped Into 'Penny Lane'
Source: Read Full Article