What's going on with Danielle Busby? In a new teaser for OutDaughtered Season 8, the mom of six confronts a scary and painful situation that has her and the rest of the Busbys worried for her health. 
The Busbys deal with the COVID-19 pandemic and Hazel's eye condition
In a super-tease for the upcoming season of the Busby's TLC reality show — which premieres Tuesday, Feb. 23 — the family of eight is dealing with challenges on multiple fronts. Of course, there's the COVID-19 (coronavirus) pandemic. The public health crisis means that Adam, Danielle and their six girls — including 5-year-old quintuplets — are stuck in the house, which no one is a fan of. 
"The girls have been cooped up in the house way too long," Adam says.
"They are going stir-crazy, and it just has use all on edge," Danielle adds.
In addition, Hazel's eye condition is still unresolved and she hasn't been able to see her doctor for months. The unknowns make for a scary situation for her parents, Adam confesses in the teaser. 
Danielle faces a frightening health situation in 'OutDaughtered' Season 8 
Finally, Danielle is having health issues of her own. Severe pain sends her to the doctor. "I don't know what's wrong, but I can tell you that I'm here because something's not right," she says.
It seems the issue might have something to do with her heart, which confuses her daughters — one asks if her heart is "broken" — and terrifies both her and Adam.
"Yeah, it makes me scared. I'm a fricken mom of six for God's sake," Danielle says. "If I have to have surgery, like, what does it mean if you have to have heart surgery? I'm fricken 36 years old. That's like, as bad as it can get."
The Busby quints start kindergarten, plus, the family goes camping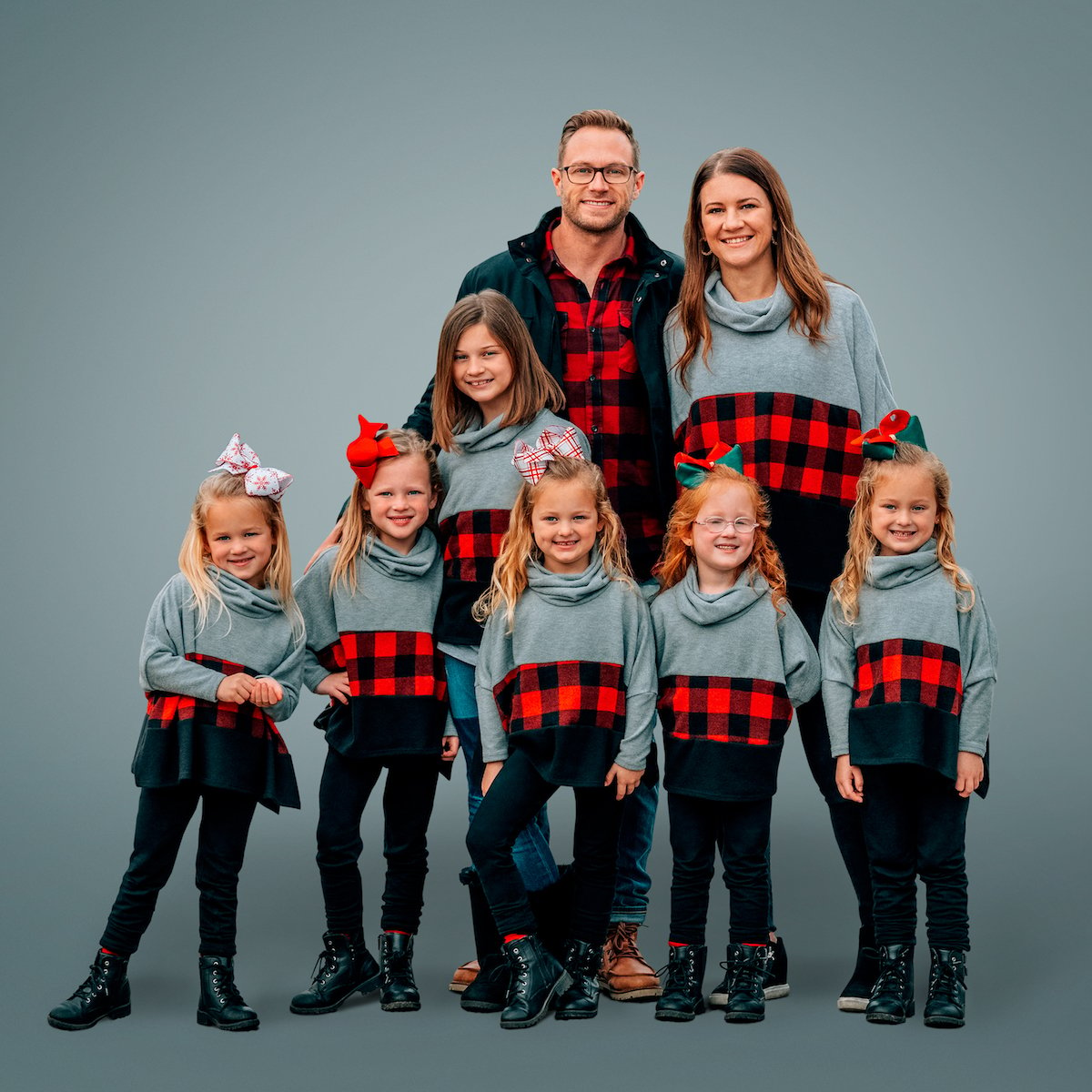 Happily, it doesn't seem like it's all doom and gloom in the Busby house. The quints hit a major milestone when they graduate from preschool and enroll in kindergarten. Plus, the family decides to get away from it all by piling into an RV and going camping. It's a bit of an adventure, as you might expect, complete with snakes and a surprise thunderstorm. But the Busbys appear to make it through their wilderness experience unscathed. They're also staying busy with various pandemic-friendly activities, including a homemade haunted maze in the backyard and a socially distanced visit with Santa.   
On social media, fans shared how excited they were for the upcoming season of OutDaughtered. 
"Ahh I've been waiting for the return!! I'm so excited!!" one commented on the show's official Instagram account.
"So excited!!! Can't wait for more Busby adventures," another shared.
OutDaughtered Season 8 premieres Tuesday, Feb. 23 at 8 p.m. ET on TLC.
Check out Showbiz Cheat Sheet on Facebook!
Source: Read Full Article