Entertainment award shows are inherently subjective. Everyone has an opinion about what they like and dislike, which leads to debate about nominee snubs or undeserving winners. The Academy Awards are no exception, and even a smash hit movie like Dune isn't spared.
Denis Villeneuve's 'pop movie' captured 10 nominations at the 2022 Oscars, but one missing nomination raises eyebrows. The Academy showed a lot of love to Dune, but it snubbed Villeneuve in the best director category.
'Dune' earned a fair share of Oscar nominations
Dune's creative team heard the movie's name called 10 times when the nominations for the 2022 Academy Awards came out. Only The Power of the Dog scored more nods with 12.
Dune is among the 10 films in the running for best picture, and it's up for statues in nine other categories: Cinematography, makeup, costume design, film editing, production design, music (original score), sound, visual effects, and adapted screenplay.
Villeneuve co-wrote the script and co-produced the movie, so he has a chance to walk across the Oscar stage if Dune wins for adapted screenplay or best picture (though it probably won't win). Still, Villeneuve missing from the best director category is a massive snub.
Villeneuve snubbed in the best director category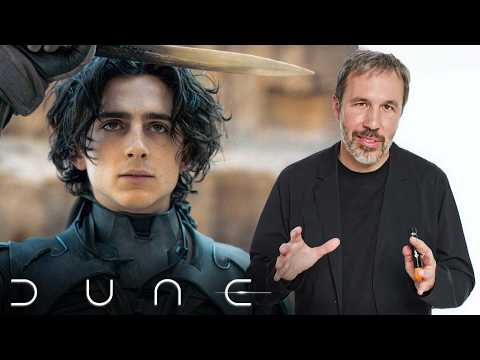 Frank Herbert's 1965 novel of the same name is the inspiration for Villeneuve's Dune. Until the French Canadian director came around, no one succeeded in getting it to the big screen.
The source material is layered and complex, and telling the story has felled several filmmakers.
Alejandro Jodorowsky had grand plans for an hours-long version in the 1970s, but it never went past planning remains one of the greatest movies never made. David Lynch brought his version to the screen in 1984, but it met with mixed results and lost money (per IMDb). Successfully taking Dune from concept to celluloid is reason enough for Villeneuve to have been nominated for best director, but not the only one.
Dune is a movie Villeneuve dreamed of making for years. He found total peace bringing his vision to life once he finally got his chance, and he didn't do anything halfway. He spent a year designing the sandworms of desert planet Arrakis, which shows how much thought and care he put into every facet of his film.
And Villeneuve didn't pull a George Lucas and rely on green screens to film his sci-fi epic. To give his actors an authentic experience of surviving in the desert, he filmed Dune on location in Jordan and the United Arab Emirates.
Villeneuve wrote the script. He had a hand in production and design. He shot on location, directed a large and talented cast, and found success bringing Dune to the big screen when no one else has. Villeneuve deserved a best director nomination; leaving him off is an outrageous snub.
'Dune' has a great chance to win at the Academy Awards
It's unlikely Dune's creative team will walk away empty-handed at the 2022 Oscars.
Sound engineers Theo Green, Mark Mangini, Mac Ruth, Doug Hemphill, and Ron Bartlett share the sound nomination, and all five of them have a history at the Academy Awards. They have 25 Oscar nominations among them, and Mangini and Hemphill have wins under their belt. All five were just as instrumental as Villeneuve in giving life to his version of Dune.
Action movies tend to perform well in the sound categories at the Academy Awards. Gravity, Dunkirk, Arrival, 1917, Mad Max: Fury Road, and Ford v Ferrari are some recent winners in sound categories. Go back further, and you'll see films like Skyfall, The Hurt Locker, Inception, The Dark Knight, The Bourne Ultimatum, King Kong, and the final two installments of The Lord of the Rings trilogy earn Oscars for sound. Dune has a solid chance to follow in their footsteps.
The movie is the frontrunner to win for visual effects and cinematography, per Vegas Insider, and costume design, including functional cooling stillsuits, is another category where Dune is on the shortlist to win. 
At the end of the day, though, Villeneuve still deserved to be nominated for best director.
Source: Read Full Article