Law & Order: SVU is one of television's most popular and longest-running crime dramas. The show, which often features disturbing and graphic storylines that keep fans riveted to their screens, features a roster of major stars in the lead roles, including Mariska Hargitay and rapper Ice-T. In addition to the main stars, Law & Order: SVU has an impressive supporting cast. One of the series' longtime mainstays, Richard Belzer, was a particular fan favorite, and even though he retired from the show several years ago, fans are still obsessed with the character that he played — and the way that he was able to parlay the character into multiple crossover events as well as other television shows.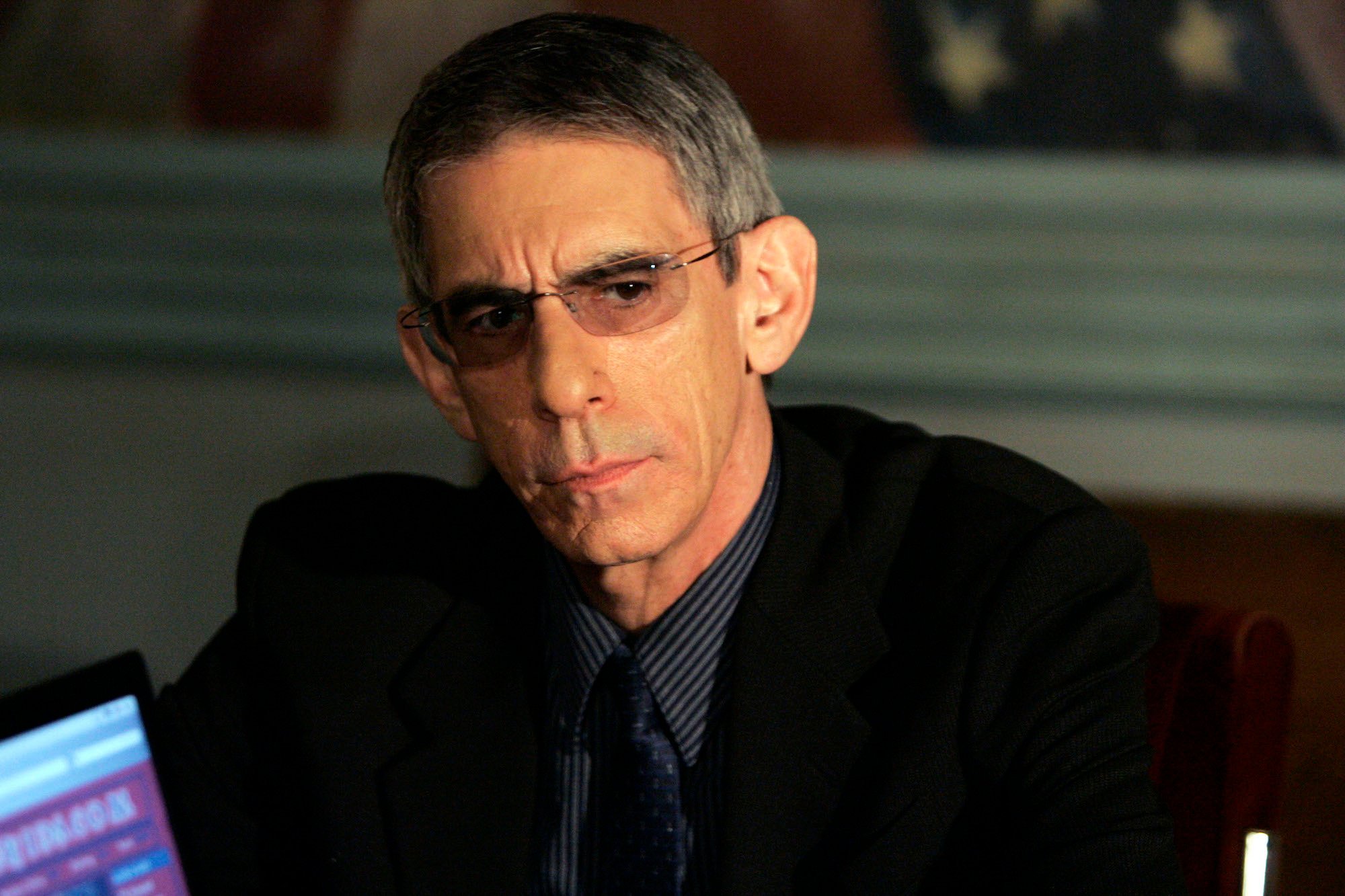 When did 'Law & Order: SVU' debut on television?
Created by television heavy-hitter Dick Wolf, Law & Order: SVU debuted on NBC in 1999 and quickly became one of the network's biggest draws. The series focuses on the dark side of the New York City crime scene, following the personal and professional lives of the detectives who are tasked with monitoring and controlling the city's crime rate.
The series has been praised by critics as well as fans, and over the years, it has received many awards. Mariska Hargitay, in particular, has received acclaim for her work, ultimately winning the Primetime Emmy Award for Outstanding Lead Actress in a Drama Series in 2006. One of the show's most popular supporting actors was Richard Belzer, who appeared on the series from 1999 until 2016.
Who did Richard Belzer play on 'Law & Order: SVU'?
Richard Belzer is a respected character actor who was born in 1944 and actually began his career in entertainment as a stand-up comedian. All throughout the seventies and eighties, Belzer appeared in a wide variety of film and television projects, including small roles in movies such as Scarface, Fame, and Night Shift. He also worked in radio, lending his talents to programs like the National Lampoon Radio Hour and Brink & Belzer.
By the nineties, Belzer was a well-known character actor on television. In 1993, he appeared on the TV show Homicide: Life on the Street, playing Detective John Munch. After originating the character on that series, he reprised the role of Munch in Law & Order: SVU, when the series premiered in 1999. Detective Munch quickly became one of the show's most popular characters — but Belzer's influence extended far beyond Law & Order: SVU, as he went on to play the character in a variety of other shows, across multiple networks.
Richard Belzer appeared as John Munch in many other TV shows
As reported by ScreenRant, Richard Belzer portrayed Detective John Munch in multiple television shows and crossover events, including The X-Files, Law & Order, The Wire, The Beat, Arrested Development, and 30 Rock. The character of Munch has even appeared in comic book form (in Spider-Man/Deadpool #6) and in a Sesame Street sketch. All in all, Belzer played Munch in a staggering 325 episodes of Law & Order: SVU, in addition to the plethora of other shows that he appeared in as Munch. 
Still, by season fifteen of the acclaimed cop drama, Belzer hung up his hat and exited the series. According to E!, showrunner Warren Leight explained, "In the real world, which we try to very hard to simulate, NYPD has mandatory retirement before your 63rd birthday. And we were trying to figure out how to deal with it. The reason NYPD does it is because you can't have 65-year-old guys running after guys. It is a hard and fast rule." These days, Belzer is mostly in retirement, enjoying the fruits of his labors and working on occasional writing projects. Still, fans remain enamored with Belzer, and with the enduring character that he helped bring to life. 
Source: Read Full Article