Julia Roberts and George Clooney are friends and sometimes co-stars. They've appeared in multiple movies together but their relationship changed during Ocean's 12. While filming the sequel to Ocean's 11 Roberts noticed a "sweet shift" in how Clooney and the rest of her co-stars treated her.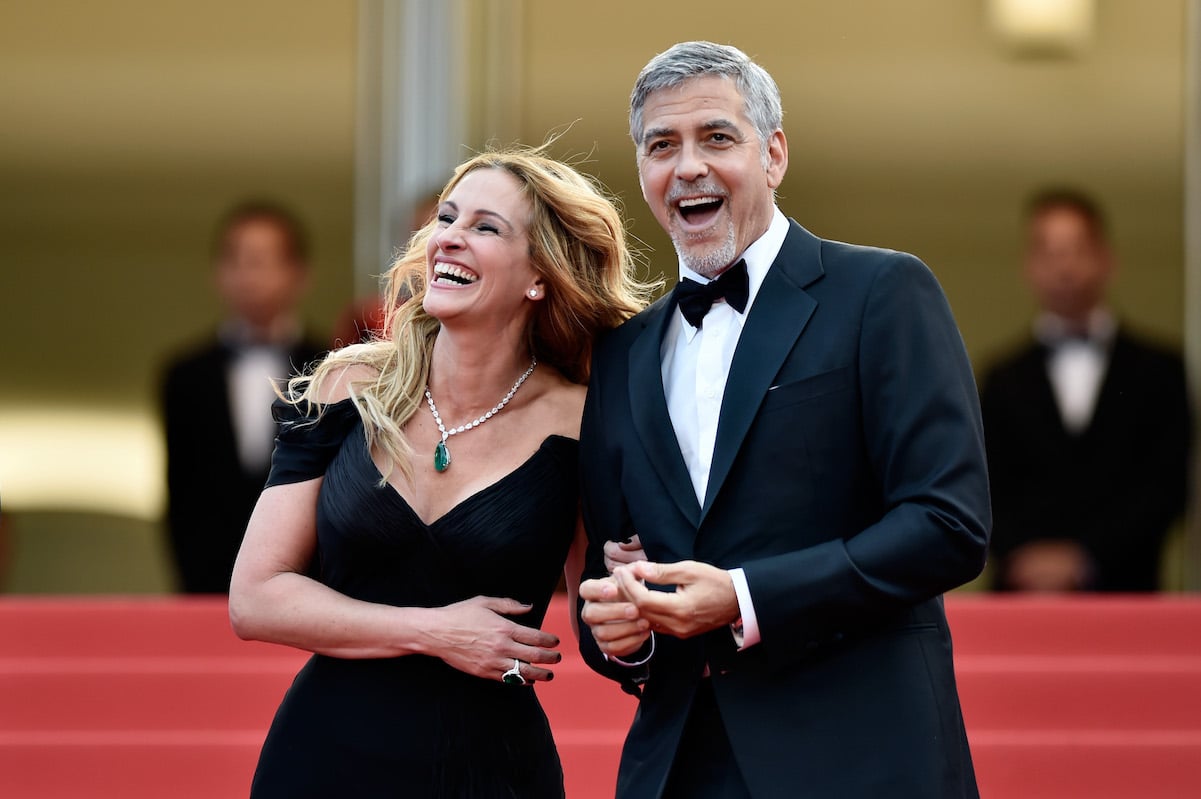 Julia Roberts has 3 kids
Roberts is a mother of three. She and her cinematographer husband, Danny Moder, have two sons and one daughter. Married since 2002, the couple first became parents in 2004. They welcomed now-16-year-old twins, Phinnaeus and Hazel. A few years later Moder and Roberts became parents once again with the birth of their third child, a son named Henry.
Roberts leads a relatively private life despite being a major name in Hollywood. She keeps her children out of the spotlight and away from Instagram and Twitter.
"I try to keep them off social media because I don't really understand what they need that for right now," she told The Sun in 2019. 
Julia Roberts noticed a "sweet shift" in her relationship with George Clooney during her first pregnancy
Roberts reprised her role as Tess in Ocean's 12. At the time, she'd been pregnant with Phinneaus and Hazel. Instead of concealing her baby bump, it was worked into the script. The Pretty Woman star ended up playing herself in an elaborate heist to steal a Fabergé egg.
Filmed primarily in Europe, Ocean's 12 cast members stayed at Clooney's Italian villa on Lake Como. There Roberts noticed a "sweet shift" in the way her co-stars treated her.
"At George's house, I remember walking down this path pregnant with Phinn and Hazel and turning the corner, and all the boys were sitting at the table having lunch, she told Allure in 2015. "They were like, 'Oh, come sit down.' I wasn't allowed to walk the stairs." 
She continued, saying they usually joked around but now they were looking after her.
"It was such a sweet shift in our relationships because originally, it was all pranks and teasing each other," Roberts explained. "And here I am pregnant, so it's like pulling out my chair and just making sure I have enough water and, 'Are you feeling OK? You look a little peaked.' 'I'm fine.'"
Roberts starred in Ocean's 12 with a star-studded ensemble cast including Clooney, Brad Pitt, Matt Damon, Don Cheadle, Andy Garcia, Bernie Mac, Catherine Zeta-Jones, and more.
Julia Roberts has an estimated net worth of $250 million
Thanks to her decades-long acting career Roberts has a hefty net worth. She reportedly has a fortune worth approximately $250 million. She's played the lead in hit films such as Eat Pray Love (2010), Runaway Bride (1999), Notting Hill (1999), and Erin Brockovich (2000). Most recently, Roberts starred in the TV series, Homecoming, and the film, Ben Is Back. Expect her net worth to increase in the near future. According to IMDb, Roberts is slated to star in Gaslit and Little Bee.
Source: Read Full Article