Dexter: New Blood has packed a lot into the series already. Not only did the Dexter revival reintroduce Harrison, but it also gave him a love interest and put him on a dangerous path toward serial killer Kurt Caldwell. Chief Angela Bishop's daughter Audrey has been on Harrison's side since he first arrived in Iron Lake. However, things are more complicated now that Harrison's dark side has made a public appearance. Audrey actor Johnny Sequoyah teased her character's relationship with Harrison in the revival's upcoming episodes.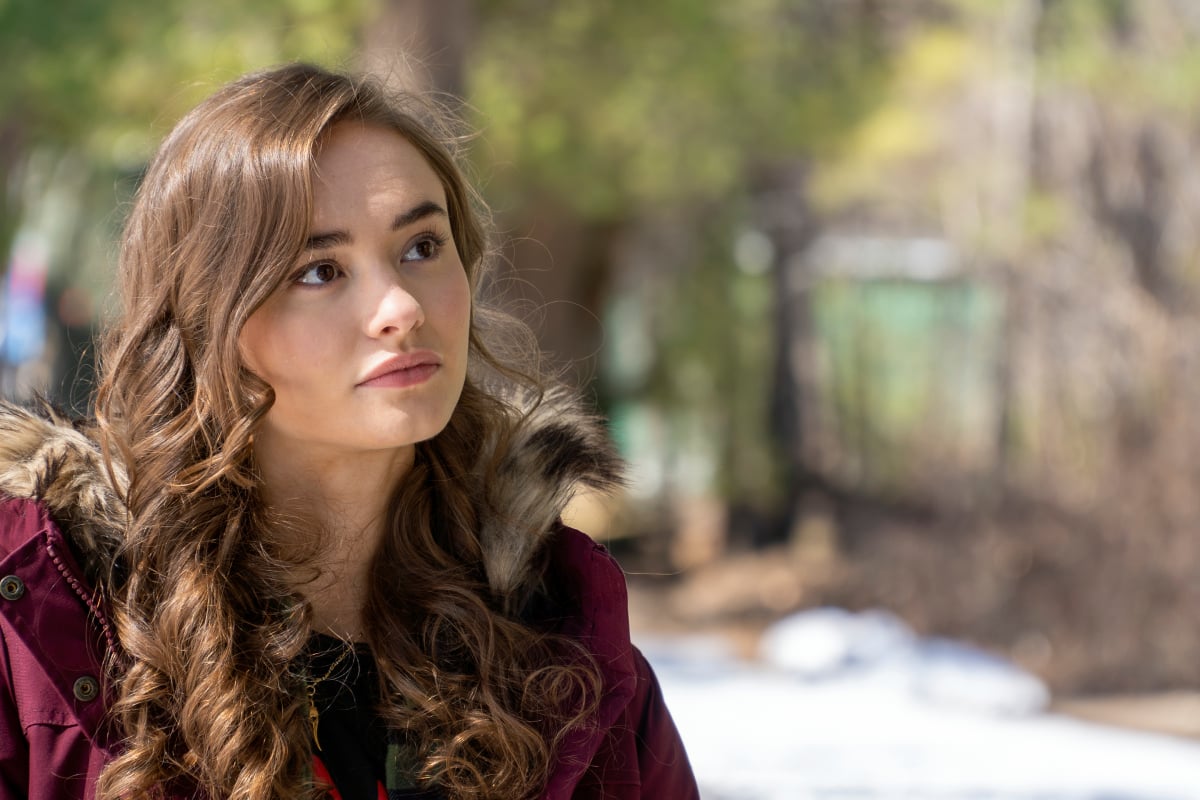 Who is Audrey in 'Dexter: New Blood'?
Audrey is Angela's adoptive daughter and she quickly befriends Harrison when he arrives in Iron Lake. Sequoyah explained in an interview with Hollywood Life, why Audrey took such interest in Harrison.
"She's never met anyone like him in her life," Sequoyah told the outlet. "She's really been in this small town in isolation wondering what the world is like her entire life. So when Harrison shows up in the small town, someone who's been across the world and seen a lot of things, I think that it's intimidating to her, but it's also extremely exciting and intriguing. She just wants to learn as much as she can about him."
Harrison clearly feels like he can trust Audrey. In the episode "Too Many Tuna Sandwiches," Harrison shares some of his worries about his own tendencies toward darkness, and Audrey comforts him. The two end up hooking up and later getting caught by Angela.
Audrey has been there for Harrison through it all, but in Dexter: New Blood Episode 6, he did something that disturbed her. Audrey saw Harrison purposely break a student's elbow during a wrestling match. When Harrison asks her to hang out in episode 7, she refuses. Things are definitely tense between the two, and hopefully, Harrison won't lose the one true friend he has in Iron Lake.
Johnny Sequoyah talks Audrey's relationship with Harrison
Although Audrey seems to be avoiding Harrison at the moment, Sequoyah teased what's next for them in Dexter: New Blood. "I will definitely say that things play out within the next 5 episodes of this show," she told Hollywood Life.
"You see a lot of different things happen between Harrison and Audrey, including them having to handle different situations. I definitely ship them though. I think they're cute together, even if they are like an unlikely match."
Sequoyah also stated that Audrey has an "inkling" of Harrison's darkness. Of course, she doesn't know the full extent of the trauma he has been through. As much as Audrey wants to be there for Harrison, the truth of his story would definitely be a lot to take in.
"I think that Audrey is torn because she really, really cares about him," Sequoyah continued to the outlet. "She has been by his side really since the moment he got to Iron Lake. But on the other hand, I think that for a 16-year-old girl, some of this stuff can be more than she knows how to handle."
Fans have a theory about Audrey in 'Dexter: New Blood'
So far in Dexter: New Blood, Audrey hasn't had much of a story of her own. However, a fan on Reddit proposed a theory that oil tycoon Edward Olsen could be Audrey's biological father and that Iris is her biological mother. If that's the case, there will be a big reveal for Audrey before the season ends.
Unbeknownst to her, Audrey is also in a bit of a dangerous situation. Harrison is losing control of his dark urges more frequently. Some fans even think Harrison planned to kill Audrey the night he went to her room. Even more frightening, there is a serial killer loose in Iron Lake who preys on young women. Hopefully, Audrey makes it out of the series alive.
Source: Read Full Article