Hank Voight and Hailey Upton have been hiding a huge secret in Chicago P.D. Season 9. Jay Halstead finally learned the truth, and now he is faced with the decision of protecting Upton or staying loyal to Voight. Chicago P.D. won't resume until Dec. 8, so fans have a while to wait before finding out Halstead's decision. Halstead loves Upton, and the person Agent North really wants to take down in Voight. Regardless, here's why many fans aren't worried about Voight's fate.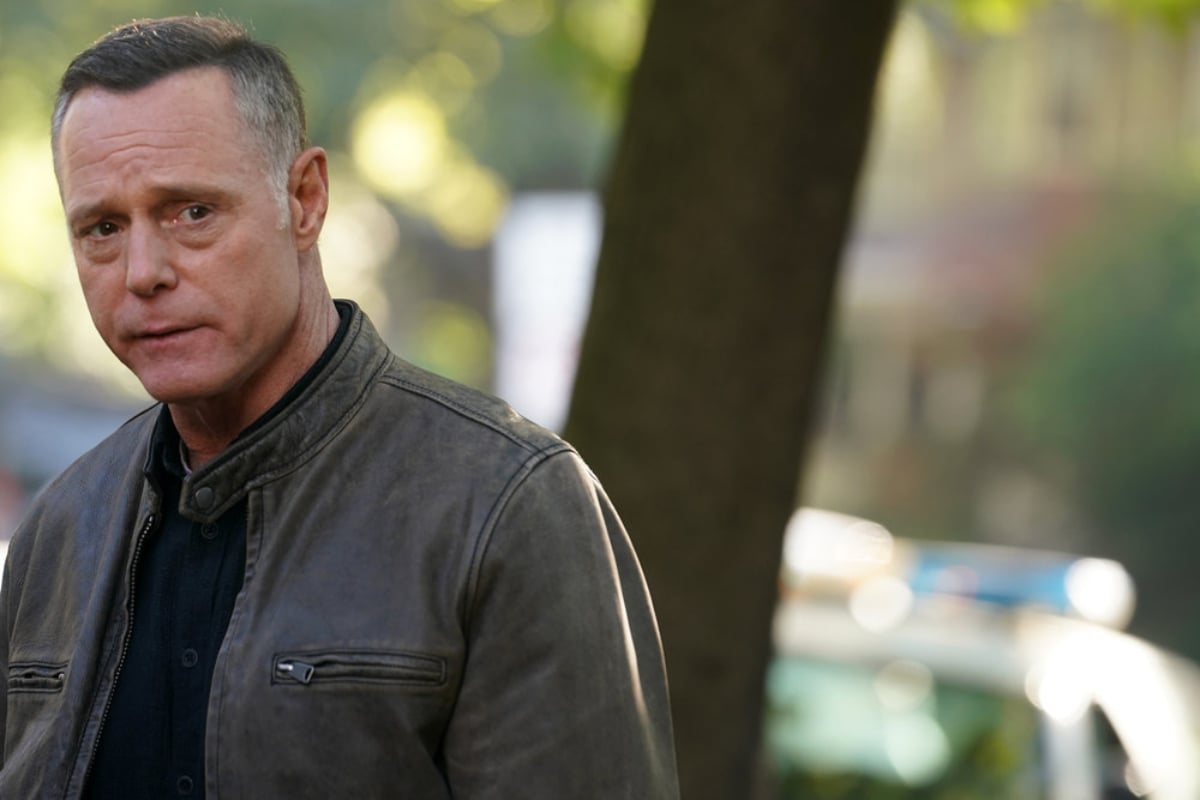 Voight and Upton have a big secret in 'Chicago P.D.' Season 9
In the season 8 finale of Chicago P.D., Upton killed Roy Walten after he shot Kim Burgess twice in the stomach and left her for dead. Voight and Upton kept Roy's death a secret, but the guilt was destroying Upton. In Chicago P.D. Season 9, Halstead finally found out the truth.
In the episode "Fractures," Upton kept her cool while being questioned by Agent North. However, things took a turn at the end of the episode. Agent North brought Halstead to a crime scene where CSI and forensics had located Roy's burned bones.
Agent North informed Halstead that Voight is the one he really wants. He gave Halstead the choice to either help him take down Voight or for him and Upton to end up in prison.
Fans aren't too worried about Hank Voight's fate
It would seem like this places Voight in a pretty risky situation in Chicago P.D. Season 9. Halstead loves Upton and hasn't always gotten along with Voight. Still, fans aren't too worried that Voight will go down for this. Several Reddit users have pointed out that there isn't enough evidence to convict Voight of anything.
"Having Hank's GPS is not enough," a fan said. "He removed the bullets from the body, so no ballistics to tie the death to Haley's gun – thus no murder weapon. Then he burned the body to destroy all DNA he may have left behind."
Other fans pointed out that Jay finds a way out of tight situations all the time. "Voight beat Stillwell, Voight beat Woods, Voight beat Kelton. Voight will beat Agent North. He always has an ace in the hole," a fan commented. So far, there has been no talk of Jason Beghe leaving Chicago P.D. Season 9, so it seems unlikely that Voight will end up in prison for this crime.
When does 'Chicago P.D.' return this fall 2021?
The most recent episode of Chicago P.D. Season 9 aired on Nov. 10, 2021. The series is now on a fall break and fans have a while to wait before they learn what will become of Voight, Upton, and the rest of the Intelligence Unit. The series resumes on Dec. 8 with the episode "A Way Out." Hopefully, the title means that Voight will figure a way out of this mess.
Chicago P.D. Season 9 airs Wednesdays at 10 p.m. EST on NBC.
Source: Read Full Article