Cats is on its way and whether you plan to see it ornot, the movie boasts a looooong list of stars in its cast. Judi Dench, IdrisElba, Taylor Swift, James Corden, and Ian McKellan are among the actors slatedto appear in the feline fantasy.
Rather than rehash all the nightmare-inducing moments in thetrailer or try to piece together the plot (if there is one), we want to focuson one particular actress: Jennifer Hudson. Who will the Oscar winner be playingin the movie?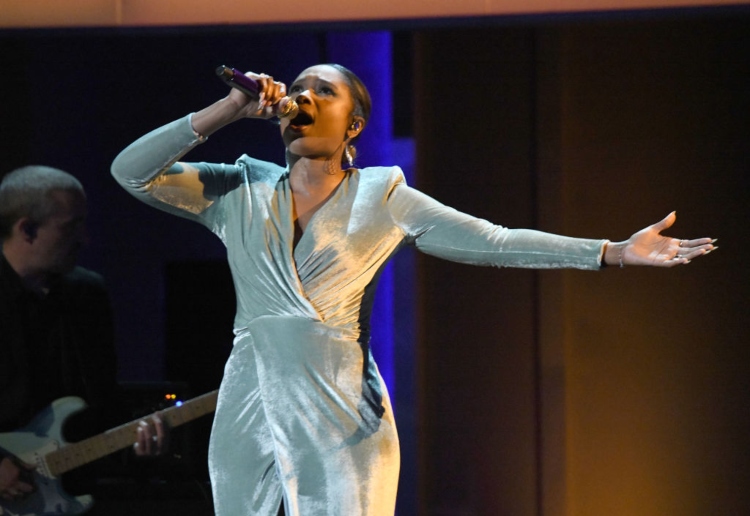 Say hello to Grizabella
Hudson is taking on the role of one of the main characters inCats as Grizabella, a social pariah. She's described as being an outcastfrom the Jellicles (the reigning tribe of cats) and is "old and decrepit." Whilethe rest of the cats in Andrew Lloyd Webber's musical are sourced from T.S.Eliot's Old Possum's Book of Practical Cats, Grizabella was not includedin the poetry book.
Grizabella's character is based on a short, unpublished poem that tells her story. The gist? She's a grandmother considered past her prime who left the Jellicles years ago. Before her departure, she was very kind and beautiful but wound up roaming the streets in the red light district and living a hard life. Smithsonian Magazine describes her as a "bedraggled Mary Magdalene." Her voice remains something from the heavens.
But once Grizabella returns to seek acceptance, she becomes somesort of hero. Ultimately, she's chosen to be reborn through the weird Jellicle ritualthat allows one to come back as a baby Jellicle—a kitten.
Got that? Taylor Swift's character Bombalurina is an antagonistto Grizabella, constantly teasing and harassing her before they mend things bythe end of the story. It should be noted that no one really knows the directionthe 2019 Cats film will take, so it can make less sense than the generaldescription. In Hudson's own words to ET, they were creating it on the fly:
Why Hudson could steal the show
This is a musical after all, and as Grizabella, there's no doubt that Hudson will kill it with her vocals. Why? "Memory" is one of the most famous songs from Cats, and it's considered to be Grizabella's anthem. Barbara Streisand, Elaine Paige (the first Grizabella), and Barry Manilow have all sung the popular tune, and you can hear Hudson sing a few notes in the trailer.
With Grizabella's journey being the heart of the originalstory and Hudson's range as a singer and actor, she could be the reason to sitthrough this bizarre creation, if you dare. And don't forget, she killed it in Dreamgirlsand The Color Purple too. Just close your eyes and listen to her voice.Seriously, keep them closed.
Other well-known Grizabellas
In the past, the role of Grizabella has been played by many onthe stage and in the 1998 film version of Cats. According to Playbill,the Grizabellas of days past include the aforementioned Paige, Betty Buckley, LoniAckerman, Nicole Scherzinger, Leona Lewis, and Mamie Parris.
No one is sure what to expect with Cats. Some willavoid it because the trailer's horrific images resemble something from of a badedibles trip or a walk through the demonic meadow of sleep paralysis. Some willavoid it because it never made sense anyway. Others are in love with thewhimsy. But if you're a Hudson fan, show up to the theater for her magnificentvocals. Cats is due out on December 20.
Source: Read Full Article