Here's something to entertain Downton Abbey fans while they wait for a sequel to the 2019 movie (itself a followup to the popular TV show). Allen Leech — better known to many as chauffeur Tom Branson on the PBS/ITV series — will soon be making his Hallmark Channel debut. 
JoAnna Garcia Swisher, Allen Leech to star in Hallmark movie
On Feb. 11, Hallmark announced that it would be welcoming Leech and Sweet Magnolias star JoAnna Garcia Swisher to its stable of actors. The pair will play the leads in a new rom-com that will be filmed in Ireland. Production on the movie, titled As Luck Would Have It, has already begun. 
"JoAnna Garcia Swisher and Allen Leech are both immensely talented actors and we are delighted to welcome them to the Hallmark Channel family," Michelle Vicary, executive vice president, programming, Crown Media Family Networks, said in a statement. "Between its charming leads and lushly authentic Irish setting, viewers are sure to be captivated by this sweet, lighthearted romance."
This isn't the first time Hallmark has ventured abroad to make one of its movies. In addition to the many productions that happen in Canada, filming for the 2020 movie Love on Iceland took place in — you guessed it — Iceland. Christmas in Vienna and Christmas in Rome were filmed on location in Austria and Italy, respectively. (Some of the latter movie was also shot in Romania.)
What is 'As Luck Would Have It' about? 
In As Luck Would Have It, Swisher plays a woman named Lindsey who travels to Ireland to acquire land for a resort. While there, she decides to enter the town's matchmaking festival to prove her investment and win over a handsome local, played by Leech. Leech is a native of Ireland who grew up in Dublin.
As Luck Would Have It will air Saturday, Apri; 10 at 9 p.m. ET as part of Hallmark Channel's "Spring Fling" programming event.
Four other new Hallmark movies are coming this spring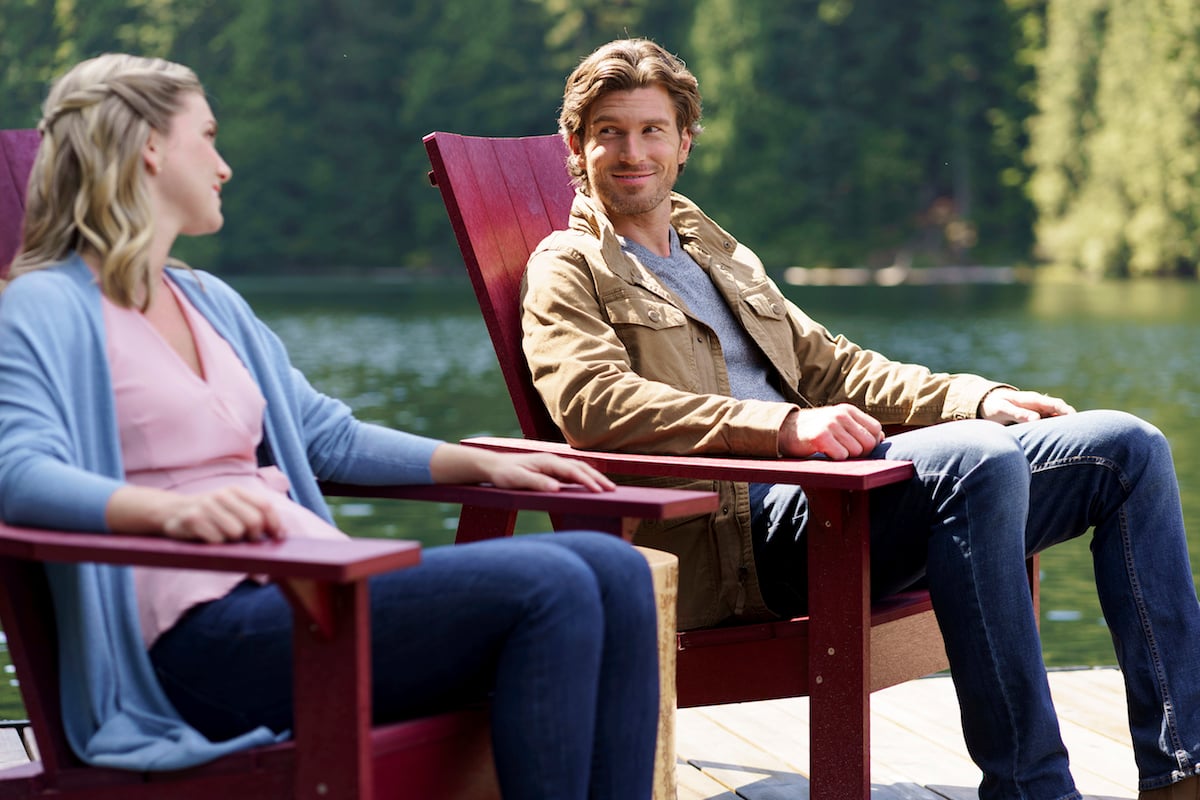 In addition to the film starring Leech and Swisher, four other new movies are coming to Hallmark Channel this spring. 
Chasing Waterfalls is about a photographer named Amy (Cindy Busby) assigned to take photos of a fabled waterfall. She ends up falling for her rugged guide (Christopher Russell). Airs Saturday, March 20 at 9 p.m. ET. 
In Breakup Bootcamp, a woman named Miranda (Italia Ricci) runs a bootcamp for the brokenhearted. She forms a connection with her newest client, Ben (Ryan Paevey). But he's actually an undercover reporter investigating whether her bootcamp is a fad or a phenomenon. Airs Saturday, March 27 at 9 p.m. ET.  
One Perfect Wedding follows Cara (Taylor Cole) and Ben (Jack Turner), two busy professionals who decide they won't let their work obligations stand in the way of their wedding. The couple heads to the Clara Lake chalet with the goal of planning an intimate wedding for their friends and family in just 10 days. Rukiya Bernard and Dewshane Williams also star. Airs Saturday, April 3 at 9 p.m. ET. 
In Right In Front of Me, a woman named Carly (Janel Parrish) gets a second chance at love with her college crush. But she isn't sure how to impress him. She turns to her new friend Nick (Marco Grazzini) for advice, eventually discovering who the right man for her really is. Airs Saturday, April 17 at 9 p.m. ET.  
Check out Showbiz Cheat Sheet on Facebook!
Source: Read Full Article