Jovi Dufren flew out of New Orleans for a month-long work assignment on the latest episode of 90 Day Fiancé, leaving his fiance, Yara Zaya, behind by herself. While he was away, Yara reached out to his friend, Sara, and met up with her for a pedicure. But while the two ladies chatted, Sara revealed some scandalous details about Jovi that could hurt his relationship.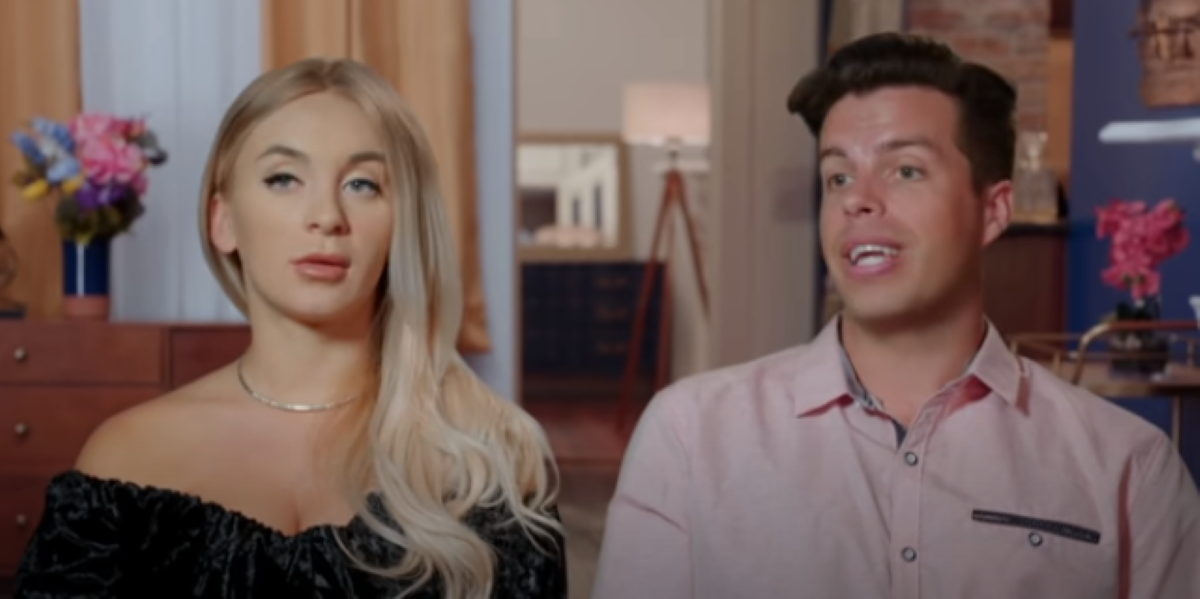 Jovi's friends slammed him on an earlier episode of '90 Day Fiancé'
Jovi's friend Kline, and his wife Sara, made an appearance earlier this season on 90 Day Fiancé. The couple seems unsupportive of his relationship with Yara and suggested he might ruin it because of his party habits.
"I never saw him settling down so it's kind of crazy to think that a girl is coming all the way from Ukraine to be with Jovi, I mean Jovi out of all people," Sara told cameras. "Jovi, I don't think he's prepared mentally for the big change that he's gonna encounter."
"Marriage is life-changing, and I don't think he's at the point in his life where he's ready to settle down," she continued. "I think he's still in that livelihood of, 'Hey, I'm off of work, let me go party.'
Sara and her husband also suggested Jovi has "stripper friends" that know him on a first-name basis. "We're eager to see how it plays out within the 90 days, but in my honest opinion, I don't think it's gonna work out," Sara admitted.
"Yeah, I don't either," Kline added. "I'm very worried, and I think that it's all gonna spiral down from here."
Jovi leaves Yara in New Orleans
Jovi works as an underwater robotics specialist. And his job requires him to be in different countries for months at a time. On the latest episode of 90 Day Fiancé, Yara dropped him off at the airport as he heads out for his next work assignment.
"Now I'm alone in New Orleans," she told producers. "That gives me so many different feelings to be alone in this country. That makes me to be a little bit scared. That makes me to be sad. That makes me to be homesick."
Sara puts Jovi on blast on '90 Day Fiancé'
After Jovi left, Yara reached out to Sara and met up with her at a nail salon. While the two sipped champagne and soaked their feet, Sara started asking Yara about her relationship with Jovi. The 90 Day Fiancé admitted she was nervous about their impending marriage because of Jovi's immaturity.
Rather than comfort her, Sara then told Yara about Jovi's party past, including his regular strip club visits. "I know the Jovi before Yara. He was always out, having a good time, till 3 a.m., drunk," Sara said. "Jovi used to be a regular at one of the [strip clubs] down here. He knew all the strippers, and he'd like, sleep with them."
Sara's revelation hit Yara pretty hard. She told producers that learning about Jovi's past made her question their relationship.
"So many things that Sara said [sic] was kind of embarrassing, " Yara confessed. "I was like, 'Oh my God, who is this person about who she's talking?' Because I know Jovi from a different side. And I was just starting to think [sic], did I lie to myself?"
"I left everything in my country," she continued. "I come to New Orleans, and now I feel like I even don't know him."
Fans will get to see how Yara and Jovi's story plays out as this season of 90 Day Fiancé continues. New episodes air Sundays on TLC.
Source: Read Full Article