The day John Lennon met Paul McCartney, John was playing a show at a church event (a "fete") in Liverpool. After being introduced by a mutual friend, Paul impressed the slightly older John with his ability to tune a guitar and Paul's style on the piano.
Once Paul joined the band and they began recording as The Beatles, Paul's strength on multiple instruments became a great asset. (It still is during Macca's live shows.) It also led to Paul recording tracks like his classic "Yesterday" without any other Beatles on the record.
Besides bass, piano, guitar, and vocals, Paul could also play the drums well enough to pass for a pro. When you listen to "The Ballad of John and Yoko," the last Beatles tune to hit No. 1 in the UK, you won't hear Ringo playing the drums — that's Paul.
The same goes for "Back in the U.S.S.R." and "Martha My Dear" from 1968's The White Album. Each time, Paul had a different reason for jumping behind the drum kit and playing percussion on records instead of Ringo.
John and Paul recorded 'The Ballad of John and Yoko' with Ringo out of town.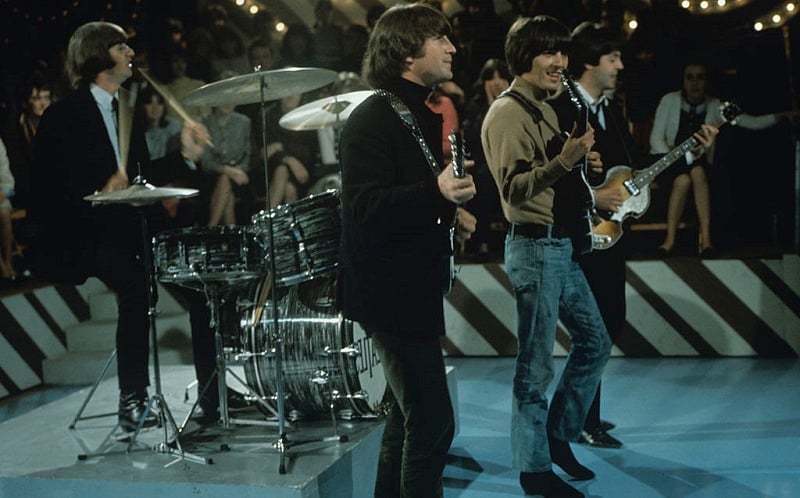 After he married Yoko Ono, John wrote a song about their adventures in what became "The Ballad of John and Yoko." It had been a whirlwind affair, complete with a "bed-in" and several rounds of jousting with the press.
When the couple returned to London, John wanted to blow off steam and get his new song on record. The problem was, both Ringo and George Harrison were out of town in April 1969. Undaunted, John got in touch with Paul to finish the song.
Apparently, it didn't take long. After a few hours at Paul's house, they headed over to Apple studios on Abbey Road in the afternoon. With John on guitars and Paul on everything else (including bass, piano, and drums), they wrapped up the recording by 9 that evening.
Given how the band could spend a week before finishing a song during the recording of The White Album, "Ballad" turned out to be a model of efficiency. And John couldn't have done it without Paul.
The Beatles' squabbling during 'The White Album' led to Paul playing drums.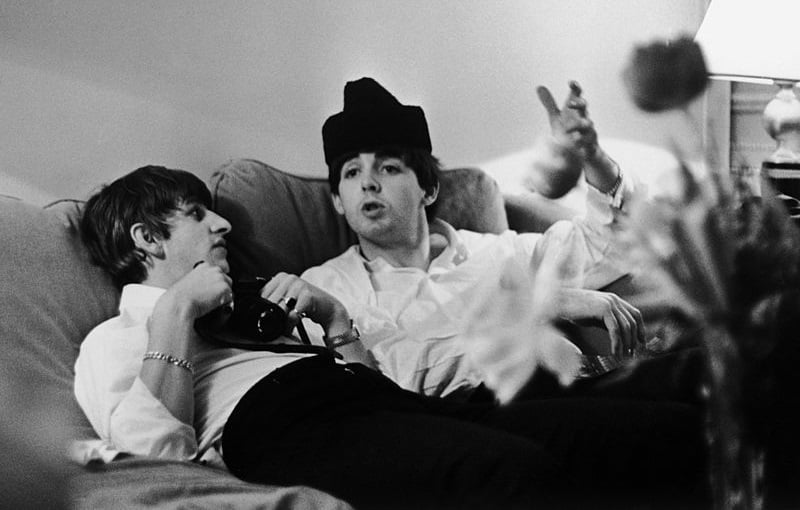 While "The Ballad of John and Yoko" came about with one old pal helping another, Paul ended up playing drums on two White Album tracks due to the band's tense situation in the summer of '68.
In the first instance, Ringo had completely soured on The Beatles and walked out on the group while recording the White Album. (He rounded up his family and flew to Sardinia for a holiday.) During that leave of absence, the band recorded "Back in the U.S.S.R."
At various points, they all tried their hand on drums, though Paul was best of the bunch on the skins.
As for "Martha My Dear," that seemed to be a case of Paul wanting to handle everything on his own. Neither John nor Ringo appears on the record. George attended some recording sessions for the song but it's hard to tell if his guitar work is on the final cut.
Otherwise, Paul had a small orchestra hired by George Martin behind him. When John called some of Paul's stuff "granny music," this is exactly what he was talking about.
See also: The Paul McCartney Songs John Lennon Described as 'Granny Music'
Source: Read Full Article