Fans get a behind-the-scenes look at the BTS members with their individual Instagram accounts. Recently, V shared pictures of himself wearing a faux beard-mustache, complete with a "Daechwita"-inspired caption. Here's what we know about the inspiration behind these new photos from the "Inner Child" singer.
V posted Instagram pictures of himself wearing a fake beard and mustache
V is known for being one of the most eccentric BTS members. He hates wearing shoes. He loves posting pictures of his dog, Tannie. The vocalist even shared two photos of himself in black and white, wearing a fake beard and a fake mustache.
According to a fan translation, V captioned this post, "Could I be permitted to make one last request before my death? Ayo sire drop the beat." (An older caption read, "Your highness. I deserve death," as a formal apology to a king used in historical language.) The pictures earned over 11 million likes from ARMYs.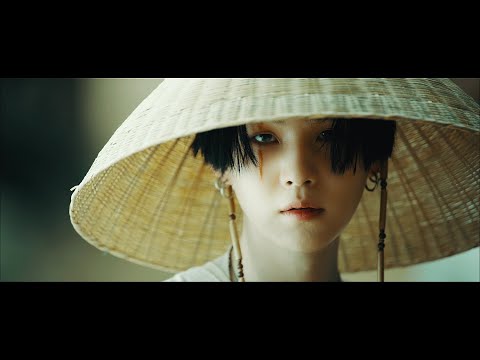 Suga released the solo song 'Daechwita' in 2020, later performing it with the other BTS members at the 2021 Muster Sowoozoo
In addition to writing, recording, producing, and performing music with BTS, Suga sometimes appears as the solo artist Agust D. In 2020, he debuted the D-2 mixtape, complete with "Daechwita" and its corresponding music video.
Suga appeared as both a rebel and a "mad king." He completed the look with a fake scar across his eye. This music video inspired V's faux beard-mustache combo, worn during BTS' 2021 Muster Sowoozoo. 
In fact, most of the BTS members wore "Daechwita"-inspired outfits for the music number. When it comes to Suga's official music video, though, V wasn't one of the two BTS members with a surprise cameo.
That was Jungkook and Jin, who got into a fake tussle in one scene. (Jin even sported some facial hair.) Thanks to one BangtanTV clip, ARMYs saw behind-the-scenes footage of Suga and the other BTS members as they recorded the music video.
"We came here as extras," Jin said, according to a translation on the YouTube video, with Jungkook adding, "don't think of us as BTS. We are the actors Kim Seokjin and Jungkook."
"Yoongi begged us to appear just once," Jin joked. Even J-Hope appeared on the "Daechwita" set, surprising the rapper with a coffee truck and moral support.
V shares pictures from BTS concerts on his Instagram account
V's "Daechwita" pictures wouldn't be the only pictures he shared from a live concert experience. Recently, the BTS members appeared in several "Permission to Dance on Stage" concerts, which began in Los Angeles' SoFi Stadium.
When the idols took to the stage in Seoul, V shared pictures from each night. Each set of pictures earned over 10 million likes from fans, with other members sharing photos from the event. (J-Hope even posted an Instagram story of the soundtrack, complete with less than desirable weather.)
Source: Read Full Article