"Weird Al" Yankovic made an entire career out of playfully tinkering with pop culture. While roughly half of his recordings consists of original music, most people know Yankovic best for his parodies. For the most part, other artists consider it an honor to be the subject of a Yankovic parody. But one legendary performer famously never allowed Yankovic to poke fun at his music.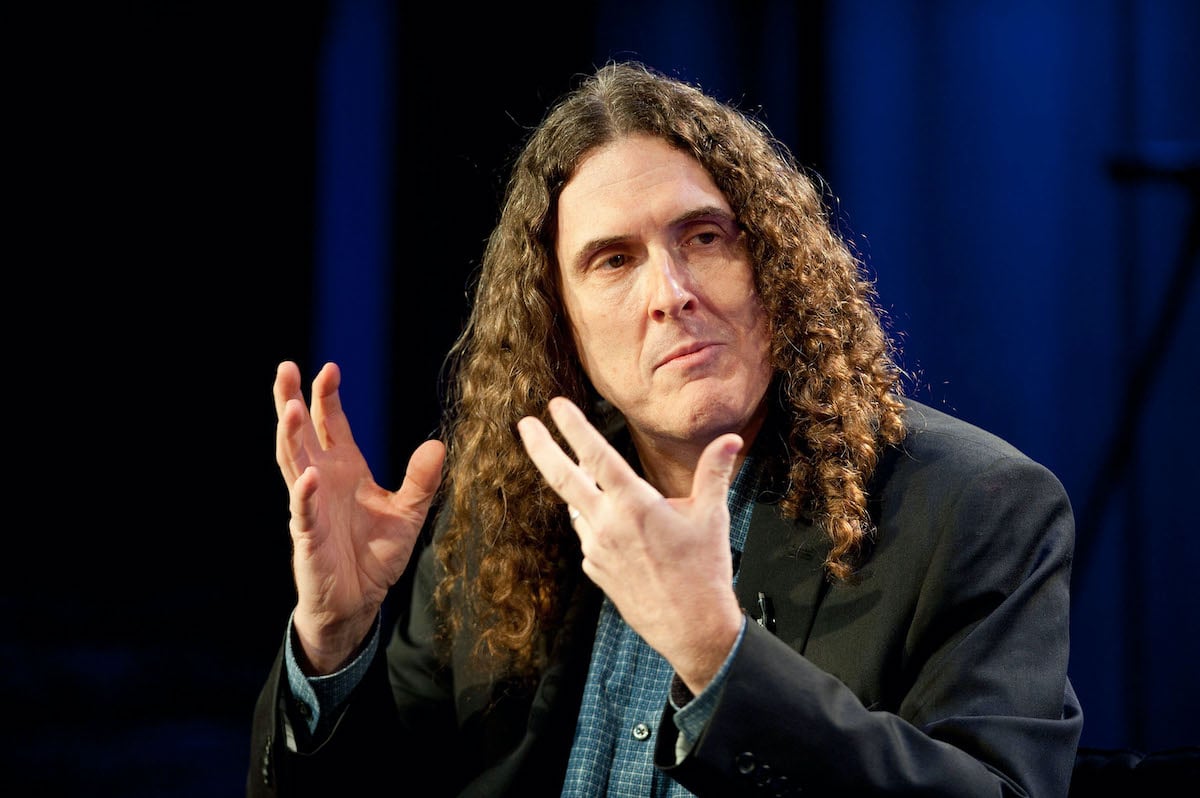 'Weird Al' Yankovic rarely gets rejected by other artists
In the past, Yankovic has estimated that only 2 to 3 percent of artists he's approached have refused to let him parody their work. To be fair, Yankovic doesn't legally need their permission, as parodies are covered by fair-use laws. But he has also adhered to this rule in the interest of developing a reputation in the industry and minimizing the chances he'd offend anyone.
Michael Jackson, for instance, gave Yankovic his blessing for not one but two song parodies. And over the decades, Madonna, Kurt Cobain, and countless other artists have also signed off on Yankovic's work. Occasionally, complications arise, such as when Dire Straits frontman Mark Knopfler insisted he plays on Yankovic's "Money for Nothing" parody. But no artist has been as famously against such parodies as Prince.
But Prince consistently never let 'Weird Al' parody his music
Prince — who died in 2016 — achieved mainstream fame in the 1980s. Particularly with his 1984 album Purple Rain, the artist became a phenomenon. Naturally, Yankovic hoped to parody his music. He even developed several ideas based on popular Prince songs. But despite the two artists never actually meeting, Prince always refused a parody and with no clear reason why.
"I had a parody of 'Let's Go Crazy' that was about The Beverly Hillbillies," Yankovic told People in 2016. "And I wanted to do something funny with 'When Doves Cry,' and 'Kiss.' For '1999,' I wanted to do an infomercial where you could get anything you wanted by dialing 1-800-something-1999." Alas, Yankovic fans will never know whether any of these would have been the next "Eat It."
The two musical icons never got the chance to mend fences
Following Prince's death, Yankovic will never get the chance to parody one of his songs. But more tragically, the two artists will never be able to come to an understanding. Yankovic told People he regrets that he and Prince never moved past it.
"It's too bad," Yankovic said. "I hadn't approached him in about 20 years because he always said no, but I had this fantasy that he'd come out with a new song. I'd have a great idea. He'd finally say yes. And it would erase decades of weirdness between us. But that's obviously not going to be the case."
Source: Read Full Article