The Monkees received many comparisons to The Beatles over the years. While The Monkees covered songs by numerous artists, they only recorded a cover of one Paul McCartney song. During an interview, Mike Nesmith discussed what he thought of the cover's parent album.
What The Monkees' Mike Nesmith thought of the band's only album of Christmas songs
The final album The Monkees made during the lifetimes of Nesmith and Peter Tork was a Christmas album called Christmas Party. It was The Monkees' lone Christmas album. During an interview with The Monkees' YouTube channel, Nesmith revealed his thoughts on Christmas Party. "Dare I say it, I think this Monkees Christmas album is really, really good," Nesmith opined. "This is a nice piece of work. It's very odd in The Monkees' lexicon, but it was a lot of fun to work on."
Nesmith felt pressure while making Christmas Party. "I felt like it had to be perfect," he recalled. "And it's a hard one to reach. Especially with Christmas to music. Because you have a sentiment to catch. You have a culture to catch."
Adam Schlesinger of Fountains of Wayne produced The Monkees' cover of Paul McCartney's song 'Wonderful Christmastime'
Like many Christmas albums, Christmas Party included several covers. The Monkees put their spin on Yuletide classics such as "Angels We Have Heard on High" and "Mele Kalikimaka." Micky Dolenz even took the microphone for a cover of Paul's "Wonderful Christmastime." The Monkees' "Wonderful Christmastime" eschews some of the electronic elements of the original song for a pop-rock sound. Notably, Adam Schlesinger of Fountains of Wayne produced the album. Fans might hear a bit of a Fountains of Wayne influence in the album.
Even though it had a rock star pedigree, Christmas Party was not a huge hit. Billboard and The Official Charts Company report the album did not chart in the United States or the United Kingdom. The Monkees' version of "Wonderful Christmastime" was not a single and it did not impact the Billboard Hot 100 or the U.K. chart.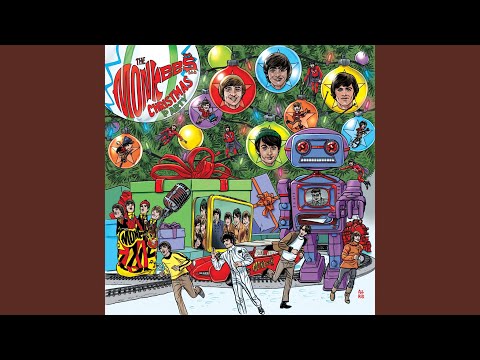 The way the world reacted to Paul McCartney's 'Wonderful Christmastime'
Paul's original version of "Wonderful Christmastime' was a much bigger hit. It peaked at No. 28 on the Billboard Hot 100, staying on the chart for six weeks. The song was even more popular in the U.K. The Official Charts Company reports the song peaked at No. 6 in the U.K., lasting on the chart for 42 weeks.
In addition, numerous artists put their spin on "Wonderful Christmastime." Kylie Minogue, Pentatonix, Harry Styles, and Mika all performed their own renditions of the classic Christmas tune. Paul even recorded a version of it with the a capella group Straight No Chaser. Whether sung by Paul, The Monkees, or another artist, "Wonderful Christmastime" remains a holiday staple.
Source: Read Full Article