The Upside Down is one of the most famous elements of Netflix's Stranger Things. During an interview, George Harrison's son, Dhani Harrison, said he wrote a song with a connection to Stranger Things. He wrote the song before he saw the show. Dhani believed elements of his solo album began to manifest in the real world.
George Harrison's son said he wrote songs which manifested themselves in 'Star Wars' and 'Stranger Things'
According to Rolling Stone, Dhani released his debut solo album, In Parallel, in 2017. While making the album, Dhani disconnected from social media and spent his time meditating and watching science fiction shows. During an interview with StarWars.com, Dhani revealed he was a "huge nerd" when it came to the science fiction show Stranger Things. He even revealed one of the songs from In Parallel had an unusual connection to Stranger Things.
Dhani also noted he wrote a song that used the phrase "upside down" before the premiere of Stranger Things. "I had another song that was about parallel dimensions and the physical continuum of Earth, and all this kind of interesting stuff," he recalled. "I'd written a song called 'Admiral of Upside Down,' and then Stranger Things came out and I had never seen that! [Laughs] I was like, 'I am tuning into some stuff here. This is weird.'"
Dhani Harrison wrote a song called 'Admiral of Upside Down' which he connected to 'Stranger Things'
During the aforementioned interview with Rolling Stone, Dhani explained "Admiral of Upside Down" was inspired by a time he was alone. "'Admiral of Upside Down' is about an about experience I had where no one was around, like 28 Days Later or something," he recalled. "Like, 'What's going on?'
"I was thinking kind of like Time Bandits, where everything's upside down and they all fall into the sky, and everything turns over, goes inverted, upside down, and they're all wearing black suits, and then they fall out of the sky in white suits and they're in the Titanic," he added. "The bizarro world."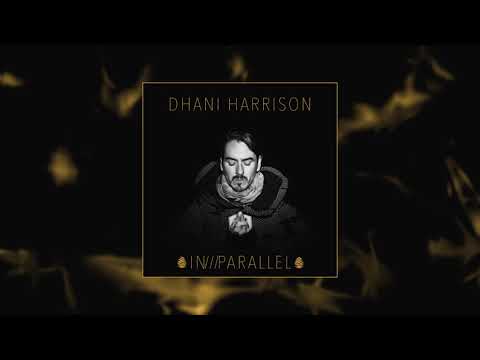 The way the world reacted to the debut solo album of George Harrison's son
In Parallel had a small impact in the United States. It peaked at No. 9 on Billboard's Heatseekers Album chart. It stayed on the chart for a week. It also reached No. 98 on Billboard's Top Current Album Sales chart, remaining on the chart for one week. The album did not reach the Billboard 200.
In Parallel wasn't very popular in the United Kingdom. According to The Official Charts Company, it did not chart there. While In Parallel did not become much of a hit, it's notable because elements of the album supposedly manifested outside of Dhani's music
Source: Read Full Article