Ozzy Osbourne's daughter Aimée makes music like her father, but that's about the only thing she has in common with him and her famous family. Osbourne isn't like the rest of the Osbournes. While they aired their dirty laundry and let cameras be a fly on the wall on The Osbournes, their MTV reality TV show, she led a private life.
However, that doesn't mean she's a hermit. Osbourne is used to people giving her the side-eye when she goes out, but thankfully that's all changed since she started her music career.
Ozzy Osbourne's daughter Aimée didn't appear on 'The Osbournes'
In 2002, The Osbournes premiered on MTV. The reality TV show followed the day-to-day life of the Black Sabbath frontman, his once-time-manager wife, Sharon, and their two children, Jack and Kelly. Although, there was another Osbourne.
Osbourne, who was 19 when the show premiered, chose not to appear because she wanted to remain a private person.
"I'm not some weirdo depressed daughter that's afraid of the world and locks herself in her room all day; I just didn't choose to do the show," Osbourne said (per the Independent). "I want to be a singer, and I felt if I'd stayed with the Osbournes and done the whole thing I would have been typecast right away.
"[Mum] was hurt and we definitely had a tough time with disagreements. I'm more reserved and my private life is very important."
Osbourne even had to move out of the house during filming for the show.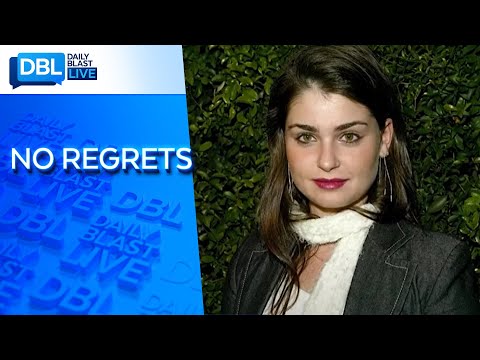 Osbourne thinks it's ridiculous that people give her the side-eye when they see her out
After Osbourne went to stay with some of her mother's friends in the music industry, she began thinking about starting a music career. However, one that was completely different from her famous father's.
Once she began recording music and performing, people started to stop staring at her like she was an anomaly every time she went out in public.
Rolling Stone writes that people have misinterpreted her inclusiveness for years. "It's ridiculous," she said. "I'll go and walk the dog with my mom and [people look at me] like, 'The mental patient got permission to leave and is having tea with her mother.'"
However, her music career started to change people's perceptions of her. "A lot of people have come up to me at different times and been like, 'Oh, you're nice. I thought you must've been, like, a hermit or, like, something is wrong with you,'" Osbourne said with a laugh.
"I'm like, 'No, well, maybe, but it's not that bad.' It's nice to feel like I'm not always being given side eyes like, 'There's the hidden one that doesn't like to talk to anyone.'"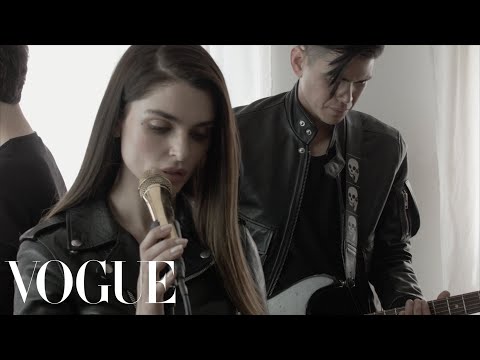 Osbourne releases music under ARO
When Osbourne was young, she always wrote poetry and stories. So songwriting came to her naturally. However, she wanted to remain anonymous when she started her career.
Osbourne began putting out music under the name ARO (her initials) to avoid "the obvious associations" with her last name.
"I don't think I will ever cross-contaminate my private life and my family life with my public and professional worlds," she told Rolling Stone. "For me, nothing's more important than having a very clear boundary between the two. That's just part of who I am."
Osbourne further distanced herself from her family. Her music is different from her father's music. In 2015, Osbourne released an avant-pop song called "Raining Gold."
She told Rolling Stone that her influences range from singers like Kate Bush to Portishead. "I've always been attracted to music and films and people that are just a little bit unusual and a little bit haunting," she said. "I don't really consider my music anything other than 'moody.' I don't know if that's a genre."
In 2020, she released her debut LP, Vacare Adamaré. Osbourne might have gone into showbiz like her parents, but that doesn't mean she'll be any less private.
Source: Read Full Article