For years now, Britney Spears has had Sam Asghari by her side as she's navigated some difficult times in her adult life. The couple got engaged in September 2021, and have been traveling and celebrating life together since Spears' conservatorship was terminated in November. Now, the two are preparing for their next big journey together: parenthood.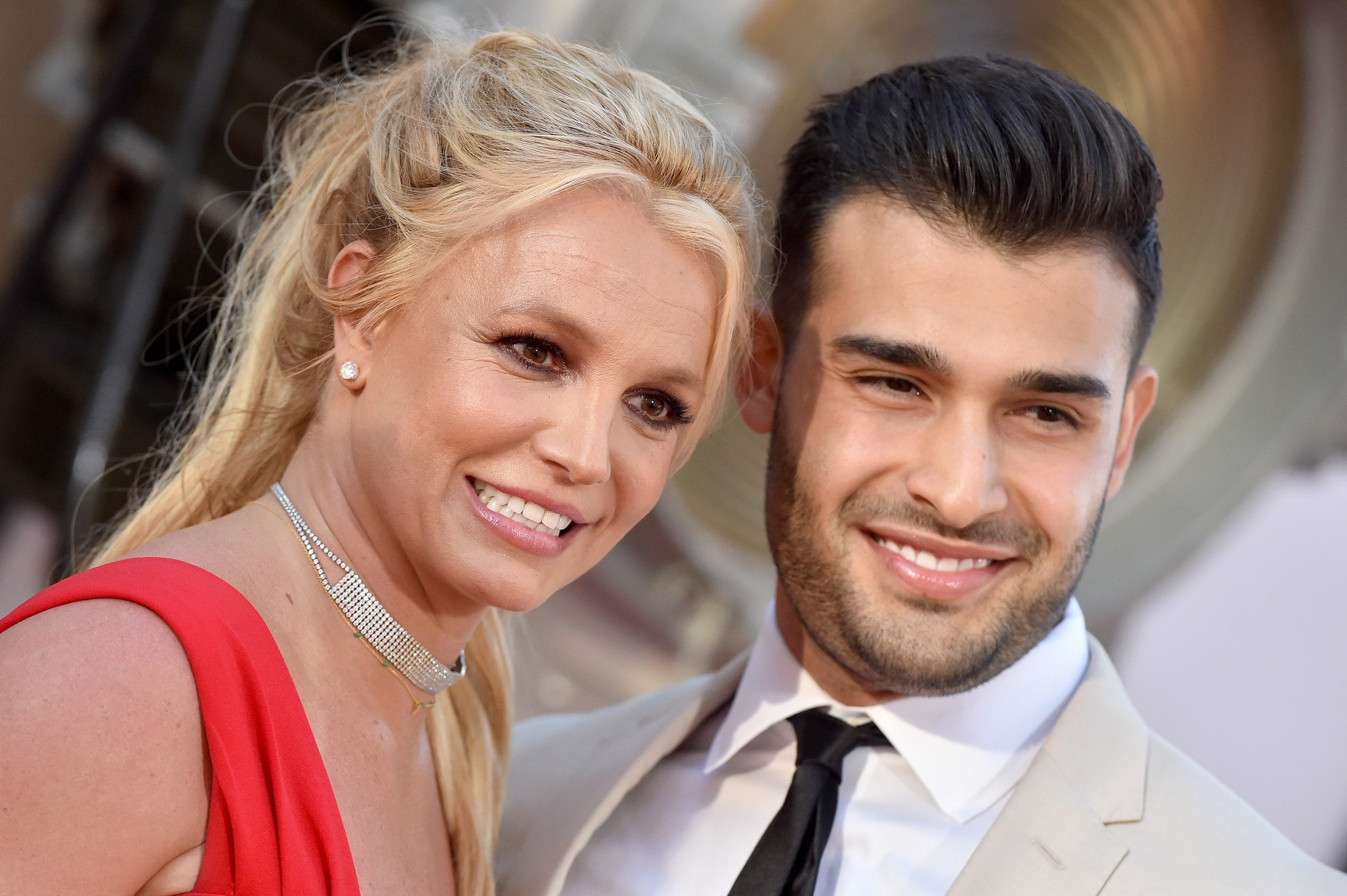 Britney Spears is pregnant with her third child
Britney Spears gave birth to her first child, Sean Preston, in 2005; her second, Jayden James, was born the following year. Spears was embroiled in a high-profile custody battle with her ex-husband Kevin Federline while the boys were babies, ultimately culminating in Spears being placed in a now-infamous conservatorship.
In April 2022, over a decade since she first became a mom, Spears revealed in an Instagram post that she was pregnant once again. "So I got a pregnancy test… and uhhhhh well… I am having a baby," Spears wrote.
She went on to describe her difficult experience when she was pregnant with her boys. Throughout her pregnancies and in the years after, Spears was constantly followed by paparazzi as her life soon became a media circus. She admitted that it affected her deeply at the time.
"It's hard because when I was pregnant I had perinatal depression… I have to say it is absolutely horrible," she said. "Women didn't talk about it back then… Some people considered it dangerous if a woman complained like that with a baby inside her… But now women talk about it every day… thank Jesus we don't have to keep that pain a reserved proper secret."
"This time I will be doing yoga every day!!!" she happily concluded.
Sam Asghari is happy to be having a child with Britney Spears
For his part, Asghari couldn't be happier to embark on the parenthood journey with Spears. The two allegedly married in secret in early 2022, as Spears has repeatedly referred to him as her husband.
Asghari, an actor who's appeared on shows including Hacks and Dollface, posted a photo on his Instagram of a family of lions and shared his excitement about Spears' pregnancy.
"Marriage and kids are a natural part of a strong relationship filled with love and respect," he said honestly. "Fatherhood is something I have always looked forward to and I don't take lightly. It is the most important job i will ever do." 
Since the two started dating in 2016, Asghari has spent lots of time bonding with Spears' other children.
https://www.instagram.com/p/CcOnyBevSVC/
Britney wasn't able to have a baby for 13 years
At 40 years old, Spears is living a dream for many women who want to have babies later than usual. But it wasn't by choice: in her bombshell June 2021 court testimony against her conservatorship, she revealed to Judge Brenda Penny that she was forced to have an IUD put in at the start of her conservatorship in 2008.
"I would like to progressively move forward and I want to have the real deal. I want to be able to get married and have a baby," she said honestly at the time. "I was told right now in the conservatorship, I'm not able to get married or have a baby. I have a [IUD] inside of myself right now so I don't get pregnant. I wanted to take the [IUD] out so I could start trying to have another baby. But this so-called team won't let me go to the doctor to take it out because they don't want me to have children — any more children."
Source: Read Full Article