Billie Eilish is one of the hottest young music artists around, with hit songs like "Ocean Eyes" and "Bad Guy" to her credit. Eilish, who rose to fame when she was only 16, has virtually grown up in the spotlight. She is known for her outspoken personality and tendency to go against the grain. In a recent interview, Billie Eilish didn't hold back when discussing her feelings on porn. Keep reading to learn more.
Eilish made a statement about pornography in her song 'Male Fantasy'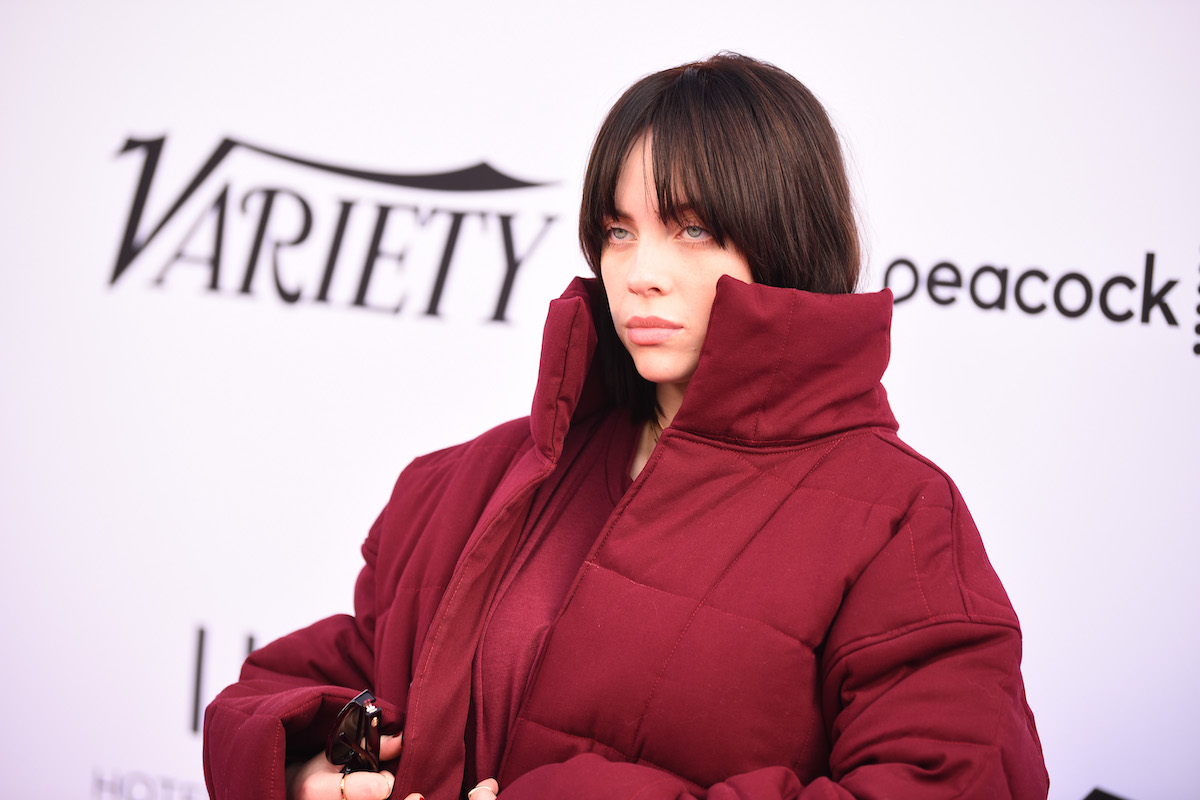 Many of Billie Eilish's songs contain strong statements about everything from the maturation process to falling in love for the first time. Her song "Male Fantasy" is no exception. Some of the lyrics include: "Distract myself with pornography, I hate the way she looks at me. I can't stand the dialogue, she would never be that satisfied. It's a male fantasy. I'm goin' back to therapy." It's clear the song was directly inspired by Eilish's own thoughts on pornography.
In a recent interview with Vice, Billie Eilish admitted that she wrote "Male Fantasy" because of her belief that porn is "misogynistic and totally ridiculous." She revealed, "I decided that it was actually a really good idea for a song to talk honestly about pornography because it's an uncomfortable thing to talk about."
What did Billie Eilish say about porn in her Howard Stern interview?
Billie Eilish has gone even further in recent days, discussing her own experiences with pornography and how it has influenced her adult life.
"As a woman, I think porn is a disgrace. I used to watch a lot of porn, to be honest," Eilish told Howard Stern, per E! Online. She admitted that she started watching pornography on a regular basis when she was 11 years old. And that although watching it made her feel like "one of the guys," it ended up affecting her negatively.
"I think it really destroyed my brain and I feel incredibly devastated that I was exposed to so much porn," Eilish explained. "I'm so angry that porn is so loved, and I'm so angry at myself for thinking that it was OK. The way that vaginas look in porn is f–king crazy… No vaginas look like that. Women's bodies don't look like that. We don't come like that."
Billie Eilish revealed that it's 'hard' to date as a celebrity
Eilish went on to discuss her issues with romance in the interview with Howard Stern. The singer admitted that she isn't a "serial dater," telling Stern that she finds it very difficult to date as a celebrity. She explained this is because people are either "terrified" of her or find her to be out of their league. Still, Eilish has had at least one relatively high-profile relationship.
In early 2021, fans learned from the documentary Billie Eilish: The World's a Little Blurry that she dated rapper Brandon Quention Adams (whose stage name is "Q") briefly in 2019. Although the two have since broken up, it's clear that Eilish isn't averse to sharing glimpses of her private life with fans.
It seems likely, with Eilish's star still on the rise, that fans will have many more opportunities to learn about her beliefs and experiences.
Source: Read Full Article