Your Key Dates:
It's Cancer season, which means the Sun is currently drifting through a like-minded water sign. While some are drowning in feels, you're riding the waves. For you, Cancer energy is inspiring, confidence-boosting, and extremely creative. On July 2, a solar eclipse will be sure to deliver a powerful "eureka" moment. Don't be surprised if you find yourself working on an artistic project until dawn. This is an excellent time for you to tap into your new forms of expression, so don't be afraid to get abstract. Not everyone will understand, but haters are always going to hate!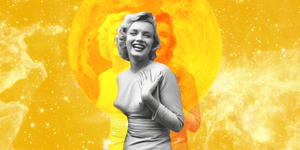 But, before you start calling out people for throwing shade, you may want to take a step back. Mercury goes retrograde on July 7, and communication is about to break down in a major way. Misunderstandings are rampant during this planet's backward glide. Don't go off-script just yet. Through July 31, you'll be extra susceptible to awkward encounters, so laying low is definitely the best approach. Once Mercury resumes its normal course, you're free to go HAM!
Yet another eclipse occurs on July 16, when the Sun and Moon form a tense opposition in the sky. This will prompt you to reconsider your community. With all your newfound creativity, you may discover that your crew isn't as supportive as you expected. Don't let this bring you down. Your world is expanding faster than you realize, so make room for new types of relationships in your life. Whether you're building those bonds on social media, through volunteer opportunities, or by diving deeper into your hobbies, you'll soon discover that new relationships can be just as profound as your historic bonds.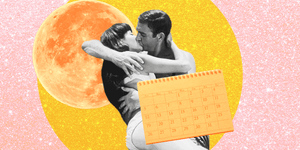 A new astrological season begins on July 22, when the Sun drifts into Leo. This vibrant fire sign is known for its playful, theatrical spirit, and you're finding new ways to incorporate a little glamour into your nine-to-five. Pisces are fueled by magick, so why not incorporate this into your calendar management?The New Moon in Leo on July 31 is an excellent time to begin practicing a new routine that fuses your spirituality with your functionality. Whether you're pulling a tarot card each morning over your coffee or exploring your natal chart during happy hour, you'll find that everything gets more exciting when it's dipped in stardust.
Source: Read Full Article