There is nothing more beautiful than a quiet cozy evening dedicated to painting. With paintings by numbers, anyone can become an artist! Get an amazing drawing kit and make your dream come true. Just a few days (depending on the complexity of the selected image), and you will create your own portrait by numbers, a beautiful still life, a realistic landscape.
Paintings by numbers with photos allow you to maximize the creative potential inherent in nature in a short time. The result will please even novice artists who have not picked up a brush before. If you do not have time for long-term training in the art, there is no free time to attend specialized courses, but there is a desire to draw, then pictures by numbers are what will help to realize your plans. You can order a picture by numbers by photo here.
What is included in the package
What is in the set and how to draw a paiting by number
The set is equipped with everything you need:
•         a photo of the finished work, as a sample of what should come out in the end;
•         a sheet or canvas with an image divided into segments, each of which is assigned a color number. It is on it that paints will be applied, turning a soulless black-and-white scheme into an image that you will be proud of;
•         subframe (availability depends on the selected configuration);
•         high quality paints. The set includes all the colors necessary for drawing in sufficient volume;
•         brushes (different volume and configuration).
You can start creating!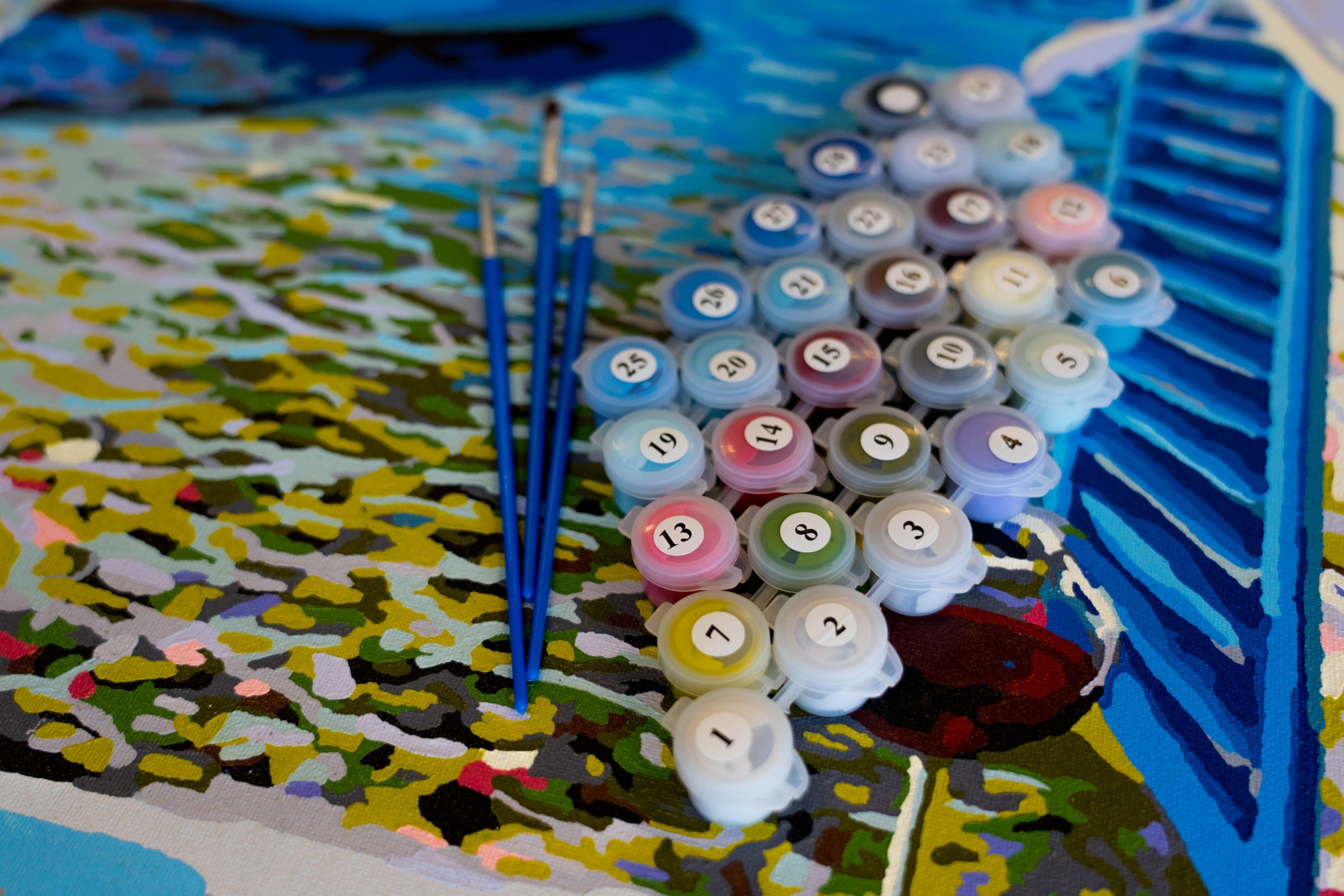 When choosing the type of kit, it is necessary to determine the material on which the image will be applied. There are two of them:
•         high-quality thick paper;
•         canvas.
Paintings on canvas (which is offered to the consumer fully ready for work, that is, primed) differ in the naturalness and texture of the image. Drawing on paper, according to experienced artists, is ideal for novice painters and children.
Rules for drawing by numbers
Masters advise starting with painting over lighter areas and gradually moving on to those that are darker. This makes it possible to correct the flaws, in case they appear.
The same technique is used when drawing details. It is better to start with large plots. Subsequently, you will easily mark the highlights, if necessary, slightly change the shade, put accurate strokes.
If we talk about the geometry of the drawing, it is worth recalling that moving from the middle of the canvas to the edges, it will be possible to avoid blurred lines. You will definitely not touch the freshly applied paints with your hand.
As a rule, the set contains the necessary shades. That's why there are so many paint numbers in it. We have made sure that you don't have to mix colors.
When you finish painting by number, see the photo of the example here, then for sure you will want to save it for many years. To do this, the image must be covered with a transparent protective varnish. The presence and type of coating should be specified in the selected configuration.