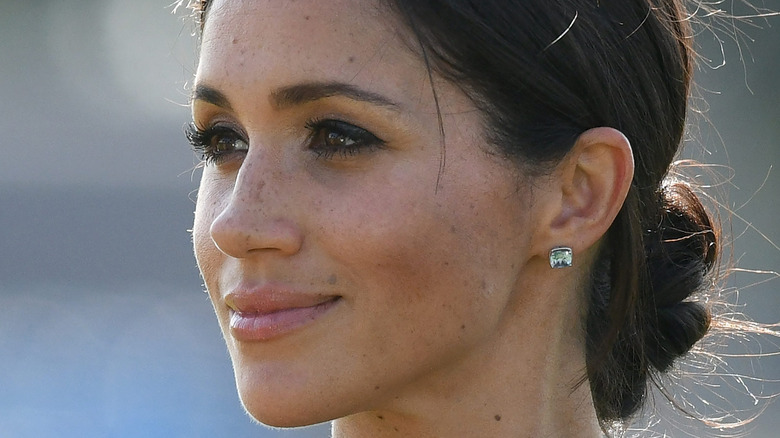 After marrying her very own prince, she's now one of the world's most famous women. But there was a time when Meghan Markle was just another actress in Hollywood trying to find her fortune and fame. She never dreamed she'd find it as part of the British royal family, but alas, when she met Prince Harry, the younger son of Princess Diana and Prince Charles, she did just that. Before her forever romance took root, though, Markle was out there in the Los Angeles dating scene waiting to find her Prince Charming.
Markle was born and raised in Los Angeles. While her mother, Doria, was a therapist and yoga instructor, her father, Thomas, was a studio lighting director who would often take his daughter to the set with him, which fueled her passion for acting. She eventually studied theater and international relations at Northwestern University and began landing roles in her early 20s. Markle would later go on to have a regular role on the USA series "Suits" until she married Harry in 2018 (via Biography). However, she had quite the dating life before her world changed forever, including a first marriage.
A rumored romance for Meghan Markle came with a scandal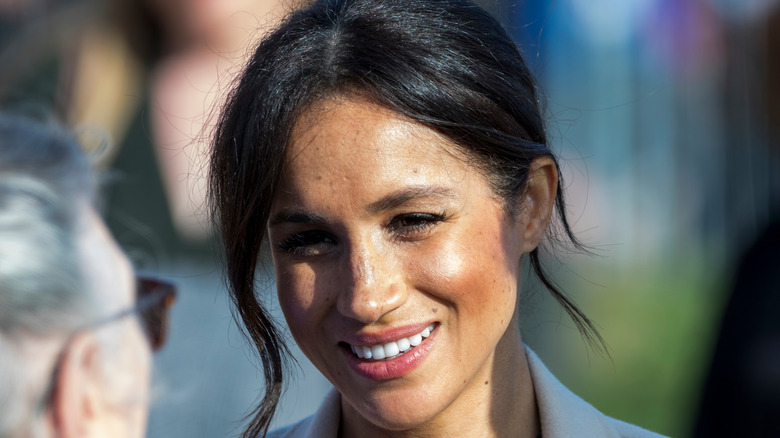 In 2005, Meghan Markle met an actor named Simon Rex when they both appeared on the TV show "Cuts." According to Harper's Bazaar, British tabloids linked the two romantically, but Rex has since denied that anything happened between them. "Nothing happened. We never even kissed," he explained on the "Hollywood Raw" podcast (via Harper's Bazaar). "We hung out once in a very non-datey way. She was just someone I had met on a TV show and we got lunch. That was the extent of it." 
Shockingly, Rex also claimed that publications offered to pay him to lie and say the two did have a romantic relationship, but he refused to do so. "When that story broke, a couple British tabloids offered to pay me a lot of money to say a lie that we actually hooked up," Rex said on the podcast. "I said no to a lot of money because I didn't feel right lying."
Meghan Markle was married once before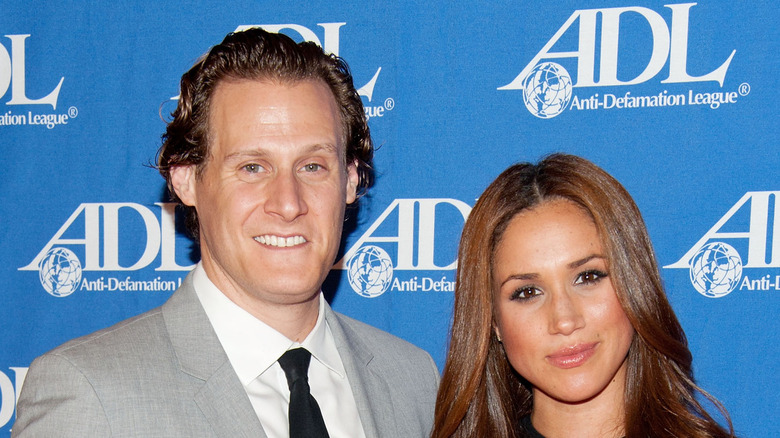 Meghan Markle met movie producer Trevor Engelson in 2006, and the pair dated for several years before tying the knot in a romantic 2011 ceremony in Ocho Rios, Jamaica, with more than 100 of their close family and friends in attendance (via Elle). Markle had just landed her role on "Suits" and that may have been what led to her first marriage being so short-lived.
While Engelson lived in California for work, Markle was forced to move to Toronto to film her show, and the time apart put a strain on their marriage, according to The Sun. Sadly, Markle's marriage couldn't handle a long-distance relationship and came to an end in 2013, just two years after it began. Elle reported that Engelson was "blindsided" by Markle ending their marriage. However, both Markle and Engelson were eventually able to move on, but she was definitely busy between her divorce and her fairy-tale royal romance.
More dating rumors about Meghan Markle swirled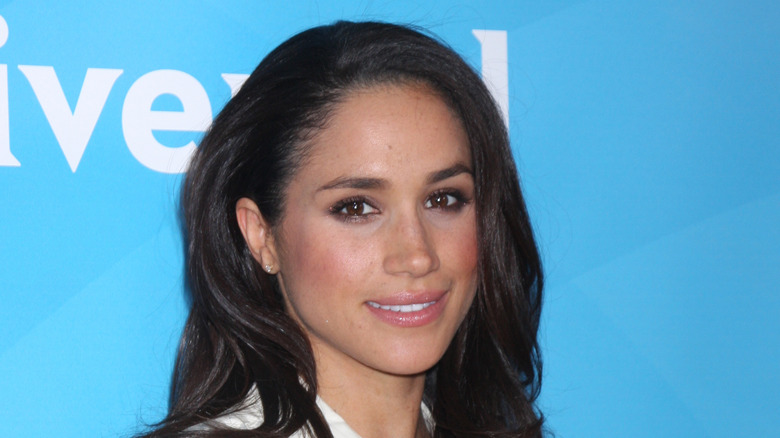 After Meghan Markle ended her marriage to Trevor Engelson, she's rumored to have dated golf pro Rory McIlroy in 2014. The two were spotted together for a dinner date during that summer and he even helped Markle when she participated in the famed social media Ice Bucket Challenge, which helped raise money for ALS, also known as Lou Gherig's Disease (via Us Weekly). In the challenge, both celebrities and non-celebs dumped a bucket of ice on their heads, while also pledging a donation to help fund ALS research and treatments (via ALS).
In 2014, Markle was also romantically linked to celebrity chef Cory Vitiello. According to Us Weekly, Meghan wrote about him on her blog called "The Tig", which no longer has any live stories on it. In 2016, Vitiello praised Markle for her work with the humanitarian group World Vision, calling her his "lady," and the pair even attended the Canadian Arts and Fashion Awards together in 2016. Then, her life changed forever.
Meghan Markle finally met her prince in 2016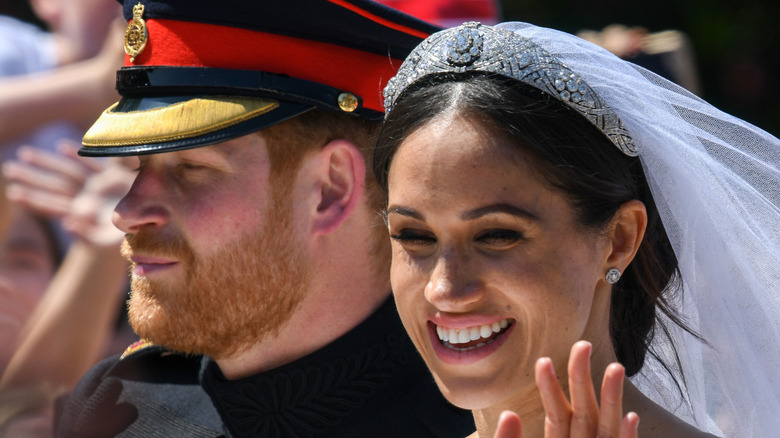 Meghan Markle was visiting London when a mutual friend set her up on a blind date with Prince Harry, who was then known as the eligible younger brother of Prince William. Markle described their first meeting to ABC News back in 2017.
"It was a blind date. And it's so interesting because … you know, because I'm from the States, you don't grow up with the same understanding of the royal family and so while I now understand very clearly, there's a global interest there," she said. "I didn't know much about him, and so the only thing that I had asked her when she said that she wanted to set us up, was … 'Well, is he nice?' Cause if he wasn't kind … it didn't seem like it would make sense." She must've found her answer because the pair later met up for a drink and at the end of the date she said, "Well what are we doing tomorrow? We should meet again." 
The rest, as they say, is history. Harry and Meghan wed on May 19, 2018, at Windsor Castle and became known as the Duke and Duchess of Sussex from then on. The pair later decided to leave his family and their royal duties behind for a life in Montecito, CA, where they're raising their two children, Archie and Lilibet Diana (via Insider). 
Source: Read Full Article