Sports and movie fans might not see eye-to-eye on most things. However, one thing they can agree on is how much they hate scalpers. Anytime something has high demand, scalpers buy up as much as possible and try to resell it for profit. And now they struck Spider-Man: No Way Home tickets, reselling them online for up to $25,000 for a single seat.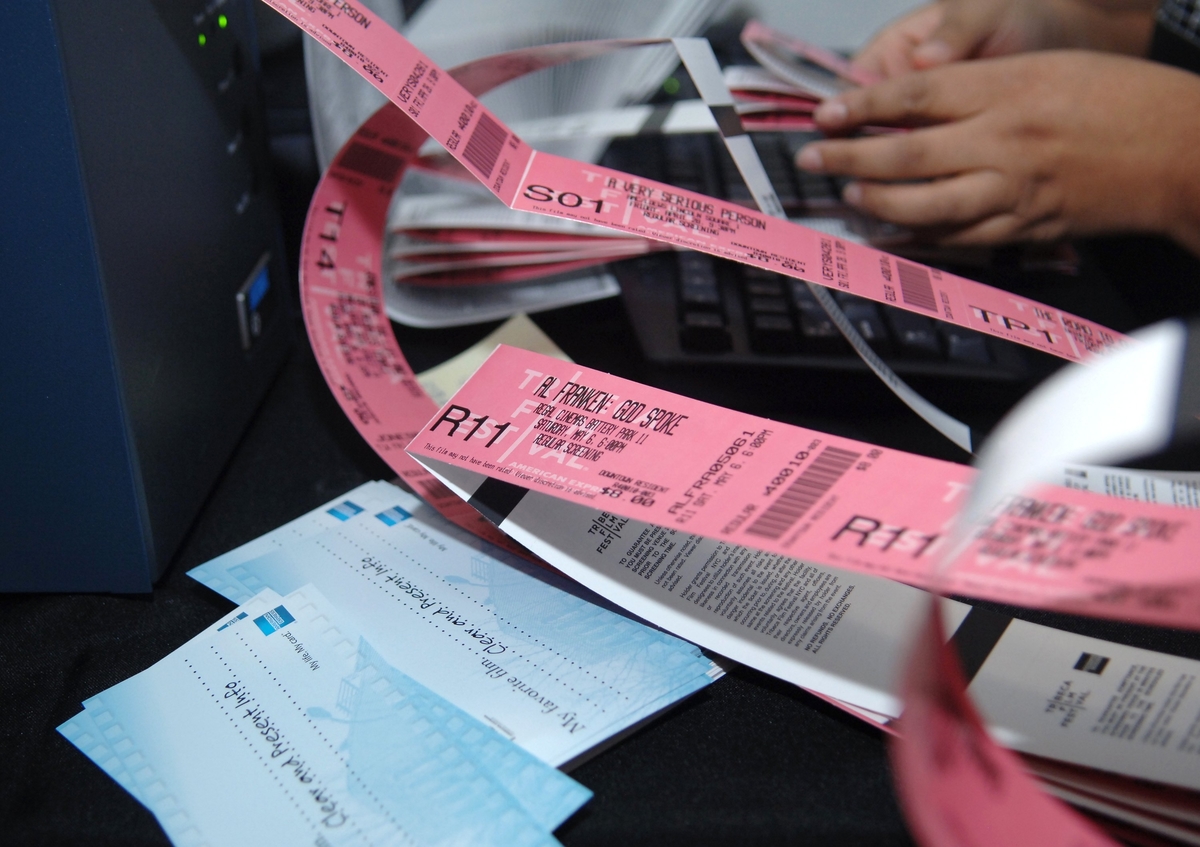 When did 'Spider-Man: No Way Home' tickets go on sale?
Marvel posted a video of Tom Holland and Jamie Foxx announcing Spider-Man: No Way Home tickets for 'Spider-Monday' (instead of Cyber-Monday). Even Jacob Batalon appeared, who has played Ned since Spider-Man: Homecoming.
The two actors bantered over calling it 'Spider-Monday' or 'Electro-Monday' before confirming that tickets would go live on November 29, 2021.
Spider-Man: No Way Home secured the most ticket presales since Avengers: Endgame on Fandango.
However, the massive influx of users caused several ticket sale websites to experience "severe lag and outages," IGN tweeted. Scalpers saw their opportunity as frustrated fans tried to secure their tickets.
'Spider-Man: No Way Home' ticket scalpers have charged from $50 to $25,000
For the average consumer, the prices seem absurd. No rational person would ever spend that kind of money, even for opening night Spider-Man: No Way Home tickets to the Tom Holland movie. And giving scalpers money only ensures they continue to scalp.
Unfortunately, eBay's Sold listings apparently confirm some people have fallen for the scam.
"According to eBay's Sold listings, some tickets were put up for sale for as much as $25,000, though a sold listing merely indicates someone has agreed to purchase a Spider-Man: No Way Home ticket for that much," IGN reported.
Even if Marvel fans don't spend tens of thousands of dollars on tickets, some have spent hundreds of dollars.
"Other listings have sold for up to $100 per ticket. While movie theater tickets are certainly more expensive than they were years ago, paying hundreds of dollars for a $20 movie ticket still seems excessive," IGN continued.
Scalpers have become a major problem outside of Marvel movies too
Marvel fans want to see Tom Holland's webhead fight Spider-Man villains, but scalpers make it more difficult. Unfortunately, the Spider-Man: No Way Home ticket scalpers are not an isolated event.
When Sony announced their PlayStation 5, gamers knew scalpers would cause a big issue. Even though the PS5 launched in November 2020, it doesn't remain easy to get ahold of for the 2021 holiday season.
While any Marvel movie like Shang-Chi and the Legend of the Ten Rings or Eternals has ticket scalpers, it rarely spirals out of control like the Spider-Man: No Way Home tickets have.
Marvel plans to release Spider-Man: No Way Home on Disney+ for more patient fans after a few months of a theatrical run.
Source: Read Full Article