Nick Fury, played by Samuel L. Jackson, has popped up many times in the Marvel Cinematic Universe. However, his multiple appearances haven't been enough for Jackson who is still agitated at Marvel for keeping him out of Captain America: Civil War. Jackson believes he should have been involved in the Avengers dispute. 
Samuel L. Jackson as Nick Fury has been a pivotal character within the Marvel Cinematic Universe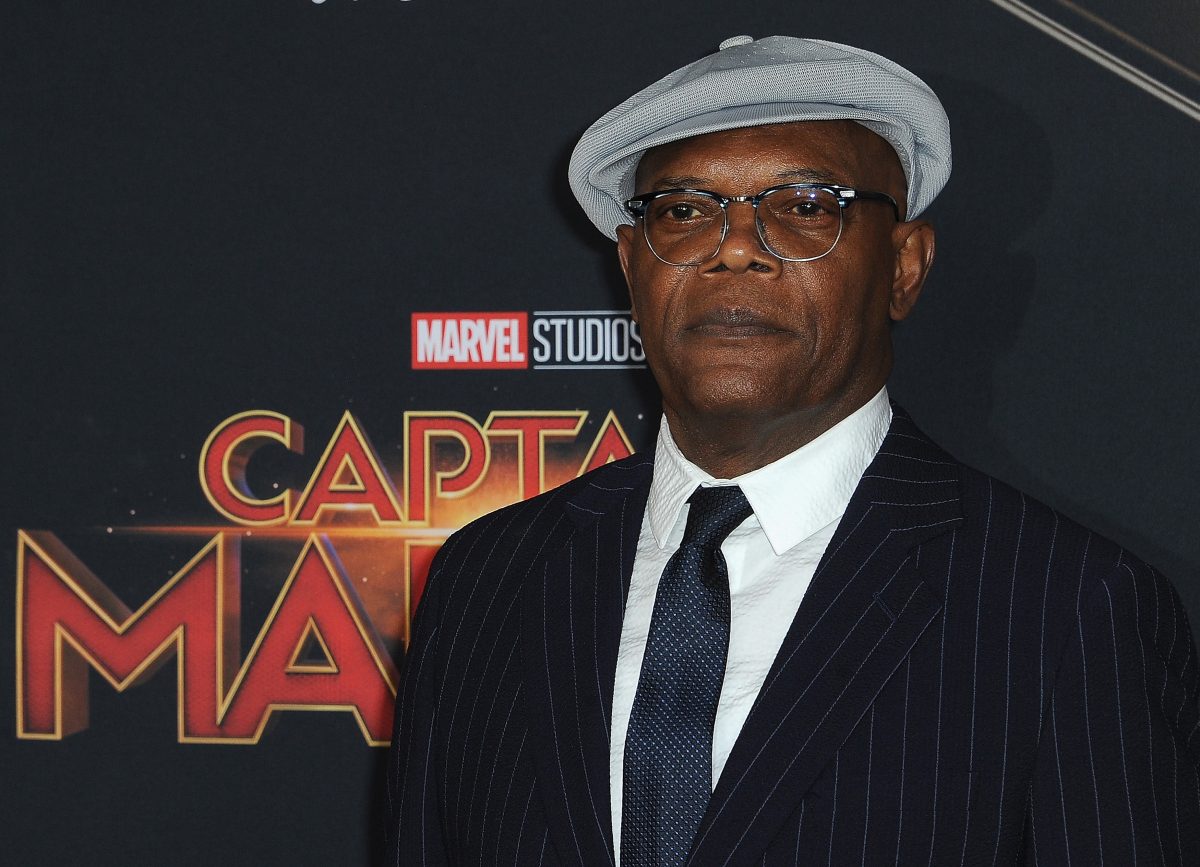 Jackson first appeared as Nick Fury in the first Iron Man. The former director of S.H.I.E.L.D popped up in Tony Stark's apartment to tell him about the Avengers initiative. Since then, Jackson has been a major part of the MCU, showing up in many movies including Iron Man 2, The Avengers, Captain America: The Winter Soldier, Captain Marvel, and Spider-Man: Far From Home. 
The character is typically involved in the massive team-up events between the characters. Although, he was completely kept out of Captain America: Civil War, and Jackson believes he should have been there.
Jackson believes Nick Fury belonged in 'Captain America: Civil War'
Jackson recently sat down for a Drama Actor Roundtable with The Hollywood Reporter. The roundtable included Brian Cox, Michael Keaton, Quincy Isaiah, and MCU co-stars Tom Hiddleston and Oscar Isaac. During the discussion, Jackson talks about how the Avengers movies benefit from knowing each character and the unique personality that they bring to the eventual team-up. 
"Once they see you and know who you are, that gives everybody an opportunity to come and bring a personality," Jackson explains. "That was the thing about the Avengers movies, they all had different personalities and they were able to blossom once we got through the initial film. The initial film was to introduce these people to who they are and these are the things they can do."
Jackson continues and says that not every character gets along with each other which led to Civil War. The actor says that it didn't make sense that Nick Fury wasn't there because he is essentially the father of this Marvel team.
"Now, this is how they interact and they're not all nice," Jackson adds. "And I fussed at them, I still fuss at them, about Civil War because I'm like, 'How could the kids fight and Nick Fury not show up?' Like, 'What's going on here? Everybody go to your room.' But they didn't need me for that. They did, but they didn't."
Samuel L. Jackson isn't leaving Marvel anytime soon
The 73-year-old actor still has more to give to the MCU. Jackson is returning in the upcoming Disney+ series, Secret Invasion. Jackson is looking forward to the series because it's going to provide a side of Nick Fury that audiences haven't seen before. 
"Well, I can have a whole life as Nick Fury that's not Nick Fury at work," Jackson says. "You know, we get to go home with me and see what happens with me at home or when I'm alone or when I'm not so strong and Nick Fury, or when I take off a back brace because Nick Fury is old. Some things that you can do that you can't normally do [in the films] because the character has to present this (trumpeting heroically) duh-dunna-duh kind of front, and that's what the movies are for. And when you get to do it in longform, you get to show even superheroes have their down moments."
Jackson is also reprising Nick Fury in The Marvels and Ant-Man and the Wasp: Quantummania. Both of these movies will be released in 2023, while Secret Invasion's release date is still unconfirmed. 
Source: Read Full Article