Looking back, there were many signs that Princess Diana and Prince Charles' royal marriage was doomed to fail. First and foremost he was in love with someone else and couldn't let those feelings die. But more than that, the Prince of Wales appeared to be marrying Diana out of a sense of obligation, not love.
It all started on the fateful day he popped the question. Though Charles probably gave the proposal a bit of thought, it is curious that he didn't even have an engagement ring to present to Diana.
Did Prince Charles propose to Diana on a whim?
Prince Charles felt pressure to get married
Though everyone in his life seemed fine with allowing Prince Charles to sow his wild oats during younger years, by the time he reached 30, they changed their attitudes. Royal courtiers began putting pressure on the future king to choose a suitable bride and settle down already.
That could explain why Charles decided on Diana so quickly. She was young, beautiful, and from a good family, all making her a "good choice" in the eyes of his family. The Prince of Wales still harbored feelings for his ex-flame Camilla. But by that point she was married to someone else and couldn't have become his bride anyway.
Meanwhile, Charles and Diana reportedly got engaged after just 12 dates.
Charles proposed to Diana without a ring in hand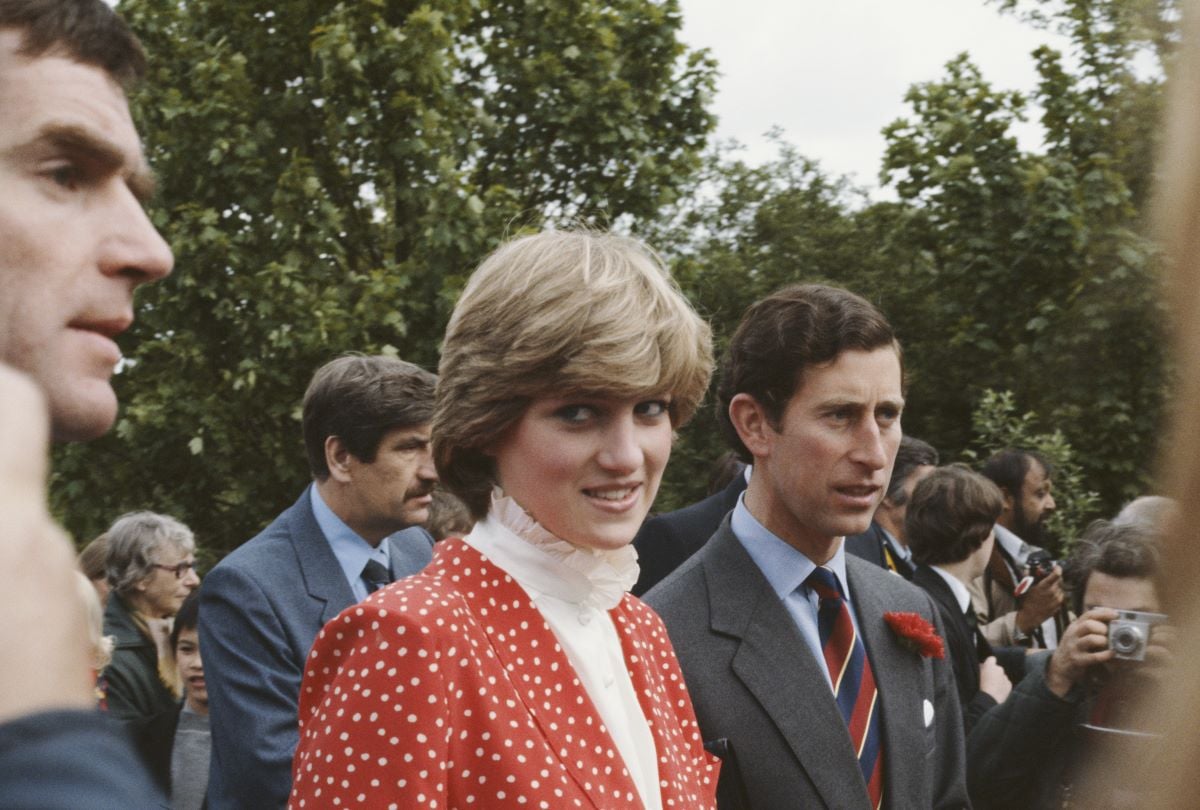 So many women fantasize about the day their beloved will get down on one knee and pull out a sparkling ring. In Diana's case, that moment wasn't nearly so picture perfect. She recalled to biographer Andrew Morton later that the engagement ritual was awkward from start to finish. And most ominous of all, Prince Charles had no ring.
In the book, Morton told the story in Diana's words.
He said: "Will you marry me?" and I laughed. I remember thinking, "This is a joke," and I said: "Yeah, OK," and laughed. He was deadly serious. He said: "You do realize that one day you will be queen." And a voice said to me inside: "You won't be queen, but you'll have a tough role." So I thought "OK," so I said: "Yes." I said: "I love you so much, I love you so much." He said: "Whatever love means."
Princess Diana picked out her own engagement ring
Most royals opt for one-of-a-kind custom or heirloom rings. But instead, Princess Diana chose one out of a catalog.
The 12-carat sapphire ring set in 18-carat white gold with 14 solitaire diamonds is certainly beautiful. But the nature of its origin raised a few eyebrows. Royal experts called it "a commoner's ring" because anyone could pick the same one out of the Garrard catalog.
It's almost certainly not the bauble Charles would have picked for his future bride. And that just proves that the Prince of Wales barely knew her at all.
Prince Charles chose a special ring for Camilla Parker Bowles
After Charles and Diana's disastrous marriage ended, it seemed the ring story was the least of their concerns. But it wasn't until he popped the question a second time that royal followers really started to see the significance.
While Charles let Diana pick her ring from a catalog, when it came to longtime love Camilla, he had a different strategy in mind. The Prince of Wales proposed with a stunning platinum Art Deco, 5 carat ring which originally belonged to Charles' beloved grandmother, the Queen Mother.
It's just one example of many that proves the true nature of Charles' feelings toward both women.
Source: Read Full Article