I'm not sure how a pair of Papi briefs made its way into my underwear drawer, but I have a theory. Some guy I had a quick and casual encounter with left his underwear by accident. Without paying attention, I put them in my hamper, laundered them, and then, like an apparition, they magically appeared.
They looked simple enough, and when it comes to daily underwear, I tend to prefer a more classic look. (I save my gaudy aesthetic for underwear parties and Speedos.) They were dark blue without stripes or a design.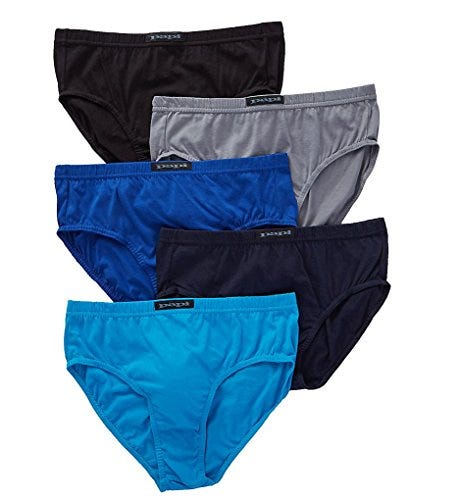 I tried them on, and they fit snugly in all the right places, except the waist. At first I thought that the elastic in the waistband had stretched out, but that didn't make sense, since the underwear itself fit perfectly. Then I looked in the mirror and realized it was the cut. It had the slightest crescent moon shape beneath my hip line. That's when I realized that these were low rise underwear, something I had never tried on in all my life, since my mother exclusively bought me Champion boxer briefs until I left for college.
Now, there are large aesthetic differences between low rise pants and low rise briefs. I'm not a fan of low rise jeans on men, or for that matter, women. There was a time and place for low rise jeans, which became popular after Kate Moss wore a pair on the cover of The Face in the March 1993 issue. Then Paris Hilton completely owned low rise jeans throughout the 2000s. But in 2019, you really shouldn't be wearing low rise jeans, unless you're a teenager attempting to rebel against your parents.
Low rise briefs, however, are a completely different story. They're sexy and classic, emphasizing your best features, while leaving an appropriate amount of room for imagination. By sitting beneath your hip line, they show off your hip bones, and that area that dangerously leads to your most prominent organ.
They were also en vogue before low rise jeans. In the '70s and '80s, low-rise undies were hip as hell, typically coming with a colorful pattern or at the very least, stripes. Jockey's started that trend, and now we're bringing it back. It's necessary we reclaim it before hipsters do. Since high waisted everything has been in fashion for them for nearly a decade, it's only a matter of time until they go the opposite direction: lower.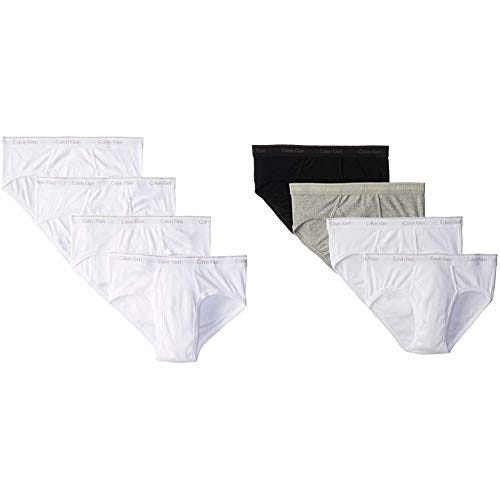 Since discovering Papi, I've bought more (unused) pairs, but also bought a few from Modus Vivendi and of course Calvin Klein. Now, before stripping down to my birthday suit, I pause at my undies, to let them have a gander. The compliments have been nonstop. Women tend to say they're cute, and guys will mention the fit itself, asking me where I got them from.
They say fashion recycles every 20-30 years. In fact, last year the New York Times wrote an article titled, "Help! The '80s Are Back". While that may be the case with outerwear, it's time what's underneath return to its former glory, too.
Source: Read Full Article