"I didn't plan to be a single dad," Channing says as he explains the "rules" in his house.
Channing Tatum has gotten very real about parenthood.
The actor appeared on a recent episode of "TODAY with Hoda and Jenna," to promote his latest children's book, "The One and Only Sparkella and the Big Lie", and ended up talking extensively about his life as a single dad.
Hoda Kotb made the first probe, asking what type of dad he is to daughter Everly, 10, who he shares with ex Jenna Dewan.
Jenna Dewan Shares Video of Ex Channing Tatum Cheering on Daughter at Dance Competition
"I have no idea, I don't know. I'm just trying to get by," he admitted. "I think like every other parent, you're just trying not to mess your kids up. But you know you're going to."
"When I knew I was going to have a kid, I was like, 'Alright, I'm probably going to be the parent — I plan to be the parent — who was probably going to get her in more trouble than I kept her out of.' And then as they kind of get older, you start to realize, 'Oh, I have to set boundaries,'" Channing added.
"And weirdly, kids, even though they don't want boundaries, they do want boundaries," he continued. "Her anxiety goes down, her stress level goes down when she just understands the rules. And they're not even your rules, we call them the house rules."
Unable to render YouTube Video.
The rules, meanwhile, are simple enough: "you gotta always take your plate to the sink, you gotta pick up your clothes, you gotta brush your teeth — just really normal, simple stuff."
Jenna Bush Hager noted how the Sparkella book series began roughly around the time Channing had split from Dewan.
"I didn't plan to be a single dad, that was not in the cards [or] in my planning at the least," Channing said. "And I was pretty nervous. I was like, 'She's a girl.' I was like looking up YouTube on how to braid her hair. I didn't want to be the dad who was bringing her to school looking like she had just slept on the street. So yeah, this series of books kind of came from that. It was me really figuring out how to talk to a little girl."
Channing and Dewan split in 2018 after nine years of marriage.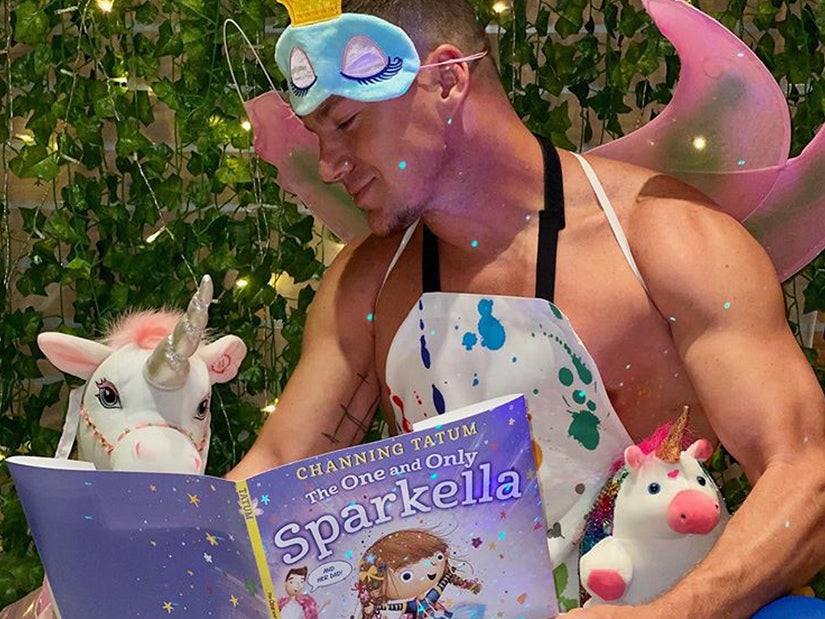 Source: Read Full Article