Despite the serious mood on Below Deck, deckhand James Hough provided a moment of levity when he broke the fourth wall and gave the camera a "Jim Halpert" look from The Office.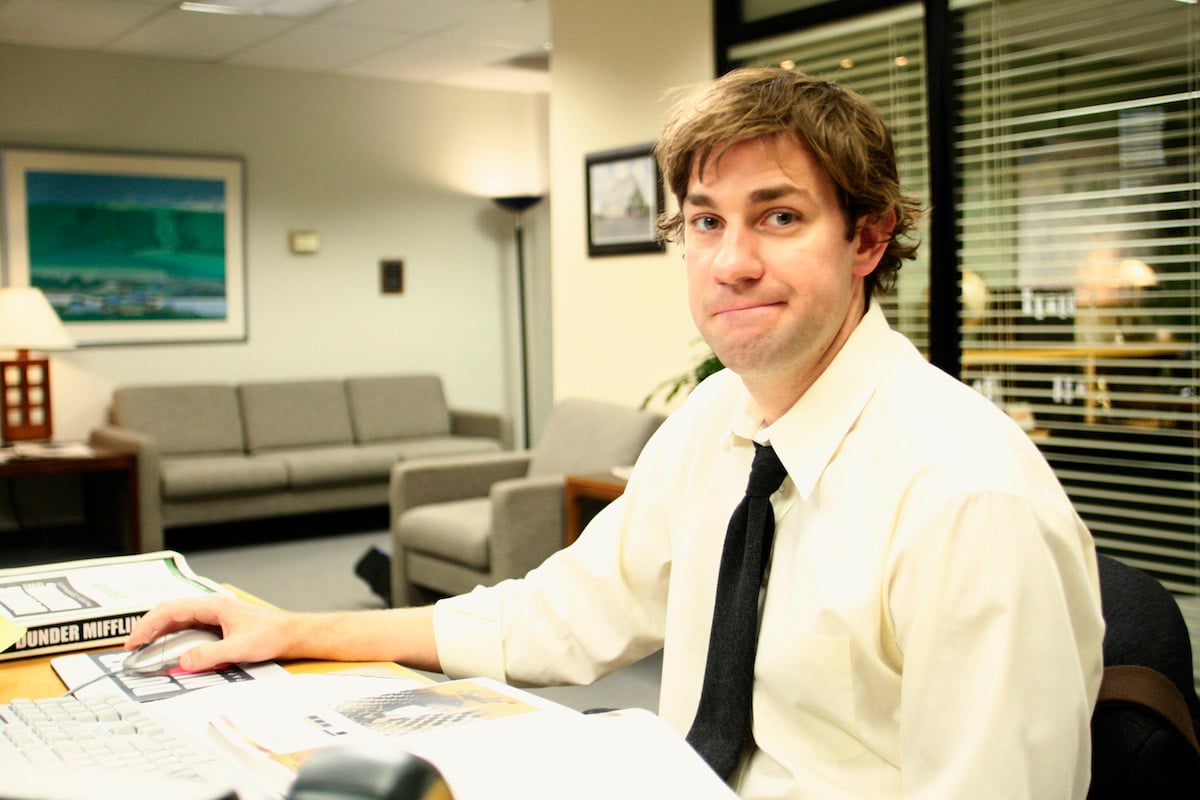 Stew Elizabeth Frankini needled Hough throughout the episode. He was starting to wear down and finally flashed the "help me" look at the camera. Wearing a tiara courtesy of charter guest Jackie Siegel, Frankini hinted to Hough that she was hoping to get more from him on her birthday.
Jim Hough is cornered in the crew mess
Frankini went in with the questions, asking Hough what were his feelings for her. "You wanna know about my feelings, do ya," he asked her. Unfortunately, he gives her an answer.
"Do you believe in long distance relationships?" he asked her. When she said she didn't, he replied, "There we go. That's a quick answer." But that didn't shut it down. Frankini then wondered if he "believed in crazy decisions." She then asked him if he'd consider traveling with her.
"I wouldn't try to come move in with you or something," she assured him. Adding her chances of having new adventures are pretty high – signaling to Hough to agree. But he doesn't take the bait. "I'm literally trapped within this conversation," he said in a confessional.
'I'll be hiding somewhere,' James Hough said
Hough said as soon as he gets home, he's going back to work, hoping to get Frankini to move on. "We're talking about feelings and man it makes me just want to jump off a cliff," he said in a confessional. "And not into water."
Frankini definitely did not take a hint. She told him her schedule is completely open. As she talked, stew Ashling Lorger was in the back working. Finally, Frankini decided to do turn downs. She asked Hough if he wanted to talk later.
But he responded, "I'll be hiding somewhere." Frankini said, "Hopefully not from me." That's when he stared directly at the camera looking like a captured prisoner.
The look was not lost on 'Below Deck' fans
Viewers took to Twitter to laugh about the moment. "James: 'I'll be hiding somewhere' Elizabeth: 'hopefully not from me' James: **glares into the camera like he's on The Office** Legit would have done the same thing," one person tweeted.
Another wrote, "Does James think he's on The Office? We see you looking directly in the camera."
One fan shared a Jim Halpert meme. "Why did James just look at the camera, like Jim from the office talking to Elizabeth?" the person wrote.
Frankini finds Hough later and wanted to know about their status. This further irritated the interior crew, leading chief stew Francesca Rubi to send Frankini to bed. But Frankini and Hough continued to chat. Frankini is fired at the end of the episode.
Source: Read Full Article