Save articles for later
Add articles to your saved list and come back to them any time.
Australia will pledge hundreds of millions of dollars in new funding to challenge China's stranglehold over the supply of critical minerals as it works with allies to diversify supply chains for electric cars, clean energy advanced military weapons.
Resources and Northern Australia Minister Madeleine King released the Albanese government's critical minerals strategy on Tuesday, with the stated aim of making Australia a globally significant producer of critical minerals.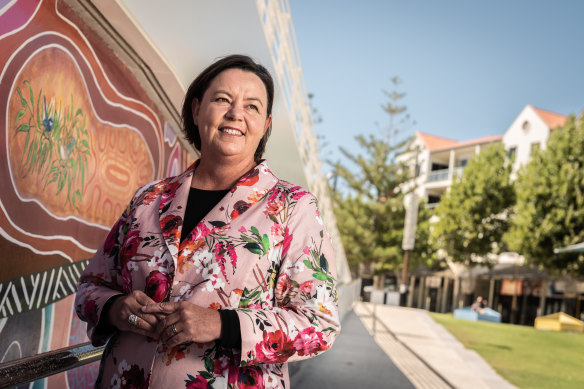 Federal Resources Minister Madeleine King has released the government's critical minerals strategy.Credit: Tony McDonough
China controls more than 80 per cent of the world's supplies of rare earths, a group of 17 elements used in advanced manufacturing including smartphones and weapons. China is also the destination for around 97 per cent of Australia's lithium, which is used in batteries including for electric vehicles.
The critical minerals strategy commited $500 million to support development of critical minerals projects – mining and processing – and stated that this targeted support would "help overcome market distortions".
A key goal, the strategy said, was to generate increased investment and collaboration with "like-minded partners".
"This includes working with international partners to build secure, resilient and sustainable supply chains that reduce market concentration," the strategy said.
Australia has some of the world's biggest known reserves of critical minerals, but local miners will need to secure billions of dollars to develop critical minerals mines and processing facilities.
The country is already one of the world's biggest lithium producers and ranks among the top nickel, cobalt, manganese ore and rare earths producers, but nearly all of it is shipped to Asia for processing into value-added products.
King said Australia must overcome major challenges to tap into the lucrative processing industry.
"While the potential is great, so too are the challenges," King said. "The strategy makes it clear our natural minerals endowment provides a foot in the door, but we must do more to create Australian jobs and capitalise on this unique opportunity."
European Commission president Ursula von der Leyen said last year that critical minerals were more valuable than oil and gas and that the bloc of nations "must avoid becoming dependent again, as we did with oil and gas".
The government is also reviewing Australia's list of designated critical minerals, which means they could be targeted for public financial support. The list currently consists of 26 minerals with "critical status' which are defined as "vital for the functioning of modern technologies, economies or national security and for which supply is at risk of being disrupted".
Australia's critical minerals list includes cobalt and graphite, used in batteries, zirconium, used in nuclear energy, and tungsten used in electrical components.
Cut through the noise of federal politics with news, views and expert analysis from Jacqueline Maley. Subscribers can sign up to our weekly Inside Politics newsletter here.
Most Viewed in Politics
From our partners
Source: Read Full Article