Rihanna currently reigns as the richest female musician in the world, according to Forbes. This incredibly talented music mogul has been contributing her signature sound to the world of music since 2005 and has become a globally recognized icon. Her incredible voice has been entertaining the masses for 16 years, and it has definitely generated more money than she could ever spend in her lifetime. Rihanna has mastered the art of generating millions upon millions of dollars, with her wealth filtering in from a series of different sources. Music was of course her primary love, and her initial claim to fame and fortune, but she has gone on to create a steady stream of income from sources such as her beauty line, Fenty, appearances, endorsements, and so much more.
So how does this 33 year old, super wealthy woman spend all her millions? You may be surprised…
6

Private Island

A post shared by FENTY BEAUTY BY RIHANNA (@fentybeauty)

When Rihanna wants some private space she does whatever it takes to get it, and the price tag doesn't matter. According to Star Insider, when it was time for her to record her album, she opted to rent a private island in England to get the job done. Dropping an impressive $20,000 to get the job done, Rihanna wasted no time shelling out the big bucks to cultivate her creative space.

RELATED: The 10 Most Expensive Things Rihanna Owns
5

Personal Chef & Trainer

Rihanna leads a very busy lifestyle and puts a lot of emphasis on healthy, clean eating. She may not have enough time to meal prep and make sure she has all the right ingredients for the type of cuisine she wishes to consume, but she sure does have the money it takes to invest in it. Rihanna is reported to frequently spend on her private chef, enabling her to enjoy freshly prepared, healthy meals at any time that she requires them. Famous chef to-to-the-stars, Debbie Solomon is hired at the steep price tag of $800 per day to provide all meals and snacks that are required. Of course, each perfectly prepared bite is tailored to meet Rihanna's expectations.

Healthy eating only goes so far, though. Rihanna pairs her healthy eating habits with her workout routine that keeps her in tip top shape. Thanks in part to celebrity trainer Jamie Granger, Rihanna's $1500 a day investment keeps her in her best physical form.
4

Property Purchases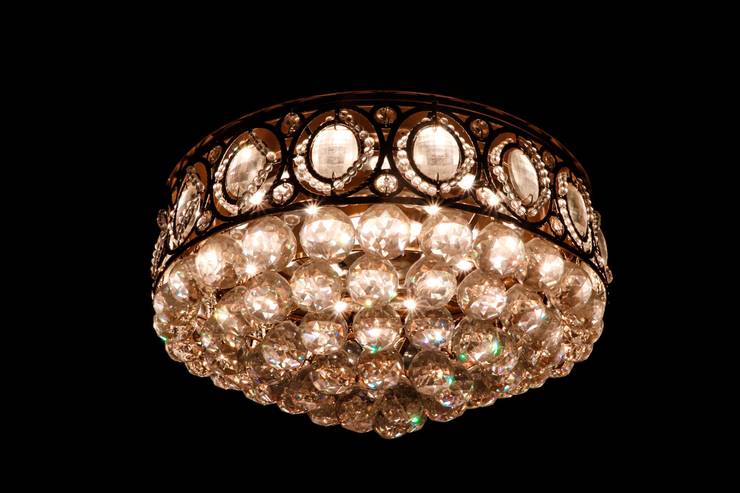 Rihanna likes to jet around the globe and spend as much time in her homeland of Barbados as she does in Los Angeles, California. Of course, that results in having multiple properties at her disposal.
Living in the lap of luxury is part of Rihanna's everyday experience. Her 7 bedroom, Los Angeles mansion, purchased in 2012 also boasts a 20 car garage for all her luxury rides. She has 9 bathrooms to select from, and of course, every room is furnished with the finest fabrics and most elaborate furniture items you'll ever find. The $12 million property features a stunning pool, rolling grounds, and spectacular views.
This wasn't her only Californian adventure, though. Rihanna purchased property in the highly esteemed Hollywood Hills, spending to the tune of $6.8 million dollars for a 7,130 square foot estate that sounds like more of a resort than a residence. This property includes its own massive movie theatre, and an in home spa that's better equipped than most that you'd find anywhere in the city.
Rihanna's London home just made the headlines as well, selling for a jaw dropping $41 million!
Never straying far from her roots, Rihanna also owns a property in her home town of Barbados, and what a property it is! Although it's defined as a luxury condo, this beachside residence is 10,000 square feet of stunning decor on the inside, and beautiful views to the outdoors. There are multiple balconies as part of this condo, with the majority of them facing Rihanna's private beach. There's a full gym and ample space for visitors, and party-hosting, and Rihanna takes full advantage when hosting her celebrity guests. The price tag for this gorgeous tropical paradise sits at a jaw-dropping $22 million.
3

Car Collection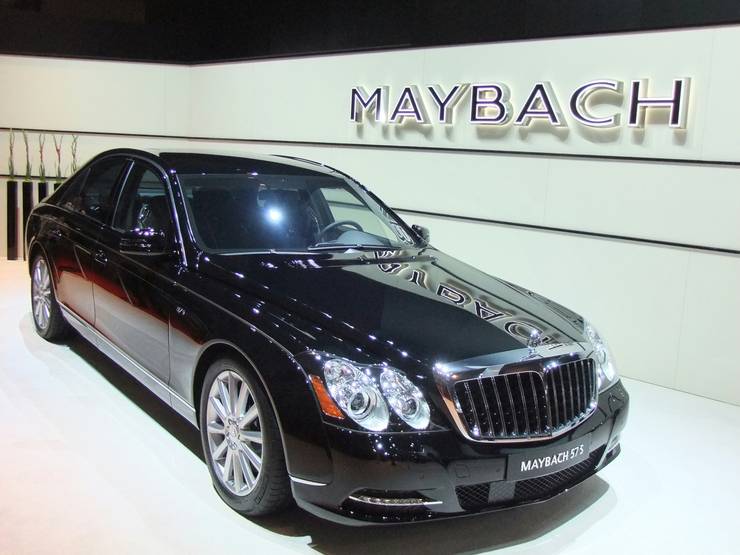 Rihanna's 20 car garage is stocked full of luxury vehicles, adding up to what Stars Insider reports as an $8 million car collection.
Rihanna's taste in cars seems to span across two major categories; pretty and fast cars, and big bad statement vehicles. In the pretty and fast section, she has pared her Ferrari 458 Italia valued at $200,000, a Porsche 911 that costs $92,000), and of course, a Maybach 57S that set her back at least 200,000.
Her big, bad, statement vehicles include a Suzuki Jimni, a Chevrolet Suburban, and a Mercedes S-Class as well. Her two most pricey larger vehicles are the Mercedes G-Wagon which rings in at $150,000 , and a Cadillac Escalade valued at $80,000.
2

Hair And Beauty

Being rich and famous means Rihanna can't go anywhere without being photographed by fans and paparazzi. It's a good thing she invests $1 million in the upkeep of her aesthetic appearance each year. Yes, that's correct, Rihanna drops a cool million annually on her hair, beauty treatments, and nail styling.

Her hair extensions and hair treatments are continuously upgraded, and Cheatsheet reports roughly $50,000 a week being allocated to beauty treatments alone.

Nails and other beauty secrets are added to the equation, and are part of this big million-dollar bill.
1

Yachts, Strip Clubs, And Fun

There's no doubt that Rihanna had to work very, very hard to generate her $600 million fortune. It seems that she truly enjoys the fruits of her labor, as she is known to party hard and spend freely when she is enjoying her time off. This includes a $3000,000 a week luxury yacht rental that swept her and her friends into the luxurious French Riviera for a retreat.

She spends quite lavishly when she's party on land as well! When she went to a Miami strip joint with Drake, the singer reportedly dropped $8,000 in a very short period of time.

Not showing any signs of slowing down, it's expected that Rihanna's fortune will continue to grow, as will her spending habits.

READ NEXT:  10 Celebrities Who Support The Free the Nipple Movement

Sources: Stars Insider, Cheatsheet, Business Insider, Bon Appetit

Source: Read Full Article