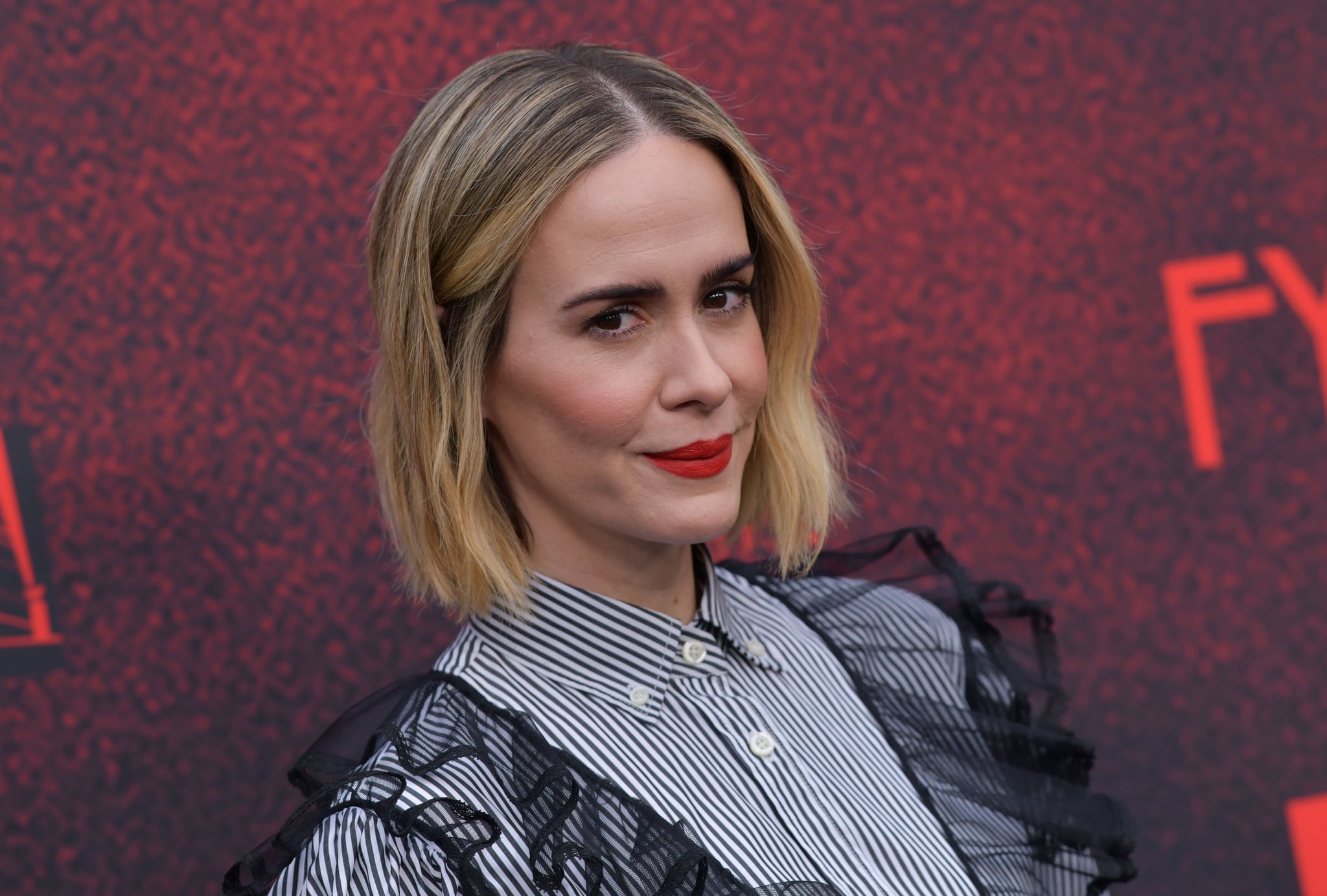 Image Source: Getty / Chris Delmas / AFP
Is a season of American Horror Story without Sarah Paulson even a season at all? The actress has so far appeared in all eight seasons of the anthology series, so when it was recently announced that she would not be appearing in a significant role for this forthcoming ninth season, American Horror Story: 1984, fans were shocked, bewildered, upset! A few new theories, however, posit that Paulson will briefly appear to reprise a beloved character from earlier seasons.
Unsurprisingly, not too much is known about 1984, but the season will replicate the tone of slasher films from that decade. A first teaser recently offered a glimpse into the delightfully campy characters Emma Roberts, Gus Kenworthy, Cody Fern, Billie Lourd, and more will be portraying.
These various characters will presumably be victims of some murderous villain, and one fan theory predicts that Paulson's Lana Winters will pop up to interview any remaining survivors. If you'll recall, Winters is a journalist introduced in Asylum, and she went on to detail her horrific experience at Briarcliff Manor in a book titled Maniac: One Woman's Story of Survival. The character later made a cameo in Roanoke, and was mentioned in Cult — so there is a precedent for this sort of thing.
Source: Read Full Article