Italy has faced multiple accounts of vandalism this year across some of its most hallowed sites. Back in June, a couple on holiday carved the words "Ivan + Hayley '23'" on one of the arches of the Roman Colosseum, while in that same month, an American tourist threw a e-scooter down the Spanish Steps, causing $26,000 USD in damage. Tourists are back at it again, as two German students defaced Florence's historic Vasari Corridor along the river Arno.
The incident occurred earlier today at 5:20am (local time), when the two unnamed suspects, who were a part of 11 students staying in one of the city's Airbnb's, vandalized the 460-year-old corridor by spray-painting "DKS 1860" — which refers to the German football team, TSV 1860 Munich. While it is unclear, and highly unlikely, that the students were actually affiliated to the third division club, Florence mayor Dario Nardella lambasted the incident, calling it a "shameful act of vandalism."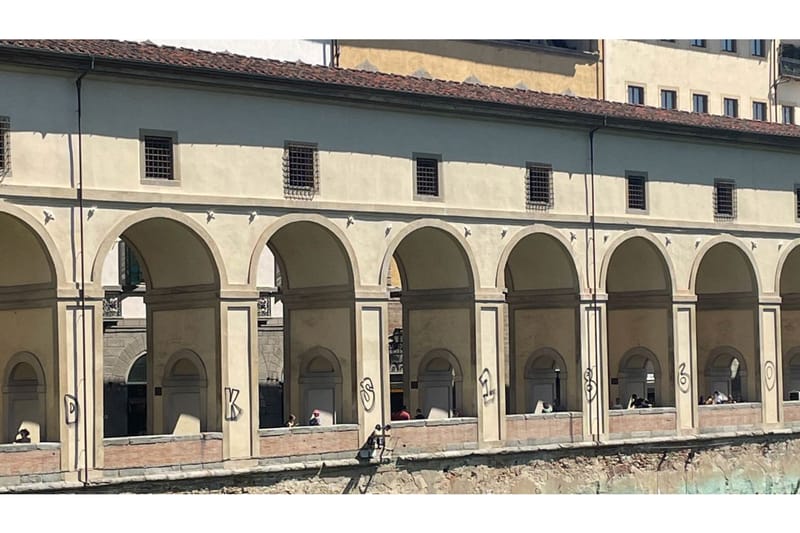 Uffizi Galleries
Built in 1565 by Italian Renaissance painter and architect Giorgio Vasari, the Vasari Corridor was once a secret passageway connecting homes in the Boboli Gardens to what is presently the Uffizi Galleries, which at the time was a governmental building for the ruling Medici family.
The suspects in question, aged 20 and 21, were tracked by surveillance footage from Italy's Carabinieri military police. Authorities estimate that the damage to the corridor will amount to $10,800 USD in repairs.
In other Renaissance-related matters, Sotheby's will auction the library of acclaimed scholar T. Kimball Brooker, including an early manuscript of Leonardo da Vinci's Treatise on Painting.
Source: Read Full Article