It's very common that when conversing with the post-90s generation about their favorite basketball players that they'd likely name off someone like the late NBA legend Kobe Bryant or four-time champion LeBron James. However for Rocky Zhang — an
Xintian/Hypebeast2 of 2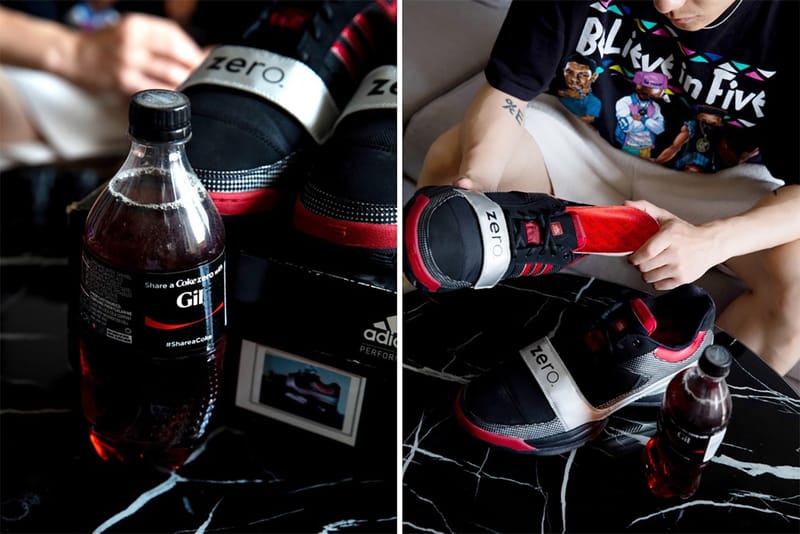 Xintian/Hypebeast
Hypebeast: How did you get into sneakers?
RZ: I would say it was because of my friends. Earlier in elementary school I was more into football, but over time I noticed they would always be watching the Slam Dunk contest every year and that struck me to start paying attention to basketball. I still recall reading the NBA Time and Space magazine in my elementary reading room as well as a friend of mine telling me that Kobe's hoop shoes were inspired by the Audi TT sports car. Those moments are so novel to me.
Do you remember what your first pair of sneakers were?
I got my first pair during my first year of junior high school when I was studying in Nanjing. When I had time, I would go to the shopping malls in Xinjiekou to look at the sneakers — even the fake shoe stores in Lady Underground shopping malls. I remember being very excited when I first saw the adidas T-Mac 4 in-person, but it was really expensive. In the end, I persuaded my parents to buy me a Team Mac 1 and that was my first pair. I wore those shoes to school to play ball in and they were worn out in less than a month.
Gilbert Arenas usually isn't the first person that comes to mind for most people when naming their favorite hoopers. What drew you to "Agent Zero"?
I first started paying attention to Arenas around 2004. As his exposure increased, I read more stories about him before he became famous and resonated with his classic "No Impossible" advertisement. Both were very motivating to me. What attracts me most about him is his absolute devotion and confidence. He was an under-appreciated second-round rookie who became an All-Star starter and an MVP contender in just a few years. He was a high-profile "big mouth," but every time he backed it up with amazing performances such as scoring 54 points vs the Suns, and scoring 60 points against the Lakers and bowing to the crowd afterwards. I was also a mischievous person when I was in school, so Arenas' naive and immature personality appealed to me.
My love for Arenas grew even more after he faded out of the NBA. Later on in life, my school and work experiences weren't always smooth, but I always used his story to inspire myself. Additionally, you look at all of the top point guards in the NBA today and they all use the ultra-long three-pointers as their weapon. I love how Arenas was ahead of his era in many ways and was one of the first players to do this.1 of 3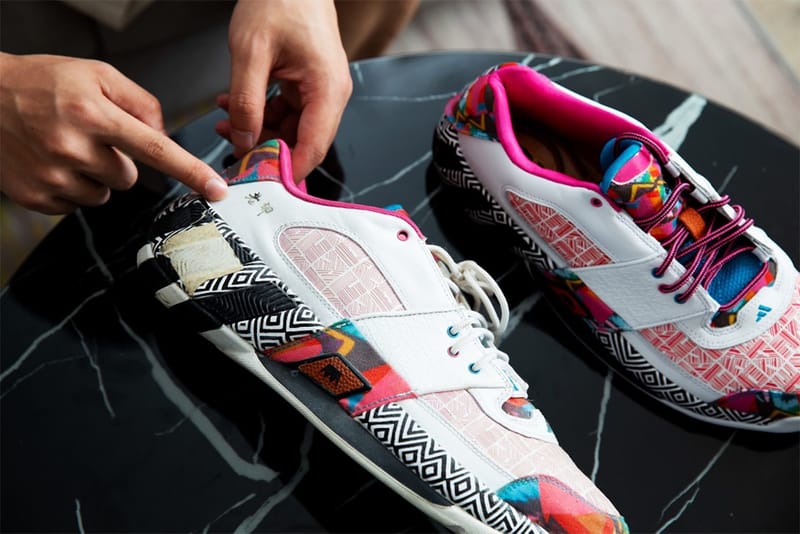 Xintian/Hypebeast2 of 3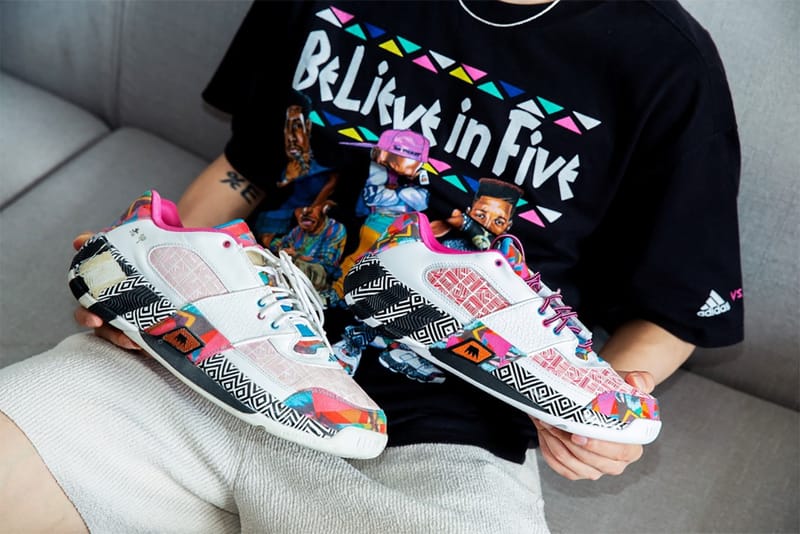 Xintian/Hypebeast3 of 3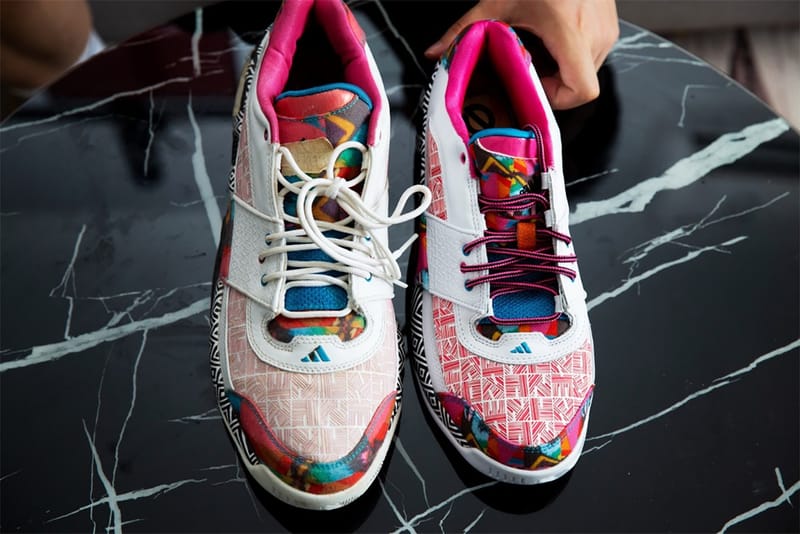 Xintian/Hypebeast
Arenas has many legendary moments and controversial situations in the league. What is the one that impressed you the most?
One that impressed me the most was when he wore the "two bars" adidas to the All-Star Game. At that time, he deliberately painted out a bar on the adidas logo in order to put pressure on the brand to give him a signature shoe. This was definitely a bit of a naive move on his part, but it showed his full confidence.
How did you feel when you found out that he was going to play in the CBA?
I must have been very excited. He eventually joined the Shanghai team so I bought season tickets for without any hesitation when I went to college in Hangzhou.
I took a pair of Gil Zeros with the reverse crown to him and asked him to sign them. He was a little surprised because the shoes were so limited that he didn't even have them himself, and I agreed to get him a pair in his size. I was able to gift him his "Reverse Crown" and "Las Vegas All-Star" Gil Zeros in a size 13, and wrote his name and nickname in Chinese on the heels.
How many pairs of Arenas sneakers do you currently have?
There should be about 100 pairs in total and I have two to four pairs of some styles, so that I can wear some and collect others. A more meaningful pair is his second-generation signature shoes titled the TS Lightswitch Gil. At that time, the internal name of this series was Gil 2 Zero. Since it was the second generation of Agent. 0, only a total of 20 colorways were made at that time, and I'm the only person in the world with all 20 colorways.
My most coveted pair is my "Coke Zero" colorway because Arenas was about to become the spokesperson of Coke Zero at that time, but this was never released. There is also the Gil 2 Zero that appeared on the cover of SLAM magazine which at the time, was only given to SLAM's editorial department. However, the brand recently remade this Gil Zero Restomod iteration and dropped it to the public.
Besides sneakers, what other collections document your love for Arenas?
In addition to the sneakers, I also have his jerseys from various periods. Because he was more of a friend than an idol to me later, and I even had his cell phone number to contact him at any time, I wasn't as excited about collecting his autograph or in-game jerseys and sneakers as before.1 of 2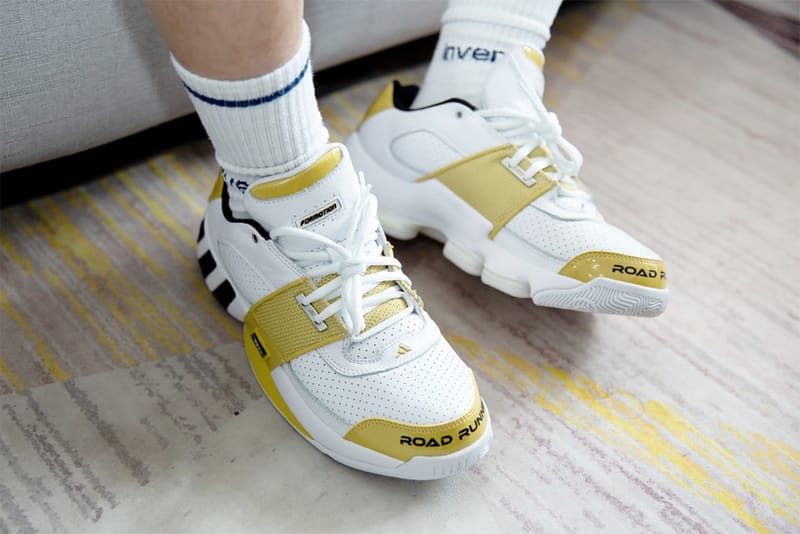 Xintian/Hypebeast2 of 2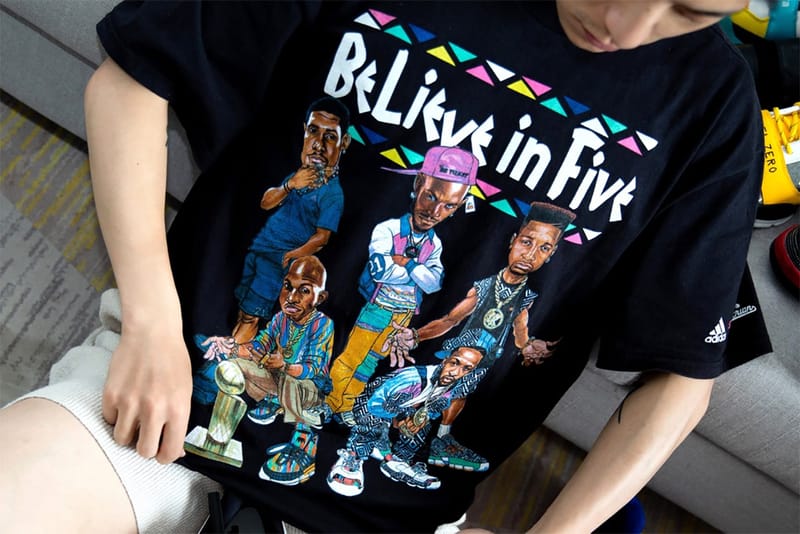 Xintian/Hypebeast
The adidas Gil Zero finally got a retro release this year. Considering that the relationship between Arenas and adidas was a bit rocky, was getting his shoes to return difficult?
The return of his silhouette was a joint effort, and the final decision rested with the product department. As we all know, the gun issue has always been a very sensitive issue in the United States, and the most important event that made Arenas fade out of the league at that time was that he took the gun to the locker room, so adidas' headquarters wanted to tread lightly on this. In addition, the product department wasn't sure if it was going to bring enough business to the company.
I have to thank Derrick Rose for the shoe's comeback, because in 2019 I was responsible for releasing his 50-point commemorative boot which was very successful and sold out in minutes. After that the product department was more willing to listen to my opinion and I eventually convinced them that we needed the Gil Zero to return.
You went from writing letters to adidas in high school to joining the company almost ten years later. Did your real work experience give you a new understanding of the brand or the sports industry?
It can only be described as "a world away". I think it's amazing that many of the ideas I wrote to adidas that year ended up becoming a reality in this industry. For example, at that time, I suggested that adidas should refer to the rules of the Olympic bid and let sneakerheads in several cities form their own teams, tell their collection stories and design new color schemes.
A few years later, Nike made its Sneaker Battle "Shoe Race", which is basically the same as the rules that I conceived at the time. There are many similar cases, which is a very strange feeling to me, as if my prophecy has been fulfilled, which makes me think that I was suitable for this industry. Instead of saying that I chose this industry, it's better to say that this industry chose me.
With the increase of age and knowledge, I feel that I don't like sneakers as much as I used to because, to be honest, there are less and less products with authenticity. I'm an environmentalist and I hope more people can buy what they need and really put their heart into it instead of spending too much on a whim. It also makes me happy to see more eco-friendly products like Parley's product line accepted by the masses.1 of 3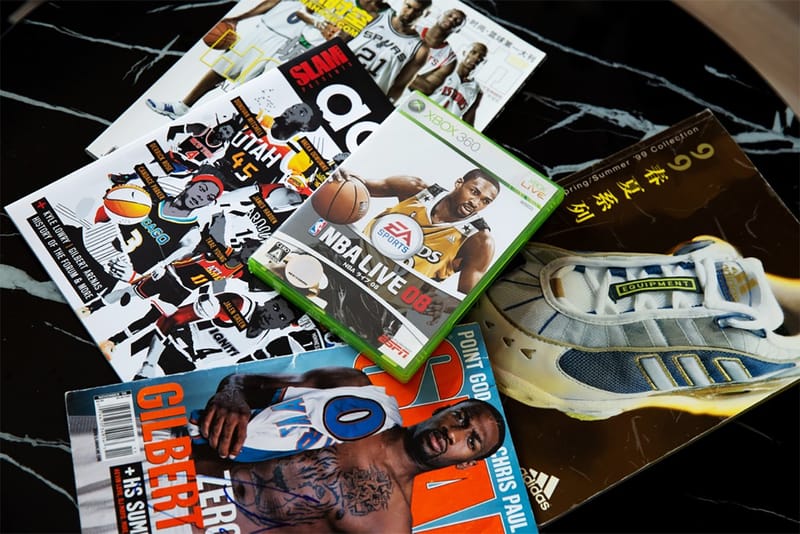 Xintian/Hypebeast2 of 3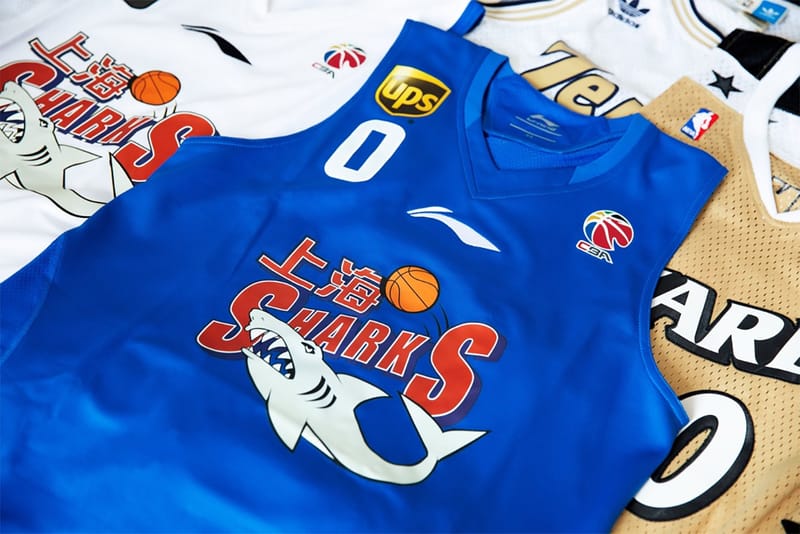 Xintian/Hypebeast3 of 3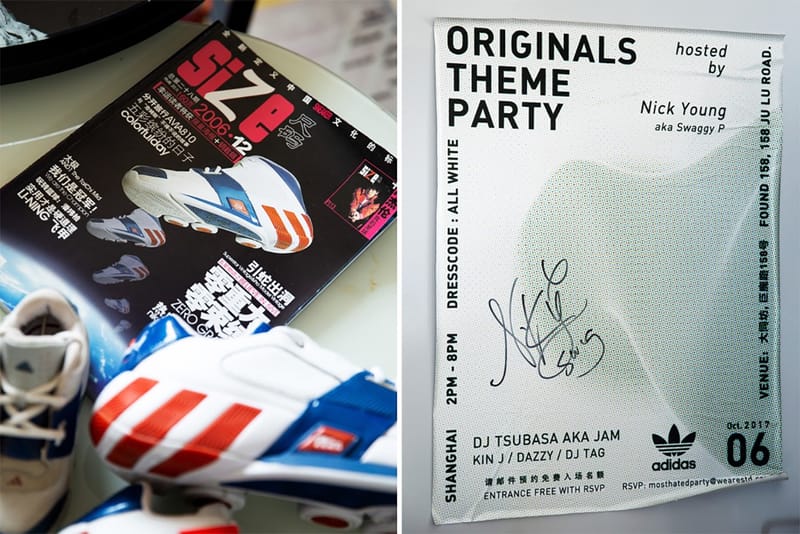 Xintian/Hypebeast
You seem like someone that's unafraid to express your opinions even though they might not be accepted by everyone. What drives you to keep doing these things?
As I said earlier, Arenas' has had a big influence on me and I will always stick to what I feel is right and carry somewhat of an arrogant attitude. And because of this I'll never shame others for putting forth ideas even if I don't think they're right.
What're your thoughts on sneaker culture becoming more commercialized?
It's undeniable that sneaker culture is becoming more commercialized and some people are out here trying to buy products to appear "cooler." I'm not really a fan of it, but it's just where the space has gone.
This issue of Sole Mates was originally posted on HYPEBEAST CN and has been adapted accordingly.
Source: Read Full Article