Scott Disick opens up to Kourtney Kardashian about why he's heading to rehab again during a clip released ahead of Thursday's episode of "Keeping Up With the Kardashians."
Disick reportedly checked into rehab back in April. His stay was cut short in May, after a staff worker at his rehab facility sold a photo of Disick, prompting his immediate departure from the center.  
Before all that happened, the "Flip It Like Disick" star was filmed telling his ex ― who was "a little caught off guard" by his decision ― that self-isolating for COVID-19 in part led to his decision to go, in addition to Disick wanting to heal from past "family traumas." 
"This whole COVID staying in ― like no structure ― it just doesn't work for me," Disick is heard saying on a phone call with Kardashian, with whom he shares three children. 
"It's like making me feel like I just can't handle staying home not working," he continues, adding that he rented a house in Malibu "for an escape," though it unfortunately turned into a "shit show" with paparazzi. 
View this post on Instagram
selfie selfie
A post shared by Kourtney Kardashian (@kourtneykardash) on
"I'm just tired in my mind," he explained in a confessional. "I'm thinking ― I wasted all this time, I can't have any privacy, I can't have any time to myself. I just can't handle having nothing really to do."
"And the truth was, I started feeling more and more anxious, more and more depressed," the 37-year-old added. "Like I was gonna do something bad if I didn't figure something out or take myself out of this position. I think now is the time to work on it."
Disick said that he wanted to work through some lingering traumas and issues in order to be there for his own family. 
"I go to therapy every week but I never have any breakthroughs and I never feel happy. You know what I mean? Like I just didn't grieve my parents correctly or give it enough time," he told Kardashian, referencing his parents, Bonnie and Jeffrey Disick, who died within three months of each other in October 2013 and January 2014. 
"A couple of people told me about this place that specifically deals with, like, past traumas and I just wanna learn how to deal with everything the right way," Disick said, as Kardashian agreed to take their kids for the month or so that he wanted to go. 
In the preview clip, the eldest Kardashian explains why she was "a little caught off guard" by Disick's decision to head to rehab on his own. 
"For the first time Scott isn't being asked to go away," she said. "He isn't having an issue with alcohol or drugs and it's like his idea, so I think it feels really different."
"And I want him to be the best that he can, you know, for my kids and for himself and for me. And so I'm more than happy to support him in any way that I can," she added. "This time I think it's really, like, bringing up important work that we all have to do."
Though reports speculated that Disick was in rehab for substance abuse issues, the reality star's lawyer Marty Singer told People in a statement that Disick was actually there to "come to terms with and deal with the pain" of his parents' deaths, echoing what he said in the "KUWTK" clip.
"Shockingly as a result of the HIPAA violation of the facility and his violation of privacy, he has checked himself out and is immediately returning home," Singer said at the time, referring to the employee who photographed Disick. "We are alarmed by this extreme invasion of privacy and plan to take immediate legal action."
The "Keeping Up With the Kardashians" Season 19 finale airs Thursday, Nov. 12, at 8 p.m. ET/PT on E! 
RELATED…
Related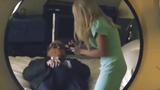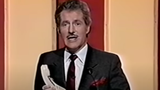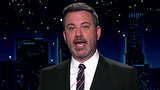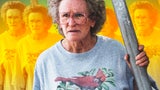 Trending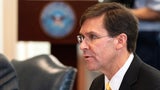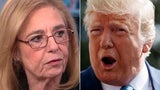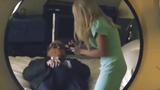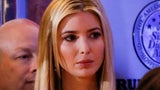 Source: Read Full Article