Never sleep on a good ol' fashioned yard sale or antique shop. They may seem unassuming and unspectacular, but there is always a jewel of an object waiting to be found. So was the case recently in the past, when a Ming Dynasty bowl was discovered at a yard sale in Connecticut. Similarly and perhaps even more eye-opening, an authentic sketch by legendary German Renaissance painter, Albrecht Dürer, was found at a yard sale in Massachusetts.
Following along this trajectory, a chandelier by Alberto Giacometti is set to hit Christie's upcoming London sale, where it is expected to garner roughly $3m USD — a massive leap from the £250 GBP / $700 USD the original owner paid in the 1960s. The buyer of the artwork, John Craxton, was certain that it was authentic when he noticed the details of the lighting fixture, which closely resembled the one his late friend, British art collector Peter Watson, had commissioned.
"Peter Watson came into his fortune when he was quite young, after his father died, so he had the freedom to explore what he was very passionate about, which was art and literature," said Michelle McMullan, a senior specialist at Christie's London in an interview with Artnet News.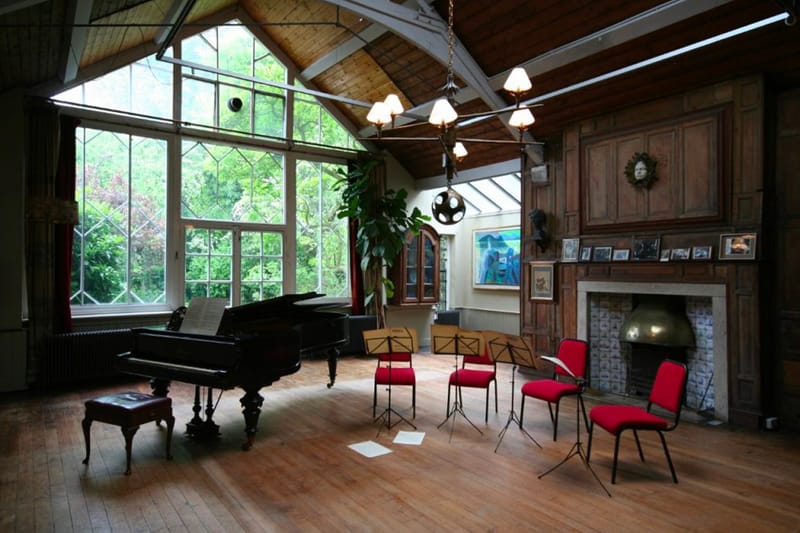 Christie's
Collector, art patron, magazine cofounder, it's rumored that Watson commissioned the Giacometti piece after a trip to mainland Europe in the late '40s, where he was particularly fond of the Surrealism movement. "You can kind of see it in the sculpture, which combines what Giacometti is doing in the '40s and the naturalistic elements of his decorative arts with the ball hanging from the bottom," McMullan added.
Giacometti is chiefly known for his sculptures, but he recurrently dabbled in creating utilitarian objects throughout his life, such as the Chandelier for Peter Watson. For over the past 50 years, the artwork hung from Craxton's music room in his Hampstead home in London, until it was finally authenticated after his death in 2009.
The chandelier is currently on view at Christie's New York until January 31 and will be up for auction during the 20th/21st Century: London Evening Sale on February 28.
Elsewhere, Sacha Jafri will send the first official artwork to the moon.
Source: Read Full Article