"I think I'm quite an unusual designer," admits Marc Newson. We're speaking off the back of his new task chair for Knoll, which debuted in late June and is set to launch to market in September. Within a couple of weeks of the chair's soft launch, the Australian designer also took over the Gagosian gallery's London store, filling it with limited-edition pieces and collectible items. The juxtaposition of the two situations – one a launch for an office chair, and the other, an exhibition of sorts showcasing chairs made from glass – prompted the question of whether or not Newson, now 58, prefers designing to the constraints of a consumer product, or if the conceptual nature of gallery work is more fulfilling. "I'm unusual in that I appreciate both," he continues. "Both bring about different opportunities – when I'm designing an object that is barely a piece of furniture, for Gagosian, it doesn't really have to do very much – I just need to like it."
Newson and I are speaking on the phone as he walks to a morning meeting. We begin our conversation by talking about his new release with Knoll, which is simply named the "Newson Task Chair". As expected, the design is a masterclass in ergonomics. Overall, the support it delivers is intended to be unrecognizable to the eye. Its cantilevered shape hides all of the chair's mechanisms underneath the seat, while a honeycomb-shaped back has been made from elastomeric material – creating a hammock-like effect that offers comfort and structure at the same time. "In many ways, due to its complexity, a task chair represents a kind of holy grail for designers of furniture," he says.
1 of 3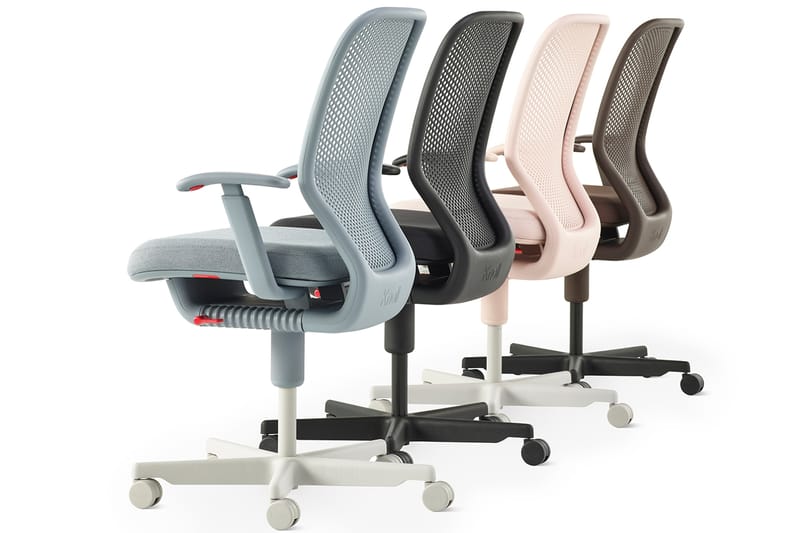 2 of 3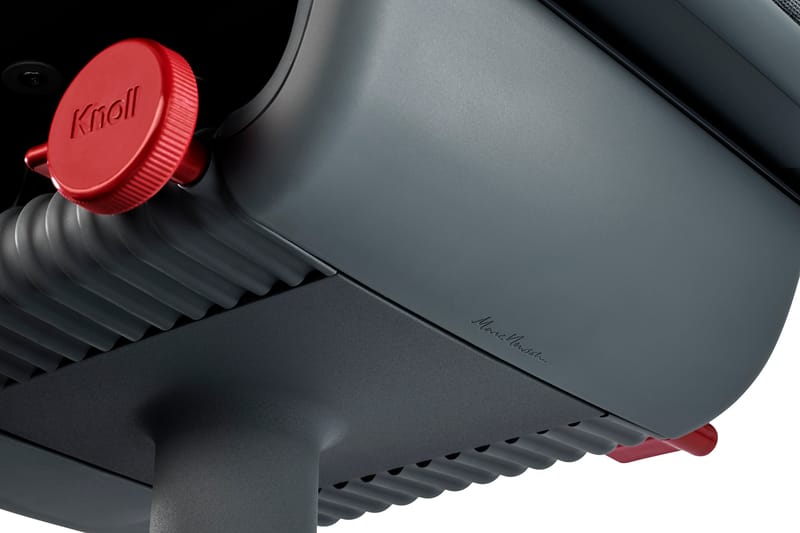 3 of 3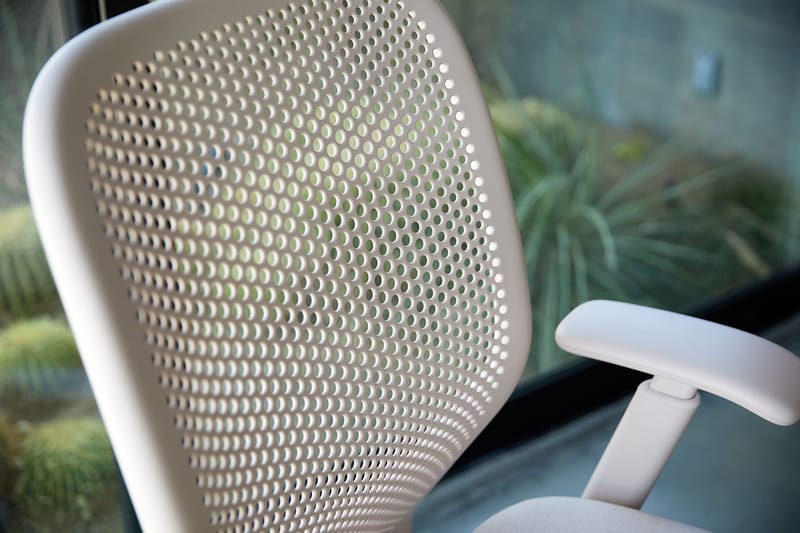 Sydney-born Newson was approached by Knoll to create a task chair some 10 years ago. Unbeknown to some, the process of creating a chair of this typology can be incredibly long-winded due to the legislation attached to requirements, which differs from country to country. Throw a global pandemic into the mix, and you're looking at a very drawn-out process. "The landscape when we started working on this chair was a very different one to what it is now," he says. "People were happily trotting off to their offices with absolutely no idea about what was to unfold, in terms of having to work differently." At the time, offices were still commonplace; our dining tables were reserved for meal times; bedrooms weren't doubling up as boardrooms; and the only chairs that mattered with the dining, the arm, and the sofa. For many of us, the look of an office chair didn't matter so much, as it wasn't going to be in our homes. Flash forward to 2020, and suddenly, the office and the home became blended, and Newson's design needed to cater to an entirely different environment, in terms of its presence and aesthetic.
"A task chair represents a kind of holy grail for designers of furniture
"The task, if you'll excuse the pun, remained the same in an ergonomic sense, because people are still people and they haven't changed biologically that much in 10 years," he says. "The thing that became different, is that people don't just want to work on these chairs, they now want to relax on them – and they need to do much more these days, given that they'll likely end up in a domestic environment."
Across the course of his career, working to stringent restrictions has become commonplace for Newson. In fact, it's a situation the designer says he has become fond of – "I don't mind boundaries, as I enjoy the challenge of being able to express within them", he says. Newson traces his interest in design back to being a young child when he would create homemade go-karts from found objects, and roll them down the hill nearby to his childhood home. Later, as he approached his teenage years, he was gifted a watch from his uncle. "The first thing I did was dismantle it into pieces and rebuild it into a new case of my liking, which was a very kind of crude perspex lump."
"The most important part of what I do is about contemporary culture"
From garage scavenger to university graduate, Newson's interest was solidified when he attended the Sydney College of the Arts, where studied jewelry and sculpture. Upon his graduation in 1984, and having received a grant from the Australian Crafts Council, he exhibited a work named the "Lockheed Lounge", which featured riveted aluminum in the form of a chaise longue, and went on to become one of his best-known pieces, as well as a four-time world record breaker for prices at auction for work created by a living designer. Six years later, he moved to Paris to set up a studio, and in 1997, he relocated to London to set up Marc Newson Ltd alongside business partner Benjamin de Haan.
Since, Newson and his team have worked across a diverse span of sectors – from fashion to technology, and transportation to handcrafted gallery works. His collaborations with brands are equally impressive, too, and he can count Louis Vuitton, Montblanc, Hermès, Nike, Hennessy, Dom Pérignon, Jaeger-LeCoultre, and Beretta among many of his long-standing partnerships. His friendship with Jony Ive, which began after the pair met in Tokyo, saw them join forces during Ive's time at Apple. Newson was brought on as Designer for Special Projects and was behind the first-ever Apple Watch, launched in 2014. 1 of 4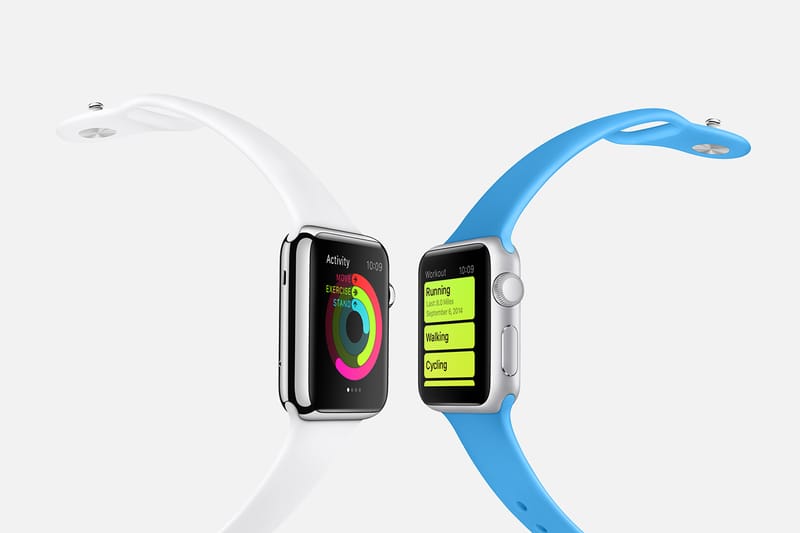 The launch of the first Apple Watch in 20142 of 4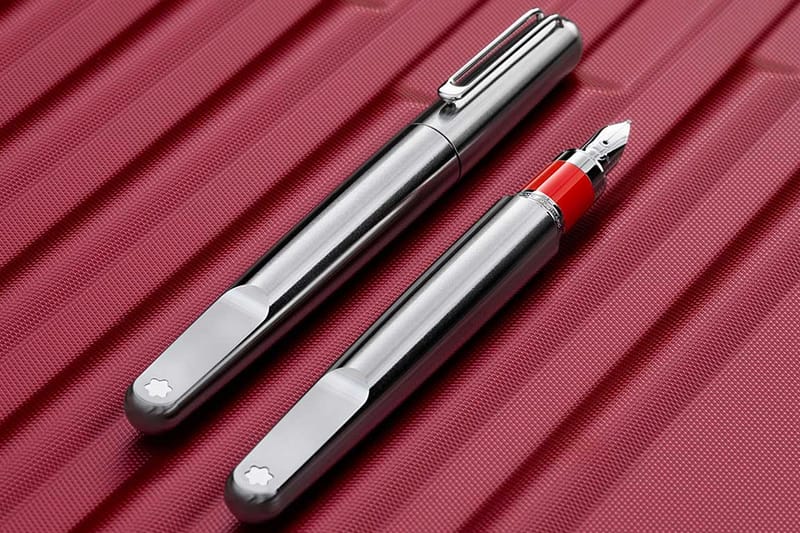 One of Newson's collaborations with Montblanc3 of 4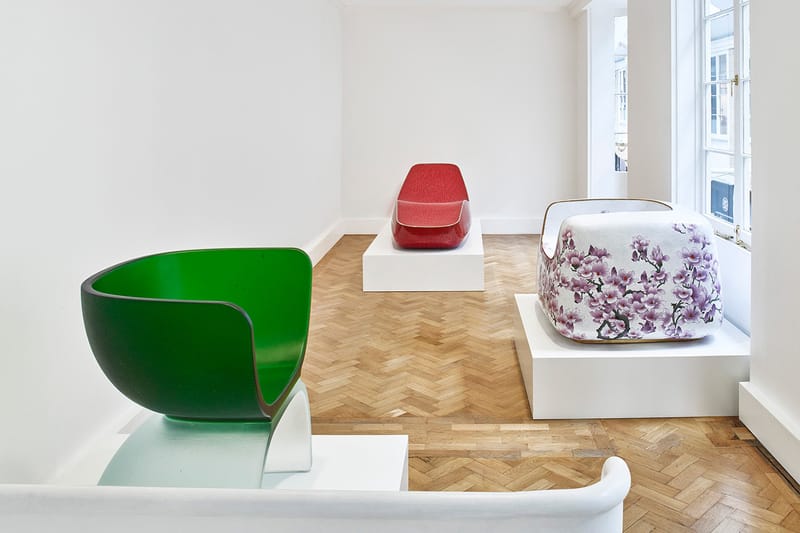 His recent Gagosian Shop takeover4 of 4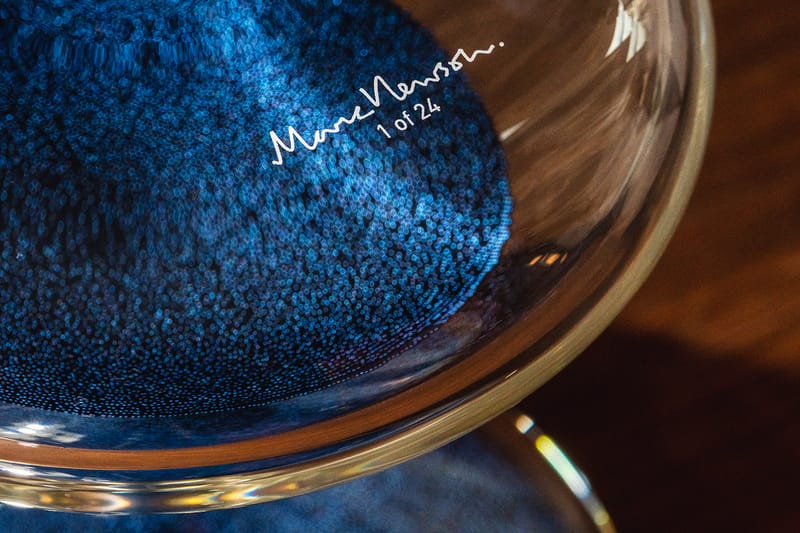 A collaborative hourglass with Swiss watchmaker De Bethune
His career has spanned over 30 years now, yet his output continues to remain both relevant and successful. Newson himself credits this to having a keen interest in the broader cultural context. "​​I've worked on many different things in my lifetime, and that's not because I can do many things, or because I'm a jack of all trades," he says. "It's because I intrinsically feel that the most important part of what I do is about contemporary culture, and it's about having a really, really good understanding of all aspects of contemporary culture, whether that be architecture, fashion, engineering, or design in the strictest sense."
The world may have changed beyond recognition since Newson embarked on his career, but his motivation, he says, remains the same as it has done from day one. "My yardstick is to always think of whether or not there is a need for something to exist, and if so, would I go out and buy it. I think the best we can do as designers provide a better choice – no matter the output."
Source: Read Full Article