Hublot has entered the kitchen with a limited edition watch made from the uniquely patterned steel favored for knifes by the world's top chefs.
The Hublot Big Bang Unico Gourmet is a 200-piece limited edition with a case and bezel made from Damascus Steel, which displays each and every one of the folds that make for some of the most resilient steel on the planet, used by armorers and swordsmiths for centuries and now adopted for the best chef's knives.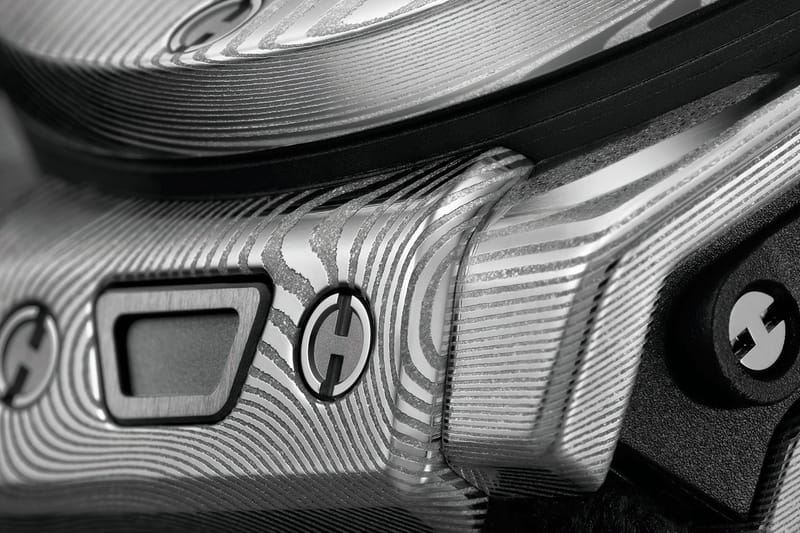 The culinary theme continues on the velcro-fastened strap, which is cut from the fabric of chef's aprons.
For the launch of the watch in Paris, Hublot tasked Anne-Sophie Pic & Yannick Alléno – two of its Michelin-starred associates – to create a dinner befitting the watch for 100 guests.
Rather than being in the Syrian capital where the technique originated in 300BC, the steel used for the Hublot Big Bang Unico Gourmet is made in Sweden by Damasteel, a folded and hammered mix of 304L and 316L alloys, creating a pattern that is unique in each use.
The Big Bang Unico Gourmet is available now via Hublot retailers, priced £19,900 GBP (approximately $22,000 USD).
In other watch news, legendary pearl Patek Philippe comes up for auction in Dubai.
Source: Read Full Article