I'm not exaggerating when I say that little Stormi Webster is the cutest baby on this entire planet. Sorry, it's just a fact and I don't make the rules.
I mean, come on.
Well yesterday, Kylie Jenner supplied us with new Stormi content and its on a level of cuteness I never knew existed.
Alongside a caption revealing that she and boyfriend Travis Scott had taken their daughter "on an adventure", Kylie shared a series of completely adorable photos of Stormi as well as a video which has broken my heart and must be watched by everyone immediately.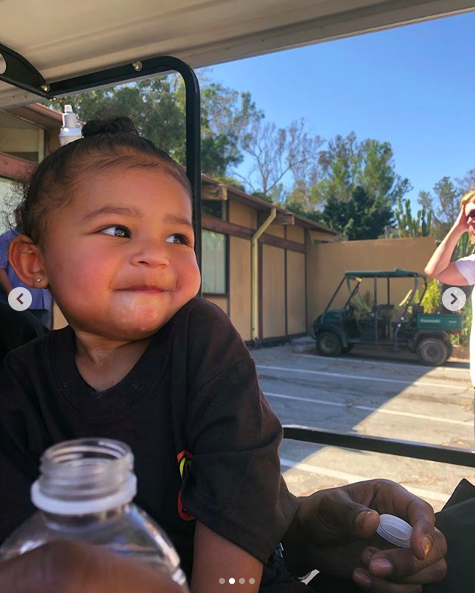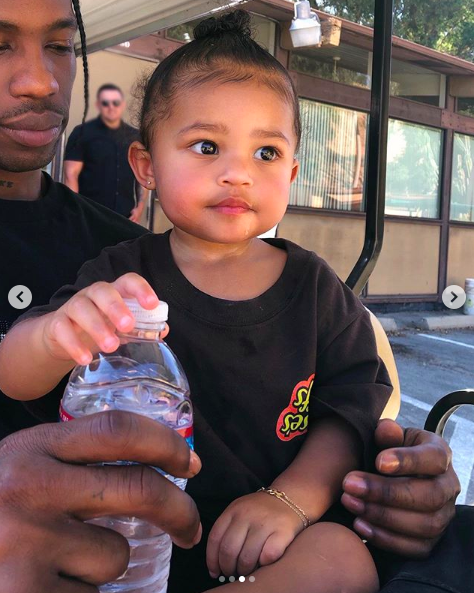 "Ugh I love this little girl so much," Kylie continued in her caption. "Not only do I think she's the cutest thing in the world..she's got the sweetest, smartest, most special little soul ??"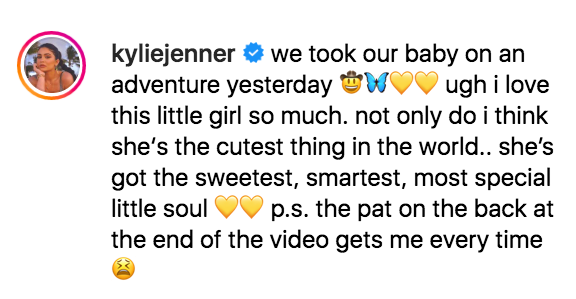 Of course, as the post racked up over eight million likes, Kylie's famous family and friends popped up in the comments to express just how cute they found the images and video.



But one celebrity who appeared in the comments was a certain Mrs Hailey Bieber who married Justin in September last year.
And she revealed in her message that the post had given her serious "baby fever".

Of course, fans immediately spotted the comment and within hours it had amassed almost 3000 likes and over 400 replies — most of which asked when a baby Bieber might be on the way.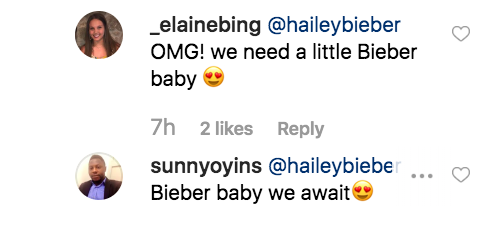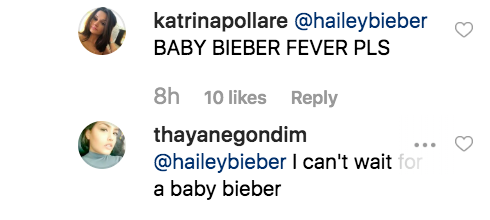 However, just two weeks ago Justin hinted on Instagram that while he definitely wants kids with Hailey, he's in "no rush".
Alongside a photo of the pair on a date, Justin wrote: "Love dates with you baby…one day I'll be doing daddy daughter dates…not hinting at anything soon I'm not in a rush. I just wanna enjoy you by yourself for a while!"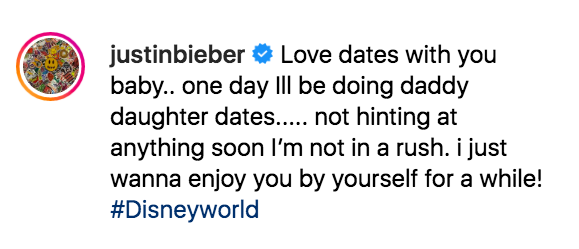 Looks like we might be waiting a little longer for a baby Bieber after all…
Ellie Woodward is acting celebrity editor for BuzzFeed and is based in London.
Contact Ellie Woodward at [email protected]
Got a confidential tip? Submit it here.
Source: Read Full Article