Nigerian superstar Fireboy DML topped the charts once again this year. "Peru," his unmistakable hit single, saw him become a household name for Afrobeats artists and enthusiasts alike. Remixes of the song that included features from Ed Sheeran, Blxst, and 21 Savage further propelled him toward the international spotlight, with the track climbing up to No. 1 on the Billboard U.S. Afrobeats Songs chart during the summer.
Since his previous records, 2019's Laughter, Tears & Goosebumps and 2020's APOLLO, Fireboy has solidified his presence as an "Afro-life" pioneer with his contemporary spin on Afropop, R&B, dancehall, reggae, and more. The globalization of Afrobeats has put burgeoning talent on the map faster than ever and Fireboy sought to keep a steady momentum right at the forefront. Breakthrough releases like "Vibration," "Jealous," and "Tattoo" made up a few of the many accolades from his foray into music.
Now at an even greater peak, Fireboy has been riding the wave of his third album Playboy. The light-hearted, electrifying project not only marks another genre-bending effort, but also his knack for authentic self-expression and honest lyricism. With three albums in three years, it's clear that Fireboy shows no signs of losing steam as he proudly pushes African and Afrobeats culture to the rest of the world.
Hypebeast recently linked up with the acclaimed singer-songwriter to discuss how life has been since Playboy released and how he continues to make history as one of the leading Afrobeats artists of the generation.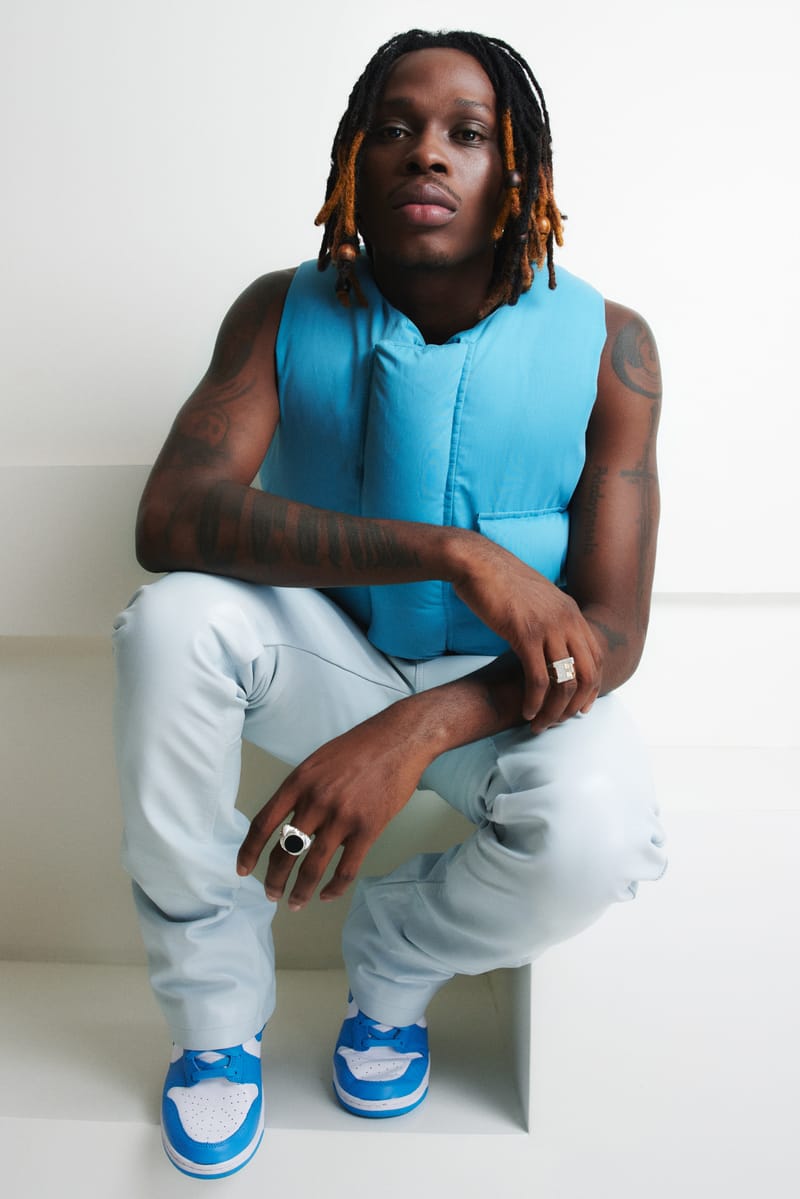 Benjamin Askinas
Hypebeast: How has life changed for you since Playboy released?
Fireboy DML: It's amazing. I'm in a new phase in my career and my life. I'm just learning to enjoy the simple moments.
Most listeners would assume Playboy is about breaking hearts, but that's not necessarily the case. What was the message you were trying to convey?
Honestly, it's a mix of everything. In the grand scheme of things, it's really about me learning to accept, lean into, and enjoy my superstardom. Apart from that, the album is me trying to remind myself not to be too cautious or too much of an overthinker. I wanted to focus on coming out to play and living life with new experiences and people.
What did having a viral hit like "Peru" teach you about yourself?
The song put me in the carefree mindset to make this album. After I made "Peru" and saw how successful it was, I realized how beautiful music can be if you leave it the way it is. Instead of having to force or rearrange things, I thought to myself: "what if I made an album where I didn't have to overthink any of the songs?" So, "Peru" changed my life not only because I made the biggest song of my career yet, but also because the creative process that led to Playboy was very seamless and stress-free.
"We have to focus on building the right platforms and structures for artists, producers, and creatives. We're right where we want to be with the Afrobeats sound, but we could do more work."
The world of Afrobeats is taking off in such a crazy way. Where do you see it heading?
I'm so blessed to be part of the generation that is making this possible. I think Afrobeats is already "there." Two years ago, if you asked where you saw the genre going – this is it. It's one of the top leading genres in global music and I hope it gets better. As far as everything else is concerned, we have to focus on building the right platforms and structures for artists, producers, and creatives who are part of it.
Any rising names we should have on our radar?
Asake for sure. He's doing mad things. He's not new but is arguably one of the hottest artists when it comes to Afrobeats and music coming out of Africa. He has a very refreshing sound and I can't wait for everyone else to catch up on what he's putting out to the world.
If you could go back in time and meet your younger self, what's the biggest advice you would give?
Take it easy and take your time. Focus on things like finding your sound and making sure you have a strong foundation as both a person and an artist. I learned this in retrospect, as I now realize I may have made decisions because I was in a hurry to get my sound out. But mistakes are just a part of my journey.
"Right now, it's all about what we can offer the generation that comes after us and how they can push [Afrobeats] to even greater heights."
How do you hope to grow as a leading artist of this generation?
I want to find a way to give back to the community that made me who I am today. Afrobeats has been passed down to generations and we owe it all to the legends and the hard work they put in. They made it easy for us to take it to where it deserves. Right now, it's all about what we can offer the generation that comes after us and how they can push the genre to even greater heights.
What does life outside of music look like for you? Any hobbies or interests you have that people may not know about?
Most of my fans know I love reading. My favorite author is Dan Brown and there's a book of his that I really love called Digital Fortress. I also live and breathe football. Every Sunday, I play with my friends when I'm in Lagos. That's my way to exercise and keep fit because I don't like going to the gym. [laughs] I'd rather play for two hours than go to the gym for 30 minutes.
To be honest, I'm more of a homebody and like to spend my time in solitude. Fame can be a lot and having time alone is such a luxury nowadays. So I try to prioritize whatever keeps me grounded, whether it's being at home with family or by myself. It can be so noisy out there.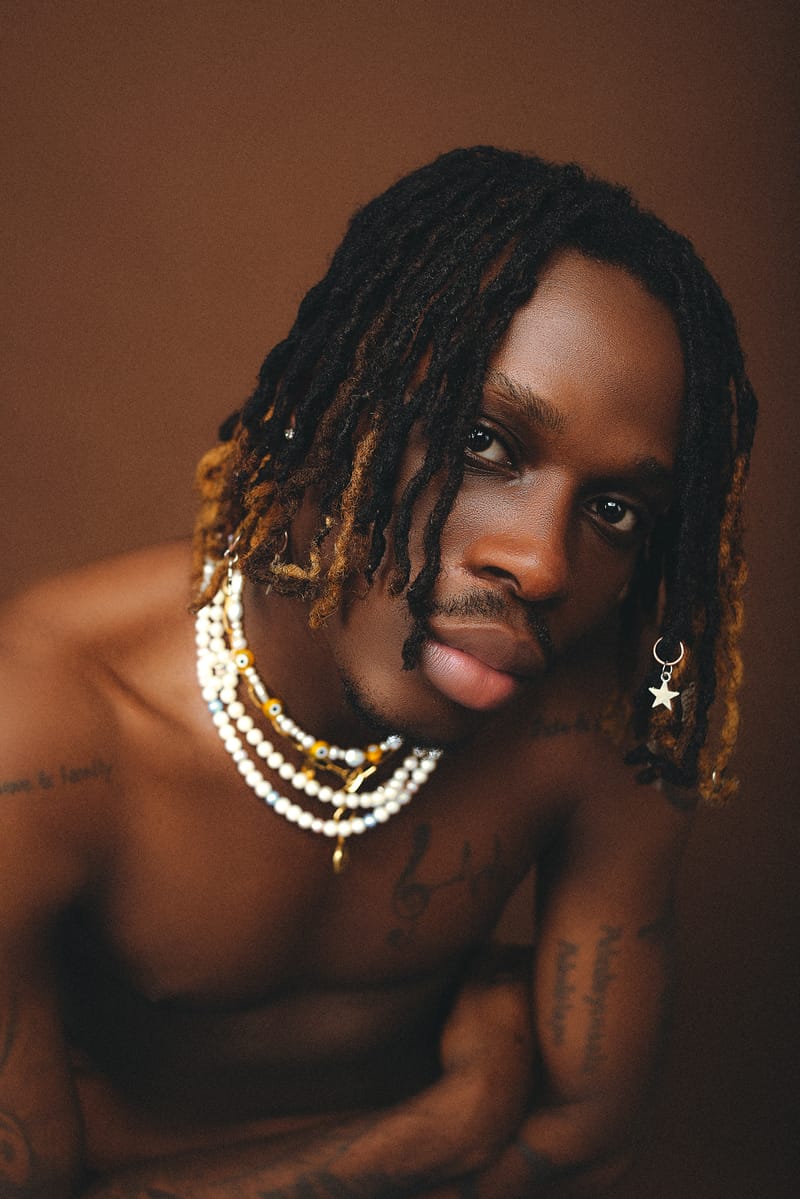 @tomm_34
What can Fireboy DML fans expect before the end of the year?
I'm touring at the moment. I have my first UK concert in London on November 13, as well as shows for the rest of Europe and Canada already planned out. I'm all about performing live and pushing my sound for the next few months. In between though, there'll be a few special releases and collaborations that fans can look forward to.
"Peru" isn't about the actual country itself but with Lil Yachty landing an invite from the Polish Prime Minister thanks to his song "Poland," have you been noticed by Peru yet?
Yes, the Peruvian government invited both me and Ed Sheeran on Twitter to come and perform. It's something we're working on and will do when it's the best time. But I haven't mentioned the song isn't about them. I don't want to break their hearts… *laughs*
---

Source: Read Full Article